Sheila Dixit, three-time Delhi CM passes away, condolences pour in from PM Modi to President
Sheila Dikshit, former Delhi CM passed away today at the age of 81. Funeral to be held at 2pm on Sunday.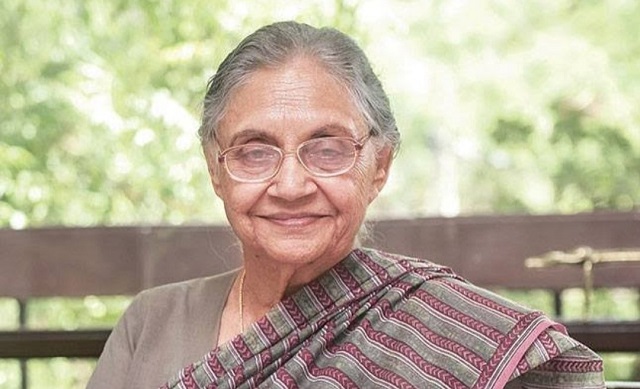 Sheila Dixit, three-time Delhi CM passes away at 81
Sheila Dixit, senior Congress leader and former Chief Minister of Delhi passed away on Saturday in New Delhi. She was 81. As per reports, the three-time Delhi CM suddenly fell sick in the morning and was taken to Escorts hospital. She suffered a cardiac arrest and was put on ventilator and at 3:55 pm, she breathed her last.
According to the statement released by the Fortis Escorts Heart Institute, Sheila Dikshit was brought to the hospital today morning in a very critical condition with cardiac arrest. A multi-disciplinary team of doctors led by Dr Ashok Seth, Chairman of Fortis Escorts, carried out advanced resuscitative measures. Though her condition stabilised temporarily, she had another cardiac arrest and despite all efforts to revive her, she passed away at 3:55pm. Her cremation will take place at Delhi's Nigam Bodh ghat at 2 pm on Sunday.
Sheila Dikshit was the senior-most leader of Delhi Congress. She had served as Delhi's Chief Minister for 15 years. She was Delhi's longest-serving chief minister, having served in office for three consecutive terms from 1998 till 2013. Sheila Dikshit is credited with changing the face of Delhi with a transformation in public transport system and development in infrastructure, health and education sector.
"We regret to hear of the passing of Smt Sheila Dikshit. Lifelong congresswoman and as three time CM of Delhi she transformed the face of Delhi. Our condolences to her family and friends. Hope they find strength in this time of grief," tweeted Congress. Congress leader Rahul Gandhi tweeted saying that he was devastated to hear the news of Sheila Dikshit's passing. Gandhi said that he shared an extremely close personal bond with the late leader.
Prime Minister Narendra Modi also expressed his condolences on the death of the former Delhi CM.PM Modi tweeted saying that he was deeply sadened by the news. "Deeply saddened by the demise of Sheila Dikshit Ji. Blessed with a warm and affable personality, she made a noteworthy contribution to Delhi's development. Condolences to her family and supporters. Om Shanti," tweeted PM Modi.
President Ram Nath Kovind also tweeted expressing his condolences. The President stated that the former Delhi CM's term in office was a period of momentous transformation for the national capital for which she will be remembered.
Current Delhi CM Arvind Kejriwal also tweeted saying that Sheila Dikshit's passing is a huge loss for Delhi and her contribution will always be remembered.
As per Congress sources, former Delhi CM Sheila Dikshit had been keeping unwell since the past couple of weeks. The Congress leader had also undergone three bypass surgeries.
Sheila Dikshit
Sheila Dikshit became a Congress MP for the first time from Kannauj seat in Uttar Pradesh in 1984, under the leadership of Rajiv Gandhi.
She was the longest serving Chief Minister of Delhi, having been in office for three consecutive terms from 1998 to 2013. She lost in the 2014 Delhi State Assembly Elections to the Aam Aadmi Party. She was later sworn in as the Governor of Kerala in March 2014.
Sheila Dikshit was appointed as the President of Delhi State unit in January 2019 after Ajay Maken stepped down citing health reasons. Under her leadership, Congress managed to push AAP to the third place in five of the seven seats the Lok Sabha Elections 2019.
Sheila Dikshit herself contested against BJP Delhi Chief Manoj Tiwari from North East Delhi but lost by over 3.66 lakh votes.