Supreme Court orders to set-up special courts in districts with over 100 POCSO cases
Special court in each district having more than 100 cases pending under Protection of Children from Sexual Offences (POCSO) Act will be established.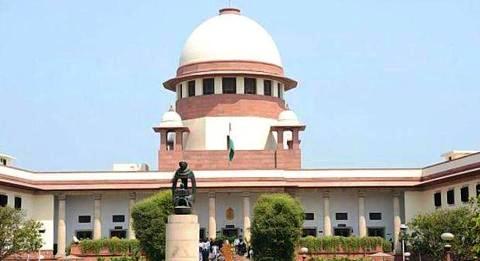 Supreme Court of India
The Supreme Court ordered the center government to make a special court in each district having more than 100 cases pending under Protection of Children from Sexual Offences (POCSO) Act. The Supreme Court is anguished with pending cases of sexual offences against children.
A bench comprising Chief Justice Ranjan Gogoi and Justices Deepak Gupta and Aniruddha Bose took this decision when they found that 1.5 lakh cases are pending in 670 designated courts.
Court's Decision
According to the Supreme Court's decision, each district of the country will be set up an exclusive/designated court if there are more than 100 cases are pending under POCSO Act. Bench said that this court will not try any other offence except cases of POCSO Act.
Bench also said that these courts will be funded by centre government and will be established under a central scheme. Funding of these courts will not only help to appoint presiding officer but also to appoint supporting staff, public prosecutors, court staff and infrastructure of the court. Supreme Court also insisted that these courts must be child-friendly premises.
Children are victims
Supreme Court's order came after a suo motu public interest litigation petition registered by Supreme Court after being concerned by the "alarming rise" in child abuse cases and their long pendency in courts. Court found that children were victims in such cases, CJI said that there should have no excuse for long delay in justice. CJI said that victims (children) must be treated with compassion and care.
Also Read | Kargil Vijay Diwas 2019: 20th anniversary of Operation Vijay
Statistics about the case
The Public Interest Litigation (PIL) plea was filed on the basis of the court's report that informed that in year 2019 from January 1 to June 30 total 24,212 First Information Reports (FIRs) were filed across India under POCSO Act. In the same manner, 11,981 cases are still being probed by the police and in 12,231 cases police had filed the charge sheets. Report said that trial had commenced in 6,449 cases onlywhile in 4871 cases trial yet to commence. Trial courts had finalized just 911 cases yet which is about 4 percent of the total cases registered in the country.
About POCSO Act
The Protection of Children from Sexual Offences (Amendment) Bill, 2019 recently passed by Rajya Sabha. POCSO 2019 bill provides for fines and imprisonment to curb child pornography. Minister of WCD Smriti Irani clarified in the parliament that the government is setting up 1,023 fast track courts, which would specially deal with POCSO related cases. The latest bill seeks to enhance punishment, including a provision for death penalty, for committing sexual crimes against children.
Also Read | 20 million-year-old species of Vine Snake found in India