Rayyana Barnawi Makes History, Becomes First Woman Astronaut from Saudi Arabia to Visit Space Station, Read About Her
Saudi Arabia will be sending its first female Astronaut on a Space Mission this year. Also, Saudi Arabia is currently in a changing phase and sets an example by launching the first-ever woman astronaut from the country. Saudi Arabia's Crown Prince Mohammed bin Salman has contributed to improving the conservative image of the country.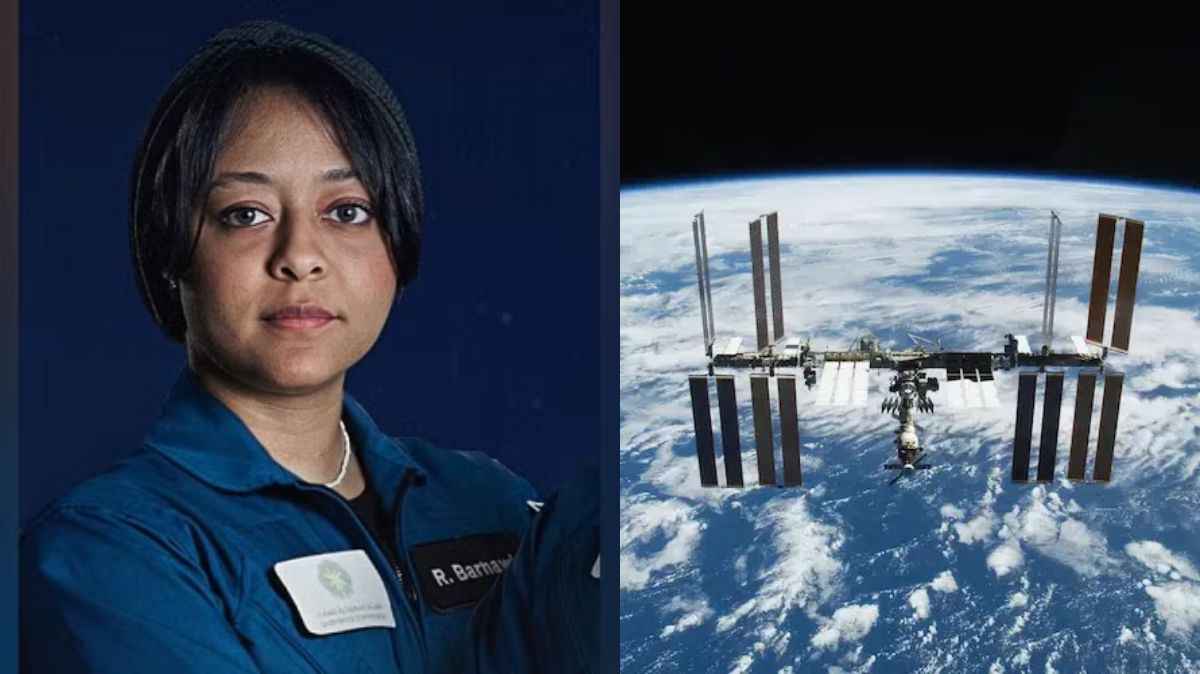 Saudi Arabia To Send Its First Female Astronaut to Space this year
Saudi Arabia will set history by sending its first woman Astronaut, Rayyana Barnawi to the Space Station this year. The country takes its first-ever move by trying to change its conservative image. The first-ever woman astronaut from Saudi Arabia will be going to space this year. It can be seen as a symbol of ameliorating the old conventional system of beliefs.
Rayyana Barnawi is the first female astronaut from Saudi Arabia who will be sent to the International Space Station. She will join fellow Saudi Ali Al-Qarni on a 10-day mission to the International Space Station (ISS) in the current year.
Both of these Saudi Arabian astronauts will travel to the Space Station probably in the second quarter of 2023 as part of the crew members of the AX-2 Space Mission. This mission is led by a private space company called Axiom Space.
Who is Rayyana Barnawi ?
It was officially announced on February 12, 2023, that Rayyana Barnawi, a Saudi woman astronaut has been selected by the Saudi Space Commission for Axiom Mission 2. Talking about her education, she holds a Bachelor's degree in Biomedical Science (ReGD) from Otago University, New Zealand.
Further, she completed her Master's degree in Biomedical Sciences from Riyadh's Alfaisal University. She also has around 9 years of experience in Research for Cancer Stem Cells and worked as a research laboratory technician.
.@NASA and its international partners have approved the crew for @Axiom_Space's second private astronaut mission to the space station, Axiom Mission 2 (Ax-2), targeted to launch in spring 2023. https://t.co/ZhCnsDAlXf

— International Space Station (@Space_Station) February 13, 2023
AX-2 Space Mission Highlights
All crew members will be sent to the space station through a SpaceX Falcon 9 rocket from Launch Complex 39A at NASA's Kennedy Space Center in Florida.
As per the official statement by Saudi Press Agency (SPA), it has been decided that Rayyana Barnawi and Al-Qarni will embark on a journey to space through the International Space Station (ISS) aboard a SpaceX Dragon spaceship.
Axiom Space initiated its first mission to the ISS in April 2022, under which four private astronauts travelled to the space station. They spent 17 days in orbit.
UAE Achievements in 2019
In the year 2019, the United Arab Emirates (UAE) became the first Arab country to send one of its citizens into space. Now Saudi Arabia is planning to become the second Arab country by following the same path.
Sultan al-Neyadi nicknamed the "Sultan of Space" is likely to become the first Arab astronaut to spend 6 months in space when he will take off for the ISS in a Falcon 9 rocket in February 2023. Another fellow Emrati, Astronaut Hazzaa al-Mansoori spent 8 days on the ISS.
New Initiative by Crown Prince of Saudi Arabia
Saudi Arabia's Crown Prince Mohammed bin Salman introduces various reforms in order to change the conservative perspective of the country. Efforts are being made to allow women to drive and travel abroad without a male guardian.
This is a very positive step towards the overall development of the nation. Apart from this, women's proportion in the workforce has elevated since 2016 reportedly from 17% to 37%.
However, Saudi Arabia's expedition into space is not of its first kind. In 1985, the oil-rich country sent the country's royal Prince Sultan bin Salman bin Abdulaziz along with an air force pilot on a US-organised mission. At that time it became the first Arab Muslim country to travel into space.
In 2018 as well, the country launched a space program and sent astronauts into space last year as part of Prince Salman's Vision 2030 agenda for economic expansion.
Also Read: Current Affairs Quiz in English: 13 February 2023
Take Weekly Tests on app for exam prep and compete with others. Download Current Affairs and GK app
एग्जाम की तैयारी के लिए ऐप पर वीकली टेस्ट लें और दूसरों के साथ प्रतिस्पर्धा करें। डाउनलोड करें करेंट अफेयर्स ऐप
Android
IOS