Apple Event 2023 Key Highlights: Check iPhone 15, Latest iOS, Apple Watch and Other Announcements
Apple Event 2023 Highlights: Apple launches new gen iPhone 15 series and series 9 Watches, with new chipsets, and displays. Pro Models gets new features.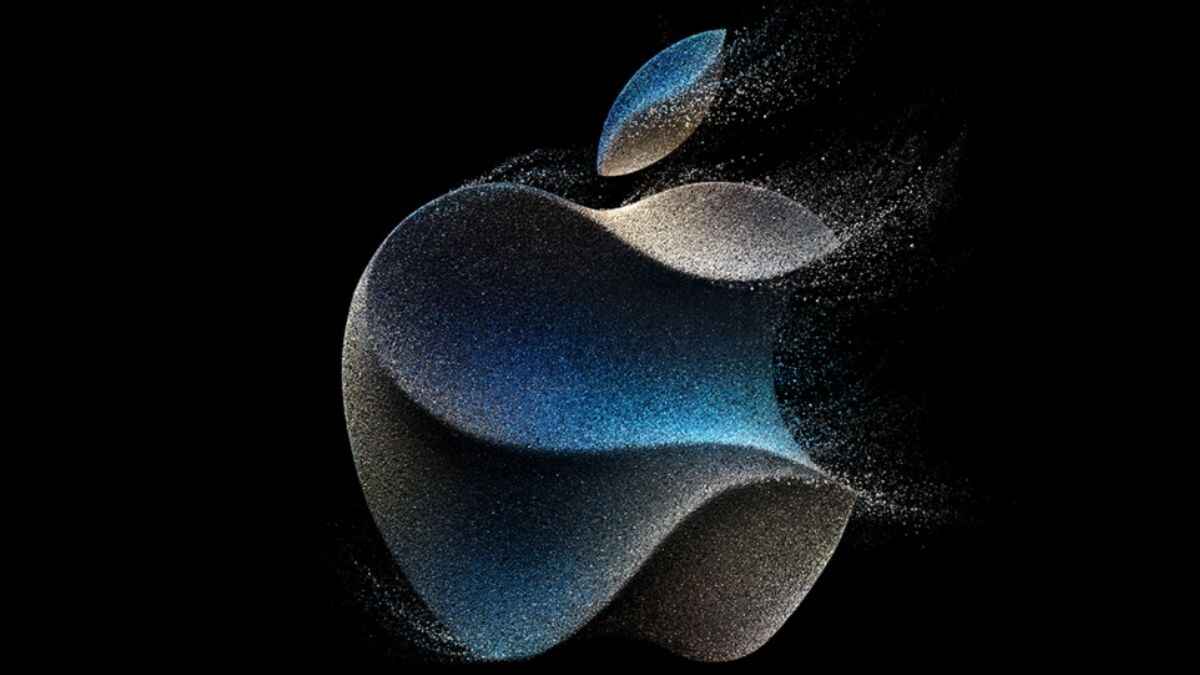 Get here important highlights from September Apple Events 2023
Apple Event 2023 Highlights: Apple launches new gen iPhone 15 series and series 9 Watches, with new chipsets, and displays. Pro Models gets new features. Colour options for the standard iPhone 15 models will include 5 colours including pink, yellow, green, blue and black. Both the iPhone 15 and iPhone 15 Pro introduce a revolutionary charging port, bidding farewell to Apple's traditional Lightning cable and embracing the versatile USB-C standard. Additionally, these phones will showcase enhanced camera systems and incorporate cutting-edge processors, reaffirming Apple's commitment to pushing the boundaries of innovation and delivering an upgraded user experience.
Also Read - Apple Event 2023: Where to Watch Live Stream and Expectations
Check here for Key Highlights from Apple Events 2023:
11:41: Pro Max gets 5x zoom zoom and new innovative features. Here are the Prices: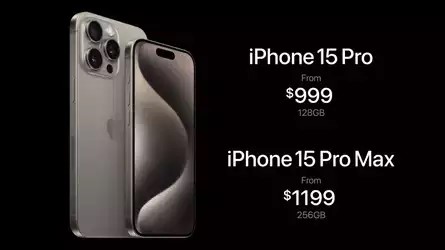 iPhone 15 Pro Camera details
Three focal lengths - 24mm, 28mm and 35mm
New 48MP main camera
5x optical zoom
Macro photography
Larger sensor
Better low-light performance
The iPhone 15 Pro boasts a formidable 48MP camera paired with an exceptionally advanced lens. Meanwhile, the 15 Pro Max takes it a step further, featuring an even more sophisticated lens equipped with an impressive 5x optical zoom capability.
11:41: iPhone 15 pro gets this new feature:
--A17 Bionic SoC with ray tracing
--USB-C port for charging with faster transfer speeds
--Titanium body
--Thinnest bezels
--6.1-inch and 6.7-inch displays with 120Hz refresh rate
--Customisable action button
The iPhone 15 Pro starts at $999, while the iPhone 15 Pro Max costs $1199. Hesre is what yout get: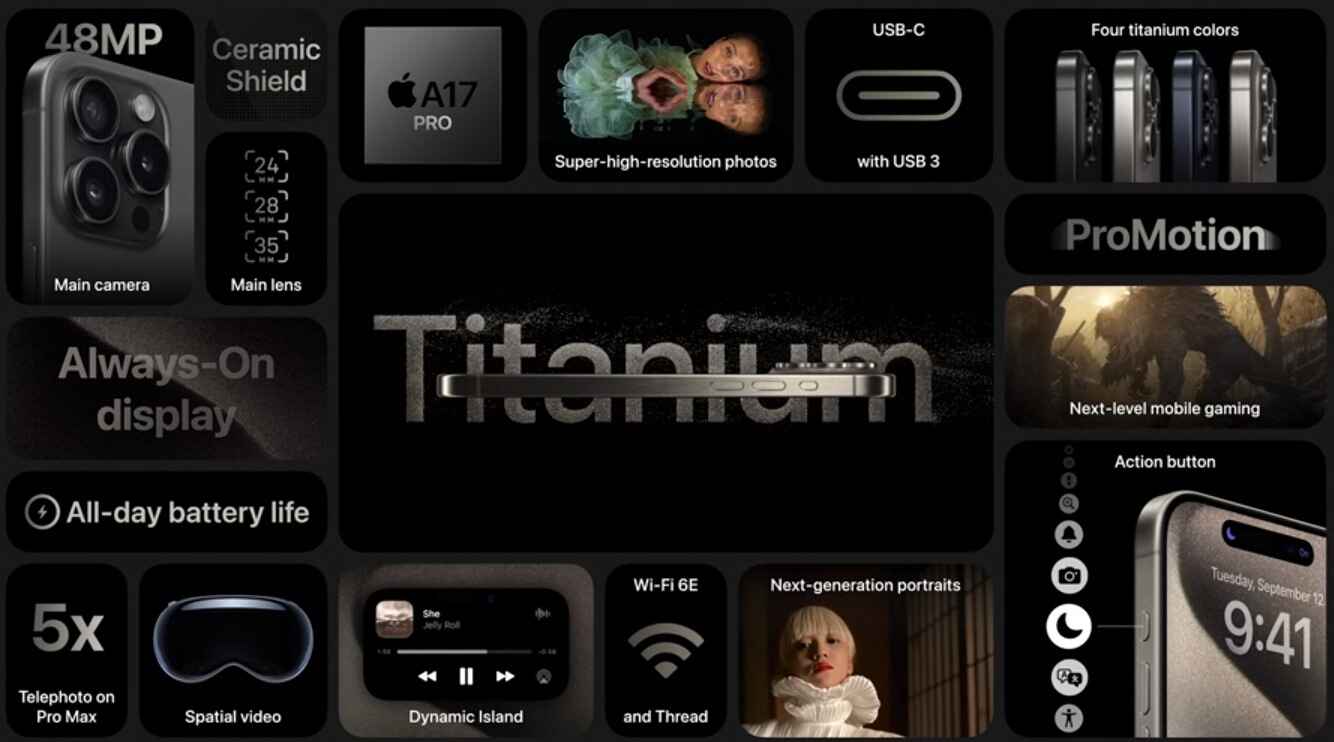 11:35: Ipjone gets Super Retina XDR display. The introduction of a cutting-edge display engine, driving the ProMotion technology, marks a significant enhancement in the device's visual capabilities. This innovation ensures a top-tier video experience, elevating the quality of streaming services to new heights, and delivering impeccable visuals for users to relish.
11:32: iPhone Pro models get the new 3nm A17 pro chips. Apple claims it to be 10% faster.
The company proudly announces that the Pro model will be equipped with a swifter microchip, boasting the industry's first-ever A17 Pro microchip, a remarkable feat of miniaturization at just three nanometers in size. Astonishingly, this diminutive piece of silicon accommodates a staggering 19 billion transistors. As a result, users can anticipate a remarkable 10% increase in processing power, ensuring unparalleled performance. Additionally, the graphics processor integrated into this remarkable chip demonstrates a remarkable 20% boost in speed.
In alignment with the regular iPhone 15, the 15 Pro will feature a USB-C connector, underlining the company's commitment to uniformity and user convenience.
11:30: Pro Models get a new customisable action button instead of the ringer switch.
11:26: iPhone 15 pro gets a new titanium body, using grade-5 titanium used on the Mars Rover.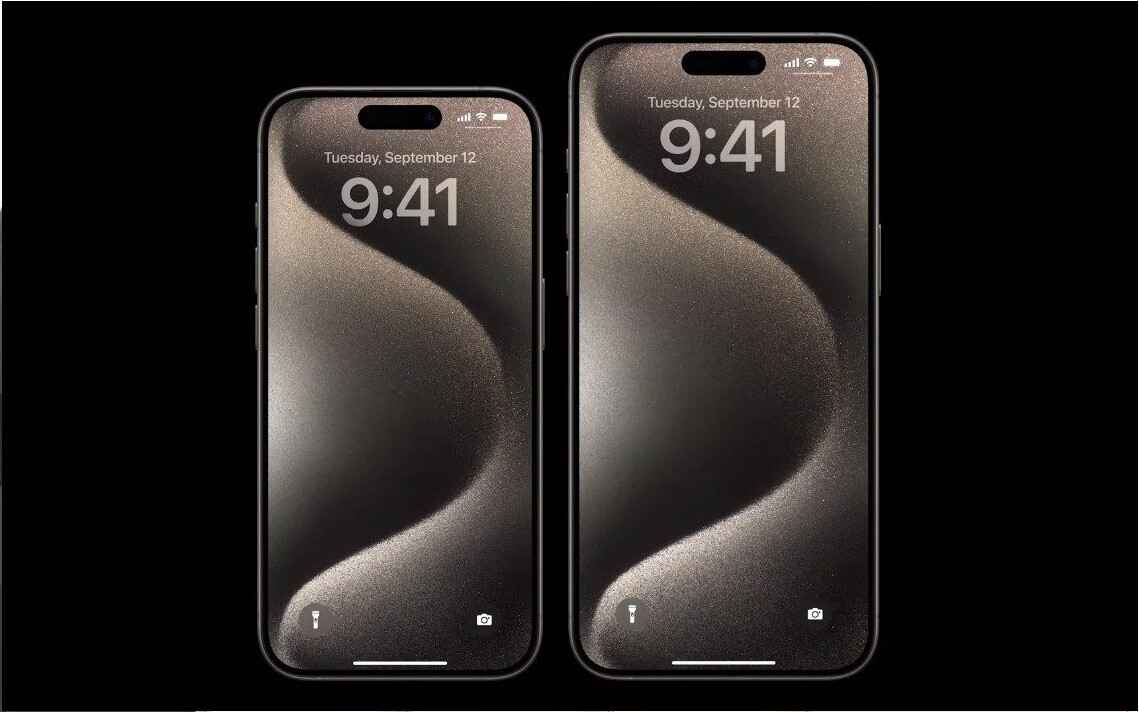 11: 21: iPhone gets the much-rumored UCB-C charging.
Apple has bid farewell to its lightning cables, opting instead for the widespread USB-C standard, a common charging interface embraced by its Android counterparts. This transformation extends beyond just the new iPhone; it also encompasses Apple's fresh lineup of wired headphones as well as its AirPod wireless earbuds. This shift demonstrates Apple's dedication to fostering universal compatibility and convenience for its users.
Specs:
Price: $799 (iPhone 15) & $899 (iPhone 15 Plus)
Available in Pink, Yellow, Green, Blue, and Black
Twice as bright as iPhone 14 - 1600 nits or 2000 nits in the sun
2 sizes - 6.1-inch & 6.7-inch (Plus)
Colour embedded into the rear glass
Tough Ceramic Glass Shield
48MP Main camera
2x Telephoto
Continuous zoom
Next-gen portraits
Matte back
Contoured edge
Price:
iPhone 15: $799
iPhone 15 Plus: $899
11: 10: iPhone 15 gets a new 48 MP camera and takes 2x zoom photos as if you are using a high-quality optical zoom.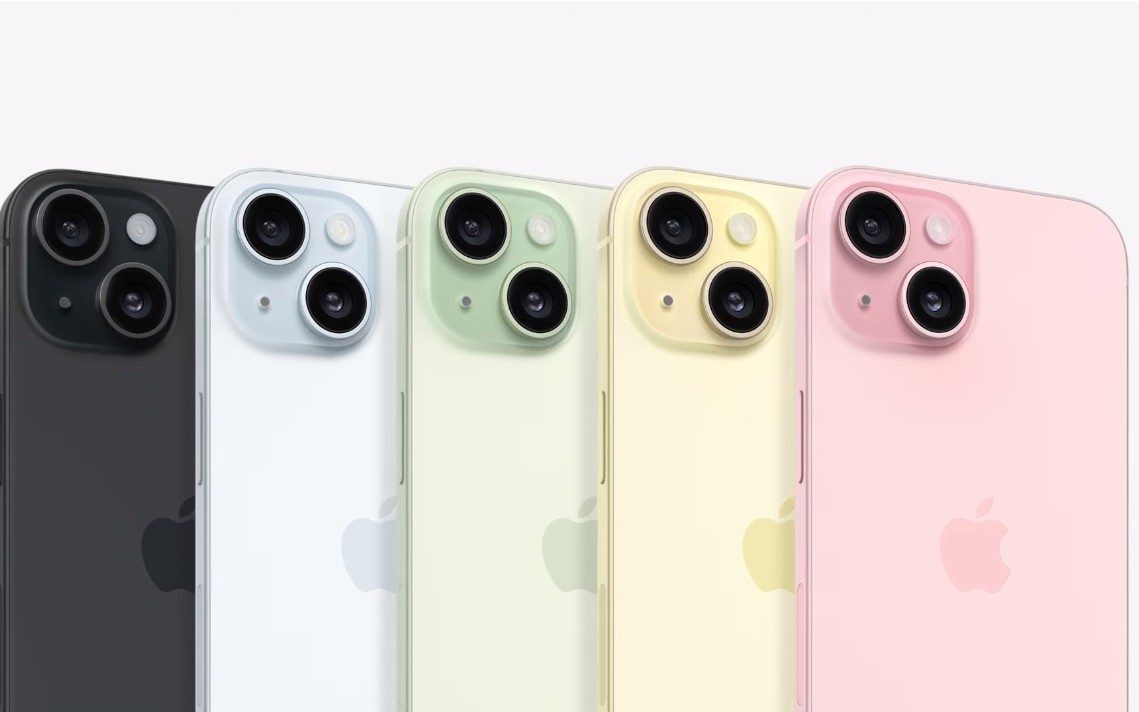 11:05: Apple 15 launched the Dynamic Island introduced last year with a 2000 nits battery and gets 4 new colours.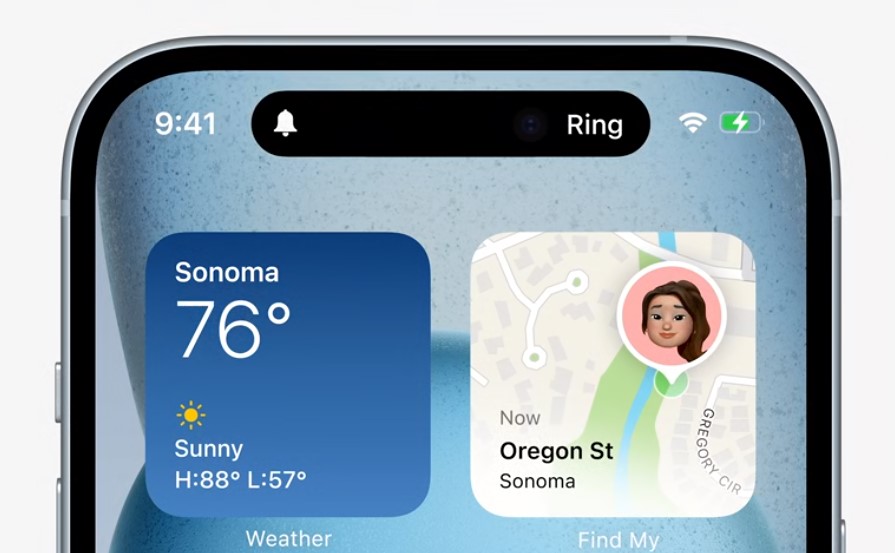 10:58: Apple Watch ULTRA 2 to get 3000 nits display. What You get: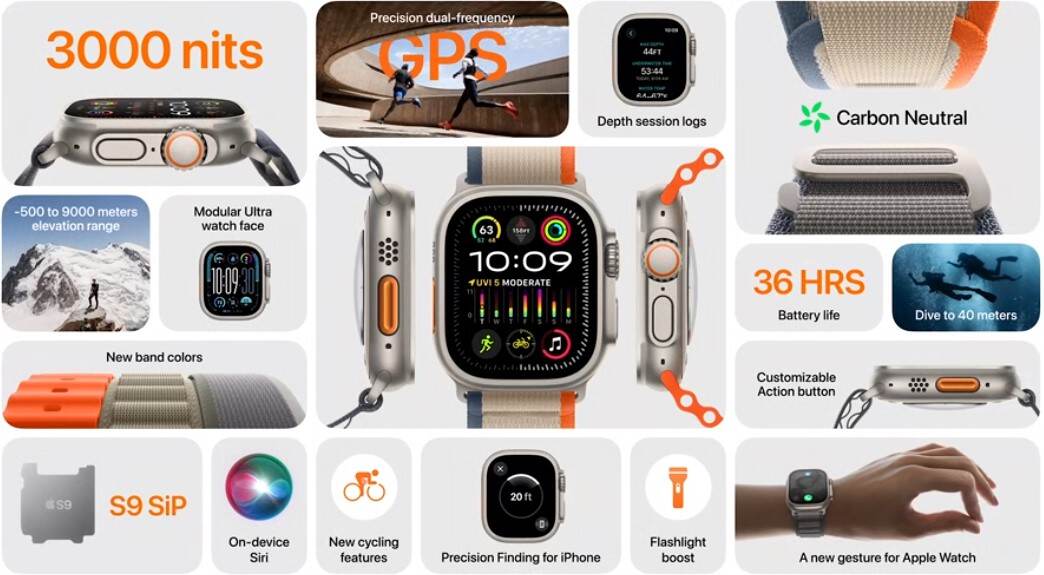 --Fast charging
--3000 nits brightness
--Flashlight boost
--New gestures
--Precision finding for iPhones
--Action button
The price is set at $799, roughly Rs 67,000.
10:48: Apple watches to feature a new strap material, and phasing out leather cases starting this year.
The company has taken an eco-conscious approach by incorporating recycled materials into its new range of watch bands. These sustainable bands incorporate recycled plastics and fibre, further solidifying the company's commitment to environmental stewardship.
10:40: Apple launches a new S9 chip in the New Gen Apple Watch Series 9 with an AOD display which goes up to 2000 nits, and down to 1 nit brightness.
Apple introduced the groundbreaking Apple Watch Series 9, ushering in a new era of innovation. With its formidable S9 chip at its core, this timepiece guarantees an impressive 18 hours of uninterrupted battery performance. Beyond this, the chip elevates the watch's health-tracking capabilities to unprecedented levels.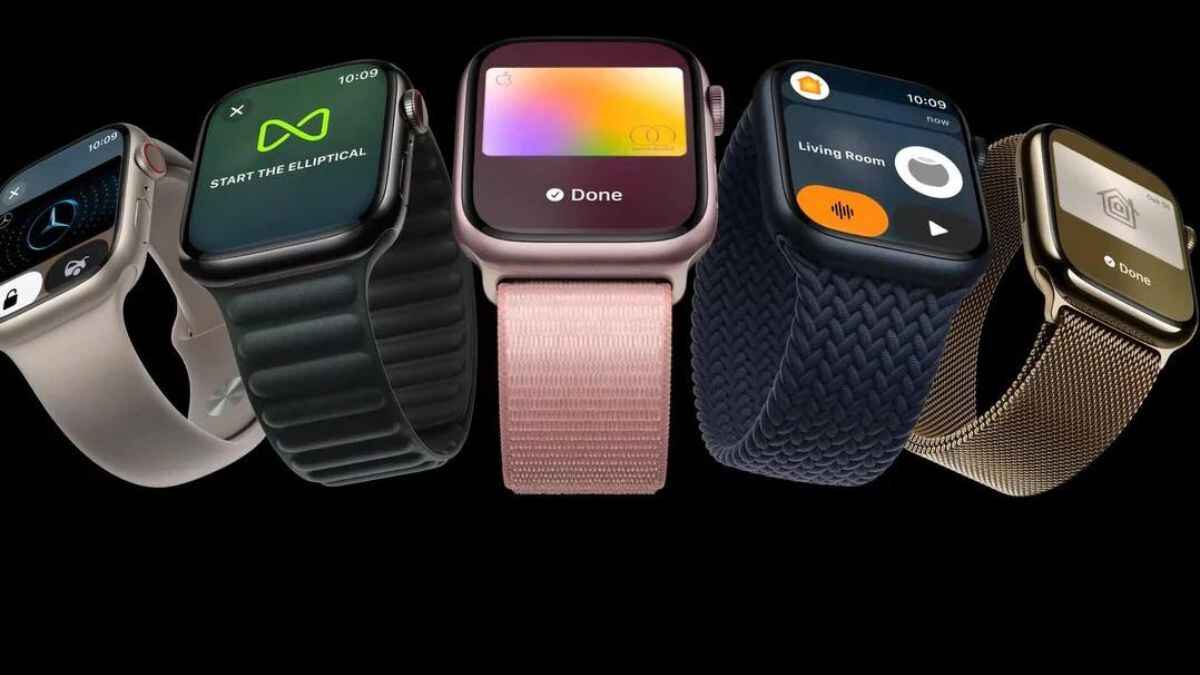 WatchOS 10 comes pre-installed, ensuring a seamless and up-to-date user experience right out of the box. In a bid to enhance connectivity and location tracking, Apple proudly announces the integration of the cutting-edge U2 chip, specially designed for ultrawide capabilities. This advancement not only bolsters the Find My feature but also fosters seamless interaction with a wide array of Apple devices, including the HomePod.

10: 35: Apple's Wanderlust event begins
10: 32: Today users may have to say goodbye to Lightning (replaced with USB-C), Mute Switch (on iPhone 15 Pro models, Notch (replaced with Dynamic Island), iPhone 12 and iPhone 13 mini
Today we say goodbye to these things: #AppleEvent

- Lightning (replaced with USB-C)
- Mute Switch (on iPhone 15 Pro models)
- Notch (replaced with Dynamic Island)
- iPhone 12 and iPhone 13 mini pic.twitter.com/WzJszBcsBq

— Apple Hub (@theapplehub) September 12, 2023
10: 20 PM: Apple set to begin the "Wonderlust Event 2023" in 10 Minutes
Apple's premium iPhone models, the Pro and Pro Max, now have similar internal components. These gadgets have the same processor, camera system, and functionality, with the only difference being the size of their displays. The Pro model has a 6.1-inch screen, while the Pro Max has a larger 6.7-inch display.
It's almost here. Join us for a special #AppleEvent at 10 a.m. PT.

— Apple (@Apple) September 6, 2023
The introduction of this new camera tech holds the promise of bestowing the iPhone 15 Pro Max with an impressive 5X to 6X zooming capability, as some reports suggest. Yet, in the realm of speculations, there exists a range of conjectures, with a few even daring to envision zooming capacities extending from 5X to a staggering 10X. Should this zoom capability indeed ascend into double digits, it could place the iPhone 15 Pro Max on par with competitors like the Samsung Galaxy S23 Ultra.
New iPhone Range - iPhone 15, iPhone 15 Pro, 15 Pro Max
On September 12, at 10:30 p.m. IST/10 a.m. PT, Apple will hold its annual Apple event. The plan appears to feature the release of four distinct models: the iPhone 15, 15 Plus, 15 Pro, and 15 Pro Max. These future iPhones will feature a dramatic shift from the traditional Lightning interface to USB-C, allowing for increased wired charging and data transmission capabilities.
Latest Apple Watches and WatchOS
Notably, Apple is preparing to introduce two variations of the Apple Watch Series 9. According to Bloomberg, a huge upgrade is in the works, with these watches receiving their first new chipset since the Series 6 had a significant processing upgrade in 2020.