Azim Premji Foundation and Wipro Limited commits Rs 1,125 crore for coronavirus cause
Wipro Limited and Azim Premji Foundation have together committed INR 1,125 crore to tackle the coronavirus crisis. Both the companies have joined hands to help the most disadvantaged sections of the society.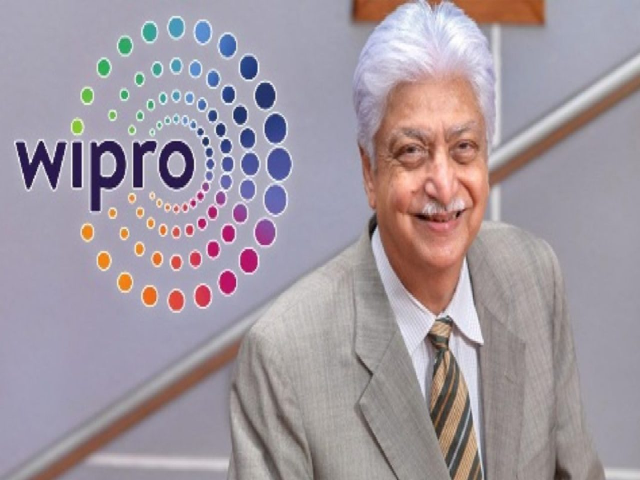 Azim Premji
Wipro Limited and Azim Premji Foundation have together committed INR 1,125 crore to tackle the coronavirus crisis. Azim Premji Foundation and Wipro Limited have come together to deal with the medical crises, minimise its human impact on the weaker sections of the society and towards a healthier India, as per ANI sources.
As per a statement by the companies, 'These resources will help enable the dedicated medical and service fraternity in the front line of the battle against the pandemic and mitigating its wide-ranging human impact, particularly on the most disadvantaged of our society.'
Earlier several rumours were doing rounds on social media that Azim Premji has donated INR 50,000 crores to charity. However, it was later clarified by Wipro that no such donation has been done by Azim Premji and the news doing rounds are misleading. On March 27, 2020, Azim Premji was trending on twitter reason being his donation of 50,000 crores amid coronavirus chaos (which was misleading).
Nirmala Sitharaman announces Rs 1.7 lakh crore relief package for poor: Here's all you need to know
Azim Premji: Early Life, Education and Career
Azim Hashim Premji was born on 24 July 1945 in Bombay (now Mumbai), India. His father was a noted businessman and was known as Rice King of Burma. Premji has a Bachelor of Science degree in Electrical Engineering from Stanford University. He is an Indian business tycoon, investor, engineer, and philanthropist, who is the chairman of Wipro Limited. He is informally known as the Czar of the Indian IT Industry. He was responsible for guiding Wipro through four decades of diversification which emerged as one of the global leaders in the software industry. He is married to Yasmeen and has two children: Rishad and Tariq Premji. Rishad Premji is currently the Chairman of Wipro Limited.
Azim Premji Foundation
Azim Premji Foundation was created in 2000 and is a non-profit foundation. The Foundation has focused on improving education in India, leading to the establishment of the Azim Premji University a decade after its founding. The aim of the Azim Premji University is to change the public education system rather than creating islands of excellence.
In 2014, Azim Premji Foundation started supporting not-for-profits by providing multi-year grants. Since then, the foundation has supported over 150 plus organizations pan India.
As per a statement by Azim Premji Foundation: "The Foundation's extensive fieldwork in education has been in some of the most disadvantaged parts of India, to help contribute to the improvement of quality and equity of the public (government) schooling system. All this work has been in close partnership with various State Governments. Currently, this fieldwork is spread across Karnataka, Uttarakhand, Rajasthan, Chhattisgarh, Puducherry, Telangana, and Madhya Pradesh, along with some work in the north-eastern states of India.''
Azim Premji signed 'The Giving Pledge'
Azim Premji, India's second richest man was the first Indian to sign 'The Giving Pledge' started by American billionaires, Bill Gates and Warren Buffet to commit at least 50% of their fortune to philanthropic work. Premji gave away shares worth almost $7.6 billion as donations.
Honoured by the Government of India
In 2005, the Government of India honoured him with the title of Padma Bhushan for his outstanding work in trade and commerce and he was awarded Padma Vibhushan in the year 2011, the second-highest civilian award by the Government of India.
World's largest contributor to philanthropic work
In the year 2019, Azim Premji was the world's largest contributor to philanthropy. The same year, Azim Premji was also named as Asia's most generous philanthropist. In addition to this, he has also topped the Forbes' list of 'The Biggest Philanthropic Gifts Of 2019'. He has twice been listed among the 100 most influential people by TIME Magazine in the year 2004 and 2011.
Repo Rate and Reverse Repo Rate: 7 key differences you should know
At the time of the coronavirus pandemic, Wipro Limited and Azim Premji Foundation have joined hands to tackle the pandemic and provide medical aid to the disadvantaged section of the society. However, previously a piece of false news went viral claiming that Azim Premji has donated INR 50,000 crores amidst the coronavirus pandemic.