Union Budget 2019: Income Tax Return can be filed by Aadhar Card only
In her first budget speech Finance Minister Nirmala Sitharaman has announced that only Aadhar card can be used to file the income tax return.Let's read full story and know that why Finance Minister has announced this relief to the tax payers?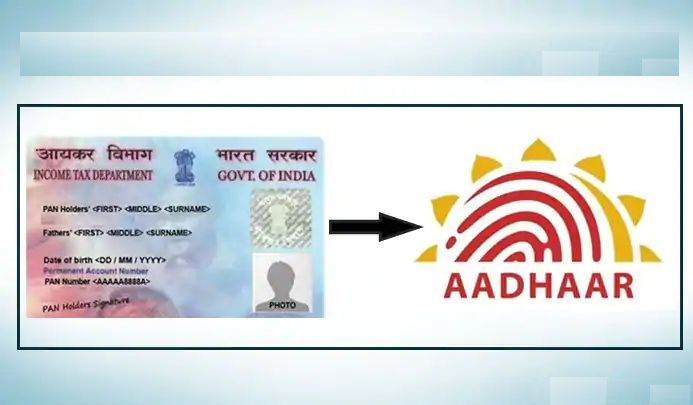 Aadhar and PAN interchangeable
The present NDA government is committed to bring transparency in the financial transactions in the country. perhaps that is the reason that the central government had made it mandatory for every Indian and tax payer to link the Aadhar with their PAN card.
But there are a lot of problems in this linking process. Many people don't know this process or have some other technical problems. But in the Union budget 2019-20; the Finance Minister Nirmala Sitaraman has given a big relief to crores of tax payers whose Aadhar and PAN card are not interlinked so far. The linking of Aadhar and PAN card was still a headache to many Indians.
Finance Minister said in the Parliament that;
In her maiden budget speech Ms. Sitaraman has announced that taxpayers can now file Income Tax returns using Aadhaar Card also. The FM has made PAN card (Permanent Account Number) and Aadhaar card interchangeable for filing tax returns.
"More than 120 crore Indians now have Aadhaar card, therefore for ease of taxpayers I propose to Aadhar and PAN card make PAN and interchangeable and allow those who don't have PAN to file returns by simply quoting Aadhaar number and use it wherever they require to use PAN."
It is worth to mention that the last date for linking Aadhaar Card with PAN has been extended from 31st March 2019 to 30th September 2019. Now you need not to worry about this date but it would be better if you link your Aadhar with the PAN card for many other benefits because this Aadhar-PAN card interchangeable facility is given for filing tax returns.
Legal point
Once this proposal gets approval in the Parliament, individuals will be able to use Aadhaar cards instead of PAN cards to conduct financial transactions, for instance, buying gold, mutual fund investments and others financial instruments.
Why this is done?
Finance Minister announced this relief to increase the tax base and tax collection in the country. It is very common that when the income tax filing process would be burdensome it would distract the tax payers.
In the conclusion it would be wise to say that rules are for people and people are not for rules. If some people were unable to file their income tax return in the absence of Aadhar and PAN card interlinking then the government must have remove this condition much earlier. But something is better then nothing.
How to link your Aadhar Card with PAN Card?
Aadhaar Card: Digital Identity of Indians - All You Need to Know