International Monetary Fund (IMF): Objectives & Obligations
The International Monetary Fund (IMF) is the inter-governmental organisation established to stabilize the exchange rate in the international trade. It helps the member countries to improve their Balance of Payment (BOP) condition thorough the adequate liquidity in the international market, promote the growth of global monetary cooperation, secure financial stability, facilitate international trade. It is one of the Bretton woods twins, which came into existence in 1945, is governed by and accountable to the 189 countries that make up its near-global membership.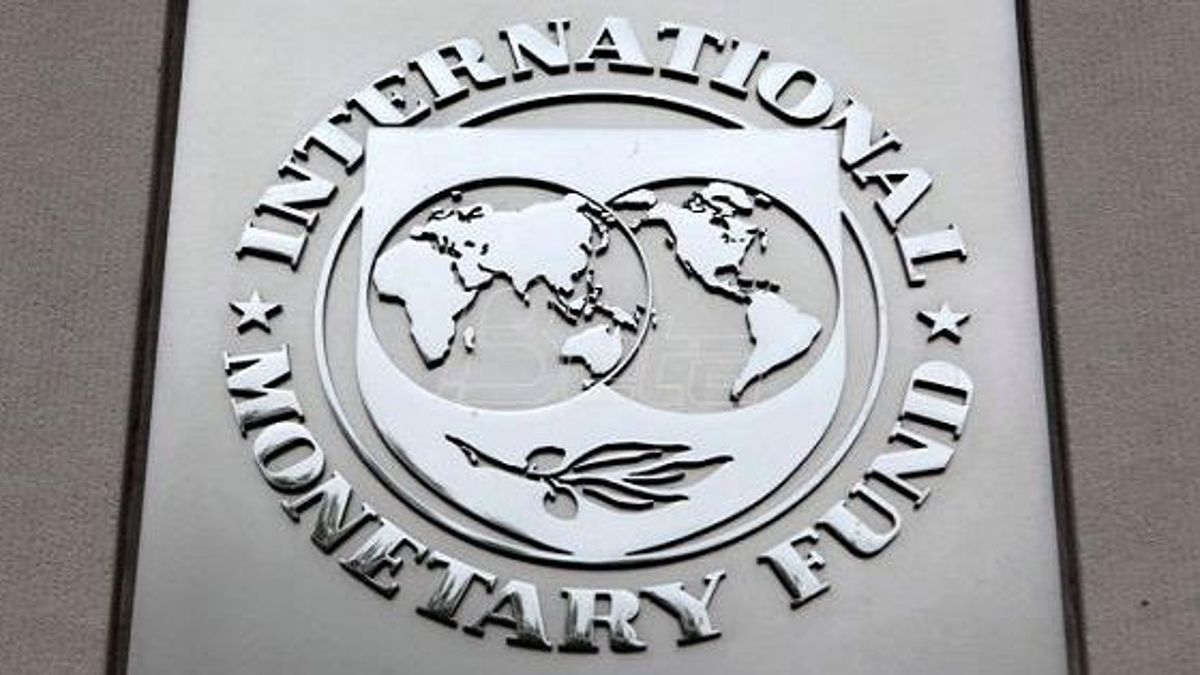 IMF Logo
The International Monetary Fund (IMF) and the International Reconstruction and Development Bank (IBRD) were established in July 1944 together on the basis of Bretton Woods conference that is why they are also known as the Bretton Woods twins. India is the founding member of the IMF.
Objectives of IMF:

i. To promote international monetary co-operation.
ii. To ensure balanced international trade
iii. To ensure exchange rate stability
iv. To eliminate or to minimize exchange restrictions by promoting the system of multilateral payments.
v. To grant economic assistance to members countries for eliminating the adverse balance of payment
vi. To minimize the imbalances in quantum and duration of international trade.
What are the Objectives and Functions of World Bank?
Obligations of IMF
The IMF's primary purpose is to ensure the stability of the international monetary system—the system of exchange rates and international payments that enables countries (and their citizens) to transact with each other. The obligations of IMF are discussed below:

• Surveillance: To maintain stability and prevent crises in the international monetary system, the IMF reviews country policies and national, regional, and global economic and financial developments through a formal system known as surveillance. The IMF advises its 188 member countries, encouraging policies that foster economic stability, reduce vulnerability to economic and financial crises, and raise living standards. It provides regular assessment of global prospects in its World Economic Outlook, of financial markets in its Global Financial Stability Report, and of public finance developments in its Fiscal Monitor, and publishes a series of regional economic outlooks.
• Financial assistance: It financing provides financing to its members breathing room to correct balance of payments problems: national authorities design adjustment programs in close cooperation with the IMF that are supported by IMF financing; continued financial support is conditional on effective implementation of these programs.
• Technical assistance: It provides technical assistance and training to help member countries strengthen their capacity to design and implement effective policies. Technical assistance is offered in several areas, including tax policy and administration, expenditure management, monetary and exchange rate policies, banking and financial system supervision and regulation, legislative frameworks, and statistics.
• SDRs: This facility was started in 1971 to improve the situation of international liquidity in the world. The IMF issues an international reserve asset known as Special Drawing Rights (SDRs; also known as paper Gold) that can supplement the official reserves of member countries. Total allocations amount to about SDR 204 billion (some $286 billion). IMF members can voluntarily exchange SDRs for currencies among themselves. The value of SDR is decide by the 4 currencies i.e, US $, Euro, Pound sterling and Japanese Yen.
• Resources: The primary source of the IMF's financial resources is its members' quotas, which broadly reflect members' relative position in the world economy. In addition, the IMF can borrow temporarily to supplement its quota resources.
• Governance and organization: The IMF is accountable to the governments of its member countries. At the top of its organizational structure is the Board of Governors, which consists of one Governor and one Alternate Governor from each member country. The Board of Governors meets once each year at the IMF-World Bank Annual Meetings. Twenty-four of the Governors sit on the International Monetary and Financial Committee (IMFC) and normally meet twice each year.
Lending Facilities of IMF
• Stand-By Arrangement (SBA): This instrument help countries in economic crisis to overcome the Balance of Payment (BoP) problems.
• The Flexible Credit Line (FCL): This instrument is for countries with very strong fundamentals, policies, and track records of policy implementation. It represents a significant shift in how the IMF delivers Fund financial assistance, particularly with recent enhancements, as it has no ongoing (ex post) conditions and no caps on the size of the credit line.
• The Precautionary and Liquidity Line (PLL) builds on the strengths and broadens the scope of the Precautionary Credit Line (PCL). The PLL provides financing to meet actual or potential balance of payments needs of countries with sound policies, and is intended to serve as insurance and help resolve crises.
• The Extended Fund Facility is used to help countries address balance of payments difficulties related partly to structural problems that may take longer to correct than macroeconomic imbalances.
• The Trade Integration Mechanism allows the IMF to provide loans under one of its facilities to a developing country whose balance of payments is suffering because of multilateral trade liberalization, either because its export earnings decline when it loses preferential access to certain markets or because prices for food imports go up when agricultural subsidies are eliminated.

Lending to low-income countries
There are three types of loans were created under the new Poverty Reduction and Growth Trust (PRGT) as part of this broader reform: the Extended Credit Facility, the Rapid Credit Facility and the Standby Credit Facility which is discussed below:

Debt relief
In addition to concessional loans, some low-income countries are also eligible for debts to be written off under two key initiatives.
• The Heavily Indebted Poor Countries (HIPC) Initiative, introduced in 1996 and enhanced in 1999, whereby creditors provide debt relief, in a coordinated manner, with a view to restoring debt sustainability; and
• The Multilateral Debt Relief Initiative (MDRI), under which the IMF, the International Development Association (IDA) of the World Bank, and the African Development Fund (AfDF) cancelled 100 percent of their debt claims on certain countries to help them advance toward the Millennium Development Goals.
IMF is playing very prominent role in the development of its members countries so that they can ride on the trajectory of holistic development.
How does IMF give loan to its Members?