Transport and Communication System in India: Complete Summary
The transport system in India includes Rail transport, Road transport, Air transport, water transport and portal connectivity. India has one of the largest road networks in the world, largest railway system in Asia and second largest in the world. In this article, we are giving a complete summary of the Transport and Communication System in India that will helps the aspirants in the preparations of examinations like UPSC, SSC, State Services, CDS, NDA, Railways etc.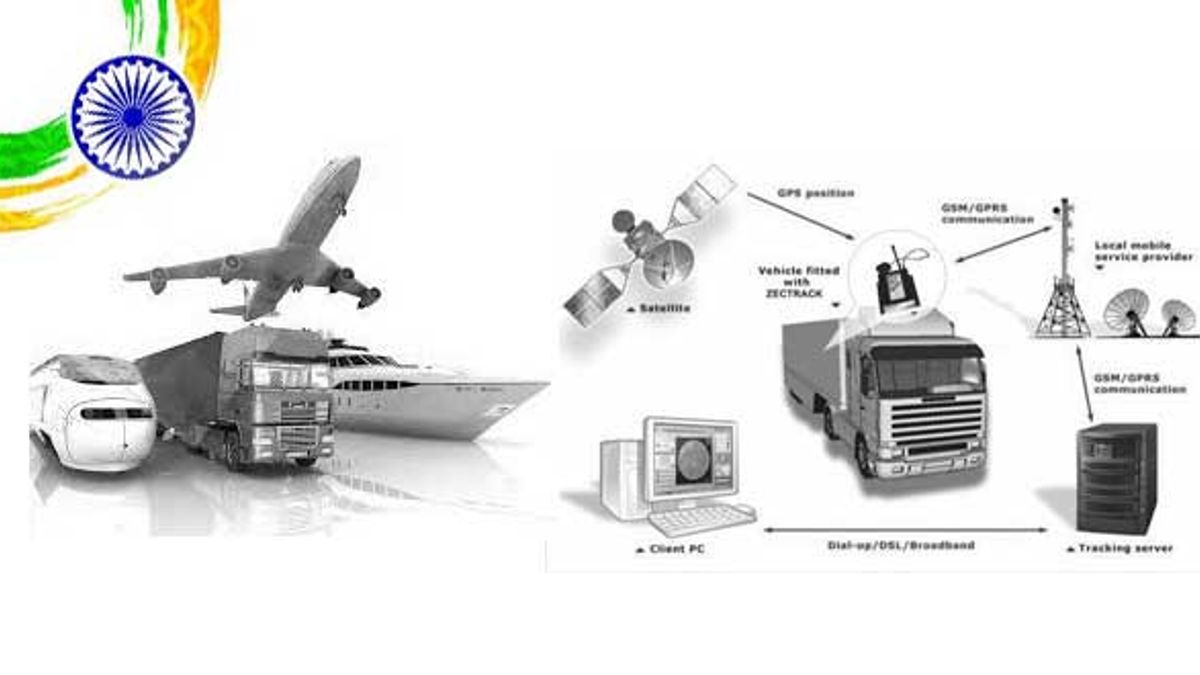 Transport and Communication System in India: Complete Summary
The transport system in India includes Rail transport, Road transport, Air transport, water transport and portal connectivity. India has one of the largest road networks in the world, largest railway system in Asia and second largest in the world. Water transport in India is the oldest means of transport is still very poor.
Rail Transport
Indian Railway is the 3rd largest rail network in the world after US and China. It is a multi-gauge, multi-traction system covering Broad Gauge (1676 mm), Meter Gauge (1000 mm), Narrow Gauge (762/610 mm) with around 64600 km route.
1. Indian Railway has 17 zones including newly formed Kolkata metro zone with production units are Chitranjan Locomotive works at Chitranjan, Diesel Locomotive works at Varanasi, Diesel Loco modernisation works at Patiala, Integral coach Factory at Chennai, Rail coach Factory at Kapurthala, Railwheel factory at Bengaluru.
2. The first rail railway line in India was operated for public traffic in 1853, between Bombay (Now Mumbai) to Thane over distance of 34 km and it was nationalised in 1950.
3. The railways recognised by UNESCO are Darjeeling, Himalayan Railways, Nilgiri Mountain Railways, Chhatrapati Shivaji Terminus, and Kalka-Shimla Railways.
4. The Vivek Express — from Dibrugarh to Kanyakumari — travels 4,273 km, making it the longest-run in terms of total time & distance.
5. The Konkan Railways passes through 3 states of India – Goa, Maharashtra and Karnataka. It runs along the Indian west coast parallel to Arabian Sea and Western Ghats. It is an extremely beautiful and scenic route running from Maharashtra till Karnataka.
6. The Dedicated Freight Corridor Corporation of India Limited (DFCCIL) is a corporation run by the Ministry of Railways (India) to undertake planning & development, mobilisation of financial resources and construction, maintenance and operation of the Dedicated Freight Corridors. It is both enabler and beneficiary of other key Government of India schemes, such as Industrial corridor, Make in India, Start-up India, Stand-up India, Sagarmala, Bharatmala, UDAN-RCS, Digital India, BharatNet and UMANG.
Road Transport
Roads help in connecting far-fetch villages, interior countryside and hill areas which are not connected with railways. It is complimentary to railways. It acts as arteries for goods and passenger arriving at the railway station and often provides last mile connectivity. India's road network is the third largest in the world.
1. Nagpur plan of 1943 classified the roads into four categories- National Highway, Highway, State Highway, District roads and Village roads. National Highways comes under jurisdiction of National Highway Authority of India (NHAI).
2. Longest National Highway: NH 44 covers the North-South Corridor of NHDP and it is officially listed as running over 3,745 km (2,327 miles) from Srinagar to Kanyakumari.
3. Shortest national Highway: National Highway 47A has length of 6 km tthat links the Junction with NH 47 at Kundanoor to the Town of Willington Island in Cochin.
How National Highways are named in India
4. Best Expressway in India: The Ahmedabad Vadodara Expressway is known as one of the best Expressway in India and also referred as the National Expressway 1.
5. Longest Elevated Freeway: Chennai Port Maduravoyal Elevated Expressway will be the longest Elevated Expressway in India.
6. Golden Quadrilateral (GQ) stretch which connects the four metro cities of India (Delhi, Mumbai, Kolkata and Chennai).
7. National Highways are specifying by Yellow and White colour milestones. State Highways are specifying by Green and White colour milestones. City roads are specify by black and white colour milestones.
List of Important National Highways of India
Air Transport
The Air transport is the fastest and the costlier mode of transport.
1. It was started in 1911 in India between Allahabad and Naini
2. In 1995, International Airport Authority of India and National Airports Authority were merged to form Airports Authority of India. The authority manages the Civil Aviation Training College at Allahabad and National Institute of Aviation Management and Research at Delhi.
3. Pawan Hans Helicopter Limited has providing helicopter support services to the petroleum sector like ONGC, ODL etc. and also provides services to certain state Governments, PSU and in the North-Eastern States.
Water Transport
Water transport in India is one of the cheapest modes of transportation.
1. There are six national water ways set-up by Inland water ways Authority of India in 1986.
2. Six National Water Ways: NW1- Allahabad along Ganga River, NW2- Sadiya-Dhubri along Brahmaputra River, NW3- Kottapuram-Kollam, NW4- Bhadrachalam to Rajahmundri and Wazirabad to Vijaywada along Godavri and Krishna River, NW5- Mangalgarhi to Paradeep and Talcher to Dharmara along Mahanadi and Brahmnai River, NW6- Lakhipur to Bhanga along the Brak River.
3. There are 13 major ports and 187 minor ports. Maritime transport comes under the concurrent list of the Constitution, so central shipping ministry administer major and minor ports are administered by the respective coastal states.
Major ports on West Coast of India |Major ports on East Coast of India
Communication System
Communication system in modern line was started with Indian National Satellite System. It is one of the largest communication systems in Asia-Pacific Region. It is joint venture of Department of Space, Department of Telecommunication, AIR, IMD and Doordarshan.
1. India's telecommunication network is the second largest in the world by number of telephone users (both fixed and mobile phone).
2. Postal Services, Telegraph services are other important communication system but a telegraph is permanently closed in 2013.
Indian personalities whose postage stamps have been issued in their lifetime
3. First Post Office of India: Bombay
4. Founder of Postal in India: Governor General Lord Dalhousie
5. First postage stamp of India: Sinde Dawk in 1852
6. First Stamp of Independent India: Issued on 21 November 1947. It depicts the Indian Flag with the patriots' slogan, Jai Hind (Long Live India).
7. First airmail: From Allahabad to Naini in 1911
8. First Post office outside India: Dakshin Gangotri, Antarctica in 1983
9. Postal staff collages: Ghaziabad
10. Indian Postal Day: 10th October
11. Courier services and internet are now predominant communication system in India after telecommunication.