Uddhav Thackeray: Biography, Career and Achievements
Uddhav Thackeray Will sworn in as the 19th Chief Minister of India's richest state i.e. Maharashtra on 28th November 2019. Uddhav Thackeray is the present Chief of Shiv Sena. He was born on July 27th, 1960 in Mumbai.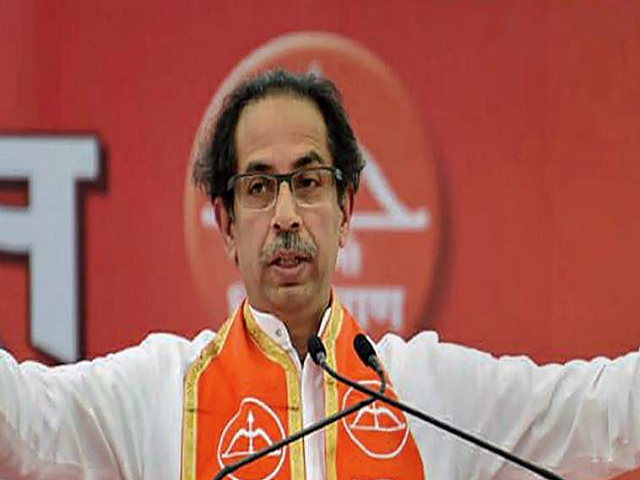 Uddhav Thackeray: Current Chief Minister of Maharashtra
Uddhav Thackeray is the present Chief Minister of Maharashtra. Shiv Sena is the popular political party in Maharashtra. Uddhav is the son of former leader & Shiv Sena founder, late Mr. Balasaheb Thackeray.
Family details
Uddhav Thakrey's father was late Mr. Balasaheb Thackeray. His father is an eminent figure in India. Uddhav Thakey is married to Rashmi Thackeray. They have 2 sons, Aditya Thackeray and Tejas Thackeray.
Career
Before Uddhav Thackeray was affirmed as the successor apparent for Shiv Sena, barely anyone outside the party knew him. Within the party, it was eminent that Uddhav Thackeray did not have any attention in active politics & favored wildlife photography.
Uddhav Thackeray is a keen photographer & annual exhibitions showcasing his effort are quite common. He was handed the accountability of managing the party during 2002 BMC elections & Shiv Sena performed really sound. It was the 1st time that anyone saw Uddhav Thackeray's headship qualities & panache for politics.
Profession
Uddhav Thackeray unexpectedly gained the limelight when he was proclaimed the next Chief of Shiv Sena. After he secured the triumph of his party in 2002 BMC elections, his father hard - pressed for his augmented participation with Shiv Sena.
In the year 2003, Uddhav Thackeray was declared as the functioning president of party & he has been in control of Shiv Sena.
The Marathi newspaper 'Saamana' which was the mouthpiece for Balasaheb Thackeray is managed by Uddhav Thackeray. Since June 2006, Uddhav Thackeray has been the Editor – in - Chief of this newspaper.
Since the passing away of Balasaheb Thackeray, Uddhav Thackeray is the sole person in charge of the Shiv Sena party. Raj Thackeray left the party in the year 2006.
Achievements
Secured win for Shiv Sena in 2002 BMC elections while working as Shiv Sena chief campaigner.
Organizing a triumphant debt relief campaign for farmers of Vidarbha, Maharashtra
Uddhav Thackeray led Shiv Sena to a win in BMC elections again in 2012.
Uddhav Thackeray succeeded in altering the image of Shiv Sena from a aggressive & often militant outfit, to that of a regimented unit that is run by someone who concerns about the state & its welfare.
Books and documentaries
Uddhav Thackeray is the author of Maharashtra Desha; Pahava Vitthal books.
Uddhav Thackeray is the first person from Thackeray family who will be the Chief Minister of the Maharashtra. Let us see that how he runs the administration of the Maharashtra.
Ready to test your knowledge about Uddhav Thackeray?