Explained: Atal Tinkering Labs (ATL) and Atal Innovation Mission (AIM)
ISRO is going to adopt 100 Atal Tinkering Labs across India to promote innovation among young minds. Know all about ATLs and AIM here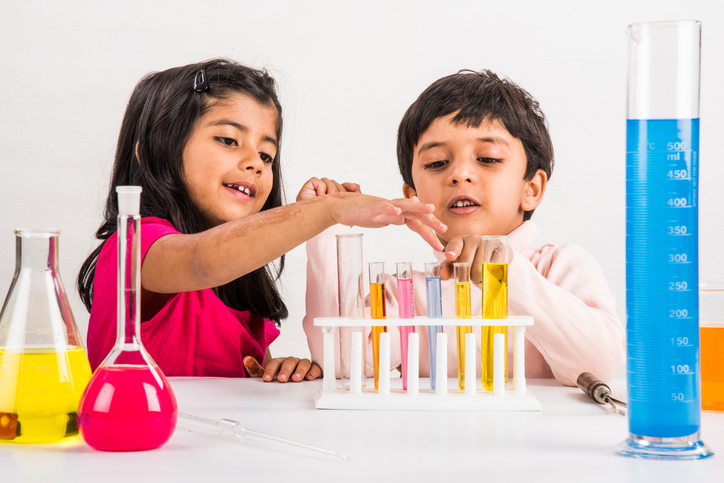 Atal Innovation Mission
ISRO would be adopting 100 ATLs across India so as to promote scientific temperament among the students. It would encourage them for space education and technology advancements related innovations. The Atal Innovation Mission or AIM is the Government's flagship initiative that has been adopted to promote a culture of innovation and entrepreneurship in India.
Atal Innovation Mission: Initiatives
Atal Tinkering Labs- These are to create a problem-solving mindset across schools in India.
Atal Incubation Centers- These would help in fostering world-class startups and would also add some dimension to the incubator model.
Atal New India Challenges-These are charged to foster product innovations and align them as per the requirements of various sectors/ ministries.
Mentor India Campaign- It would create a national mentor network in public sectors, corporates and institutions in order to support the initiatives of Atal Innovation Mission.
Atal Community Innovation Center- This would create a community-centric innovation module and provide with ideas in the unserved /underserved regions of India.
ARISE-This would bring about an innovation and research in MSME industry
AIM in brief
AIM would create an umbrella structure to look over the innovation system of the country. It is expected to revolutionise the innovation ecosystem.
Atal New India Challenges foster product innovations and aligns them to the needs of various ministries.
Atal Incubation centres would foster world-class start-ups and will add a new dimension to the incubator model.
Mentor India Campaign is a national mentor network that is launched in collaboration with the corporates and public sectors in order to support the Atal innovation mission.
Atal Tinkering Labs: Objective
Atal Innovation Mission has been establishing Atal Tinkering Laboratories (ATLs) in schools across India. The objective of this scheme is to
Create curiosity, creativity, imagination in young minds Inculcate skills such as design mindset

Inculcate computational thinking, adaptive learning, physical computing in students
Atal Tinkering Labs- Features
ATL is a place where students can give shape to their ideas themselves and learn innovation skills.

Young children are given a chance to work with the tools and equipment to understand the concepts of STEM- Science, Technology, Engineering and Math.

ATL would provide 'do it yourself' kits and equipment on – science, electronics, robotics, open-source microcontroller boards, sensors and 3D printers and computers.

Other desirable facilities include meeting rooms and video conferencing facility.
Atal Innovation Mission: Financial Support
Atal Innovation Mission gives the innovators (students) an aid of INR 20 lakhs. It is provided to every school for establishment of ATL. It also includes a one-time establishment cost of INR 10 lakhs along with the operational expenses of INR 10 lakhs. This would be given for 5 years maximum to each ATL.
Atal Innovation Mission is providing young minds with an area to bud and develop skills. The ISRO adopting ATLs would help students develop a flair for space technology and would lead India towards progression.
Know more | Programme (ESDP): Objective, Eligibility, Nature of Assistance and Implementation
Source: Government of India- aim.gov.in
FAQ
How do I apply for Atal Tinkering Lab?
Those who wish to apply must do so on niti.gov.in and download the guidelines for setting up Atal Tinkering Laboratories under Atal Innovation Mission
Who does ATL work under?
Atal Tinkering Labs are functional under NITI Ayog
What is Atal Tinkering lab?
Atal Tinkering Lab (ATL) is a program run by Atal Innovation Mission (AIM) under NITI Aayog
What can we do in ATL?
Young minds are taught to innovate themselves using do it yourself technique and develop their ideas into reality