What is Blue Tick on $8 per month?
Twitter's new CEO has announced some new plans for 'Blue Tick' owners. The Twitter Blue Subscription will be mandatory for people to adorn their account with the verified mark.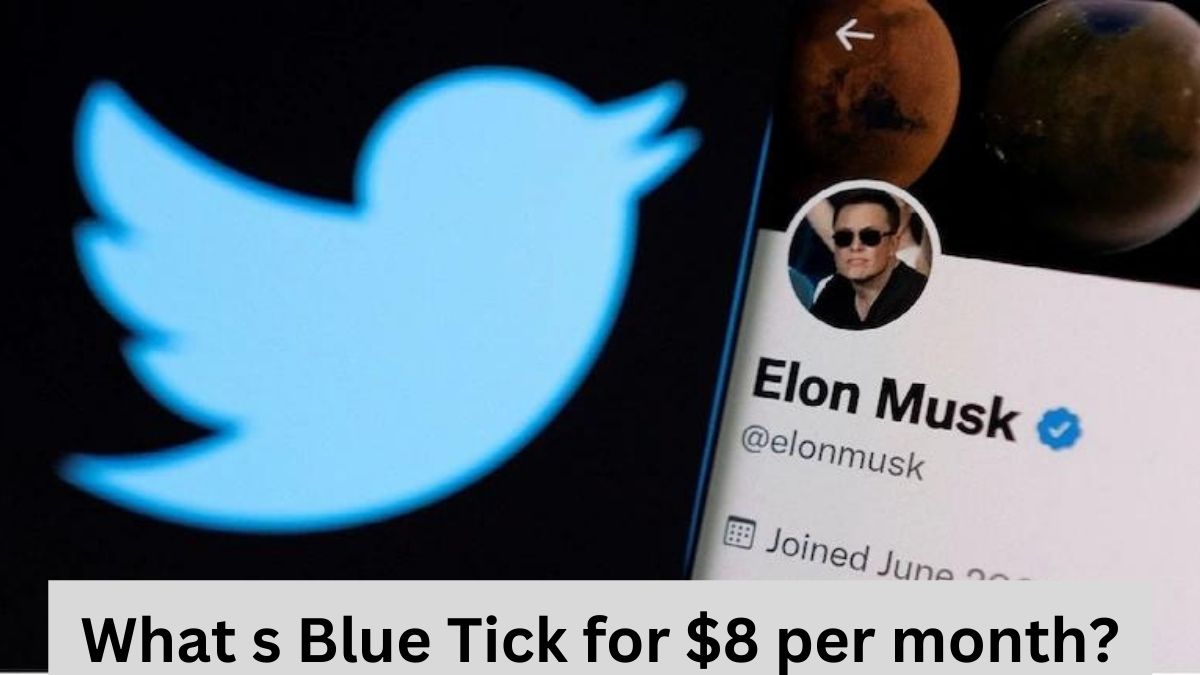 What is Blue Tick for $8 per month?
'It's all Business', perfectly resonates with the current blue tick chaos. The head of Twitter Elon Musk announced a new iteration of the "Twitter Blue" plan. Twitter earlier used to only grant Blue check marks to accounts deemed "authentic, notable, and active." The company largely verifies accounts it deems "notable in government, news, entertainment, or another designated category." But the new plan hammers on the worthiness and authenticity of the verification by imposing a monthly of $8 on the same.
Twitter's current lords & peasants system for who has or doesn't have a blue checkmark is bullshit.

Power to the people! Blue for $8/month.

— Elon Musk (@elonmusk) November 1, 2022
The Tesla owner tweeted, "Twitter`s current lords & peasants system for who has or doesn`t have a blue checkmark is bullshit. Power to the people! Blue for USD 8/month."
What is Twitter Blue Subscription?
Twitter launched its Twitter Blue subscription service last year at a price of $4.99 a month. This paid program offered benefits like the ability to undo tweets, a customizable navigation bar, different color home screen icons, ad-free articles, and prioritized customer support. However, the subscription service was separate from Twitter's verification process.
To all complainers, please continue complaining, but it will cost $8

— Elon Musk (@elonmusk) November 2, 2022
Musk suggested combining the two into a more expensive premium package charging $8 per month. He believes that the new subscription model is the only way to ditch the spam bots issue, which he feels is the most annoying problem with Twitter. Also, he further adds that this will also create a revenue stream to reward content creators.
This means that Indian users need to pay Rs.660 for blue tick every month
What are the features associated with the Twitter Blue subscription?
Elon Musk in his subsequent tweets went on to enumerate the services that will be offered to subscribers.
You will also get:
- Priority in replies, mentions & search, which is essential to defeat spam/scam
- Ability to post long video & audio
- Half as many ads

— Elon Musk (@elonmusk) November 1, 2022
Get priority in replies, mentions, & search to combat spam and scam.

Subscribers will be able to post long videos and audio.

Minimal ads for all Twitter Blue subscribers.

Paywall bypass for publishers willing to work with Twitter.

A secondary tag below the name of public figures.
At present, Twitter reportingly has a count of 237.8 million daily active users in the second quarter of this year. Out of which around 300,000 Twitter accounts are blue-check verified.
FAQ
What does Blue Check mean on Twitter?
A blue check mark displayed against an account name indicates that Twitter has taken steps to ensure that the account is actually owned by the person or organization whom it is claimed to represent.
Can we buy a Blue Tick?
Yes, now, they can be bought, for a price.
Does Twitter charge a fee?
Twitter will not charge you for text messages, or to use mobile.twitter.com.
How much to pay for a blue tick on Twitter?
$8 for a month