What is e-Sanad and why it is launched
'e-Sanad' is an initiative for digitization of the certificates started by the Ministry of External Affairs (MEA), in association with two other ministries. This initiative started with 'Parinam Manjusha' on May 24, 2017.
External Affairs Minister Smt. Sushma Swaraj, Electronics and Information Technology Minister Shri Ravi Shankar Prasad and Human Resource Development Minister Shri Prakash Javadekar jointly inaugurated the integration of e-Sanad with Parinam Manjusha on May 24, 2017.
What is e-Sanad Programme
e-Sanad is aimed at online verification of the documents with an objective to extend contactless, cashless and paperless document attestation service to applicants in India as well as abroad. The integration of e-Sanad with Parinam Manjusha will help the applicants avoid long travels and precious resources of time and money for getting their documents attested by the concerned authorities in States. It also allows filing the application online.
'e-Sanad' will initially be hosting school leaving certificates with the help of Central Board of Secondary Education (CBSE). Later on the portal will also cater to the documents from central universities.
For implementation of eSanad in the States, it is being integrated with the General Administration (NRI) Department of the Government of Telangana as a pilot project.
5 Facts that you don't know about the Infinity Symbol
(Mrs. Shushma Swaraj and Shri Prakash Javadekar launching e-sanad scheme)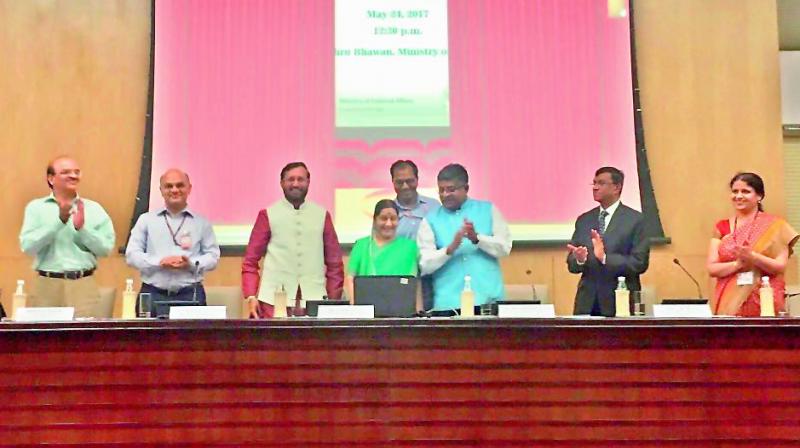 Image source:deccanchronicle.com
There is already a portal in such practice i.e.'Parinaam Manjusha', the CBSE repository of documents like mark-sheets and migrations certificates. This Parinaam Manjusha has been integrated with e-Sanad to promote the digitalisation of certificates in the country.
Why this initiative taken place?
This initiative is launched to eliminate middle men from the institutions. If anyone wants to get his/ her certificate attested he has to find a middleman first then bribe him for the attestation of the documents. "Every individual who goes abroad needs to get so many attested documents, in such case there would be very tough for the individual to get them verified soon. In many cases students have lost their documents when they were on the way to get them attested. So if government launches any such platform from where the employer or institutions can get the confirmation would be matter of applause for concerned Minister.
Image source:The Economic Times
What are the Benefits of Plastic Notes in the Indian Economy
So government launched this service basically to digitise the process of attestation of documents for those who are going abroad, so that they are relaxed from the trouble of visiting government offices for the purpose.
External Affairs Minister Sushma Swaraj said that", Even increasing the number of centres (where one could get his certificates attested) was not enough, hence she wanted "a permanent solution under which no one was physically required to go to the office and carry papers". She said passport applications had increased by 30% since the simplification of the passport application process.
(Students seeing e-sanad online)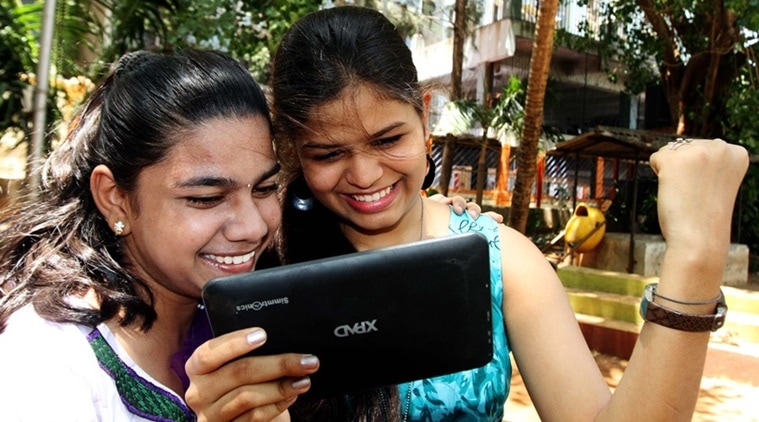 Image source:The Indian Express
CBSE Chairman R.K. Chaturvedi said individuals seeking certificates through e-Sanad for 2016 would be able to access them free of cost. To get older certificates, one would have to pay Rs 100. He said e-Sanad would be helpful even for employers, who would be able to verify the potential employees' documents through it.
This initiative is welcomed by the HRD Minister Prakash Javadekar", he said that government want to digitalize India very rapidly, hence this initiative will prove a milestone in this direction