What is West Nile Fever?
Fever is also known as high temperature or high fever. It is basically a normal body response to a variety of conditions. It is the most common infection and a very common medical sign. But have you heard about West Nile Fever? How it occurs, what are its symptoms, treatment and cure etc. Let us study through this article.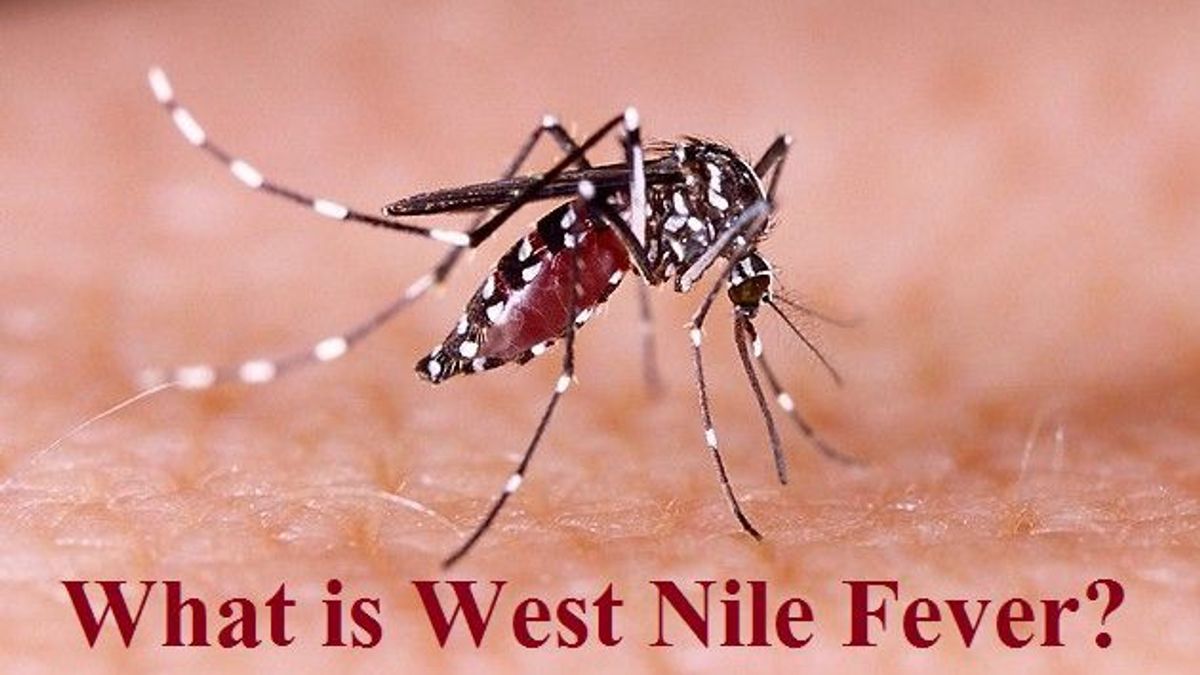 What is West Nile Fever?
As, we know that Fever is when the temperature of human body goes above the normal range that is 98-100 degree Fahrenheit. It is a common medical sign. One of the common symptom of fever is the person may feel cold until its level decreases or stops rising. Let us tell you that the normal body temperature may vary from person to person. It is affected by several factors like eating, sleeping, exercise etc. It is said that our body temperature is usually at its highest at around 6 p.m and at its lowest at about 3 a.m.
There is also another kind of fever known as West Nile Fever. Let us study about it.
West Nile Fever
It is a virus infection spread by the infected Culex mosquitoes. Do you know that West Nile Virus (WNV) spread from birds to humans and with the bite of an infected mosquito? It basically affects the person who has weak immune system.
The duration between mosquito bite and development of symptoms typically 6 days and the fever usually lasts 3-6 days. The West Nile Virus (WNV) is the leading cause of mosquito-borne disease in the continental United States.
How West Nile Virus spread?

Source: www. tnpscthervupettagam.com
As discussed above mostly it spread through mosquito bites, but in certain cases, it has also been spread through blood transfusion and organ donation, at the time of pregnancy while delivering or breastfeeding and even due to the exposure in a laboratory setting. Remember that it does not spread through coughing, sneezing or touching. Mostly, WNV cases are seen during mosquito seasons that is from starting of summer and continue till September, October and November.
Also, there are no vaccines to prevent or medications to treat WNV in people. It is also seen that people infected with this virus do not feel sick. About 1 in 5 people who are infected develop a fever and other symptoms. According to Centers for Disease Control and Prevention about one out of 150 infected people develop a serious, sometimes fatal or illness problem.
What are the Symptoms of West Nile Virus (WNV)?
Majority of the people infected with WNV does not show any kind of symptoms. However, sometimes the infected person develops a fever with other symptoms like severe headache, body pain, vomiting, convulsion, vision loss, diarrhoea or even rash.
In few people some serious symptoms may also occur. About 1 in 150 people who are infected develop a severe illness affecting the central nervous system like encephalitis that is inflammation of the brain or meningitis means inflammation of the membranes surrounding brain and spinal cord.
Recovery from severe illness might take months and some may affect the brain which can also be permanent and most of the patients, whose central nervous system is affected usually, die.
So, if a person feel any of the symptom as mentioned above, it is better to have a physical check-up. For confirmation better go for some tests in a laboratory.
Treatment and Cure
Till now, there is no cure for the WNV infection as there are no specific vaccines or designated treatment. But yes a person can opt for treatment to relieve fever and pain. In severe cases, patients often need to be hospitalised for further treatments like intravenous fluids, pain medication and nursing care.
Let us tell you that Ministry of Health and Family Welfare has deputed a multi-disciplinary public health team to investigate various epidemiological aspects of West Nile Virus in the district and the state. Further, the state should be advised to follow the National Vector Borne Disease Control Program (NVBDCP) guidelines of personal protective measures to prevent mosquito bites.
So, now you may have understood that West Nile Fever is caused due to West Nile Virus and is not very serious illness. Till now there is no vaccine for the infection but in severe cases patients often need to be hospitalised.
10 important facts about Alzheimer's disease