Who Is Radhika Merchant, Anant Ambani's Fiancée?
Indian billionaire Mukesh Ambani's son, Anant Ambani is now engaged to Radhika Merchant, daughter of billionaire Viren Merchant. Check here to learn who is Radhika Merchant and everything there is to know about her.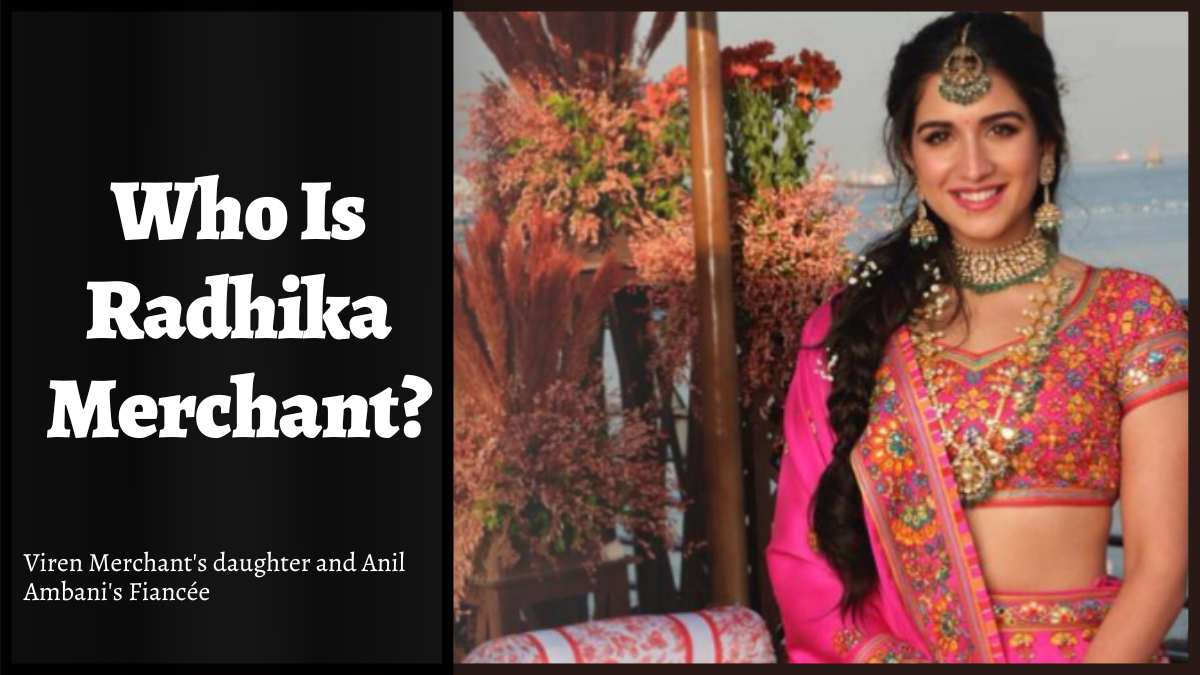 Who Is Radhika Merchant, Anant Ambani's Fiancée?
Radhika Merchant is the daughter of Indian billionaire Viren Merchant, the managing director of Encore Healthcare, and Shaila Merchant. She is known for her business acumen and philanthropic efforts. She is also a great classical dancer.
Radhika Merchant is now engaged to Anant Ambani, son of billionaire tycoon Mukesh Ambani.
Early Life and Career
Radhika Merchant was born on December 18, 1994, in Mumbai. She is from Kutch, Gujarat.
For her schooling, she attended École Mondiale World School, The Cathedral, and John Connon Schools in Mumbai. She has a bachelor's degree from BD Somani International School, Mumbai. After that, Radhika went to New York and obtained a degree in political science at New York University in 2017. Later, she returned to India and started working as an intern for consulting companies.
Before getting involved in the family business, she later worked as a junior sales manager for the real estate firm Isprava in Mumbai. She played a significant role in the success of her father's company.
Apart from that, Radhika Merchant is also an acclaimed classical dancer. She has trained in Bharatanatyam for eight years under the direction of Guru Bhavana Thakar of the Shree Nibha Arts dance academy.
In addition to her business pursuits, Merchant is also actively involved in philanthropy and social causes. She is a strong advocate for education and has worked to improve access to education for underprivileged children in India. She is also involved in several organizations that promote women's empowerment and support the arts.
Despite her young age, Merchant has already made a significant impact in both the business and philanthropic worlds. Her dedication to improving the lives of others, including animals, and her commitment to making a positive change in the world make her a role model for young women everywhere.
Merchant is a private person and avoids the public limelight, but her work and actions speak for themselves. She is known for her sharp business acumen, her philanthropic efforts, and her dedication to making a positive impact on the world. She is an inspiration to many and continues to be a driving force for change in her community.
On19th January, Radhika Merchant got engaged to Anant Ambani during a Gol Dhana ceremony in Mumbai.
#WATCH | Engagement of Anant Ambani and Radhika Merchant held at Mukesh Ambani's Mumbai residence 'Antilla' yesterday pic.twitter.com/igSZQ9fOT5

— ANI (@ANI) January 20, 2023