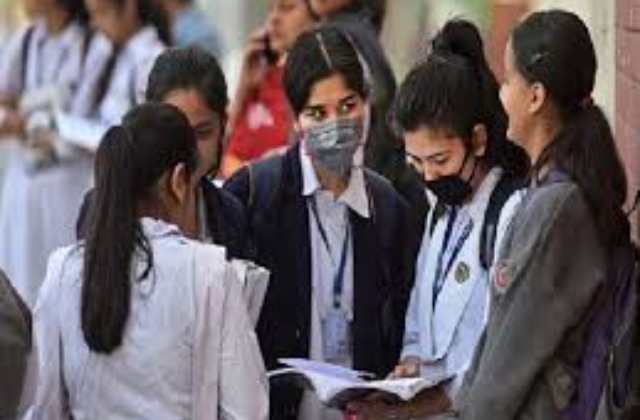 Delhi School Reopening Update: As COVID-19 positivity rate in the national capital declines, the State Government might decide to reopen schools in the state as per media reports. DDMA – Delhi Disaster Management Authority is scheduled to hold its review meeting today i.e., on 4th February 2022 – Friday. Sources close to the authority have hinted that one of the major topics of discussion for today's DDMA meeting is the reopening of schools in the national capital. Looking at the fall in the number of COVID-19 cases and the significant drop reported in positivity rate, the DDMA is likely to permit reopening of schools and resumption of physical lectures for the students.
Health and Safety of Students to be Priority
Time and again, Delhi Chief Minister Arvind Kejriwal has said that the health and safety of the students remain the top priority of the state government. But at the same time, Delhi Deputy Chief Minister Manish Sisodia has also said that Online Education can not replace offline learning and therefore has favoured the resumption of offline classes for the school students. This coupled with demands rising from parents' and academic experts about the educational loss being incurred by students, may nudge the state government into reopening schools for offline classes today.
Phase-wise Reopening of Schools Likely
While the final decision about the reopening of Schools in Delhi will be announced today, many experts have favoured the phase-wise reopening of schools in the national capital. As done during the 1st and 2nd wave of COVID-19, Delhi Government is expected to allow reopening of schools for students in higher classes i.e., Class 10 to 12 students with immediate effect. Given the upcoming board exams, it is important for them to resume offline classes to perform well in the CBSE 10th and 12th Exam 2022 for Term 2. Following this, physical lectures will be restored for students of upper primary classes with staggered timings and other preventive measures to avoid crowding of students on campus. But complete detailed guidelines in this regard will be issued by DDMA today. Until then, students and parents can stay tuned to jagranjosh.com for the latest updates.
Also Read: Centre's School, College Reopening Guidelines: Parents' Consent not Mandatory for Physical Lectures, States, UTs to Decide