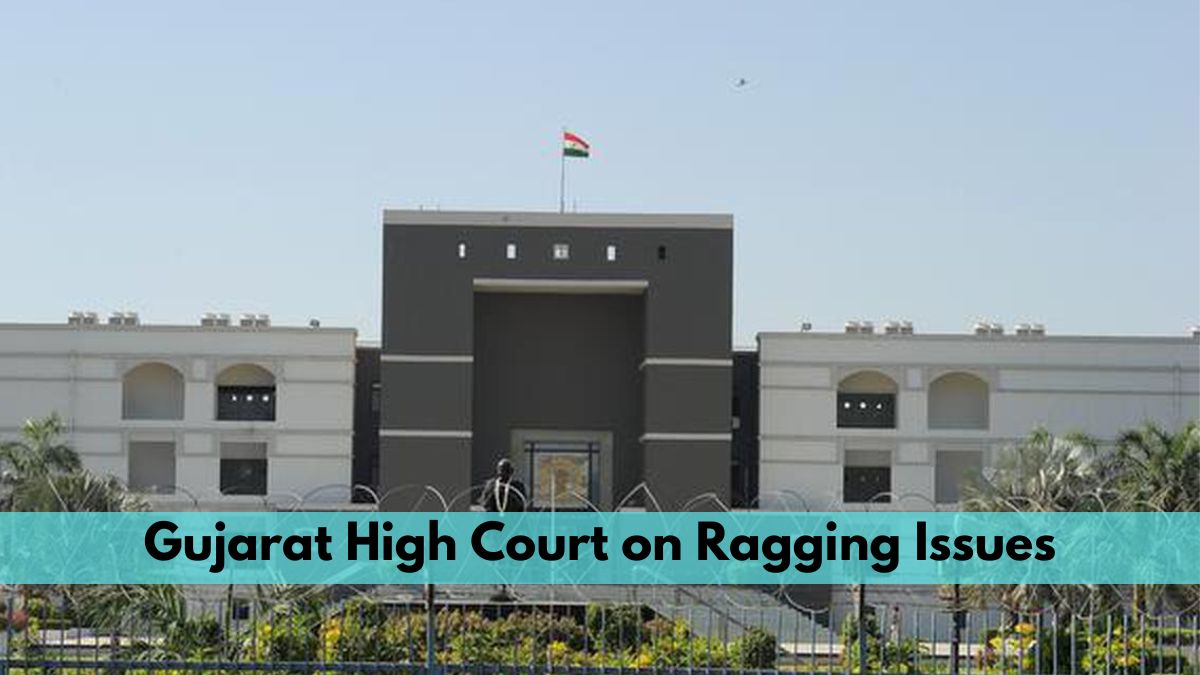 Ragging in Gujarat Medical Colleges: The Gujarat High Court has issued a notice to state education authorities pertaining to the ragging cases being reported in medical colleges of Gujarat. The court has asked for a reply stating the steps that have been taken to contain the ragging issue in education institutes. The bench of Chief Justice Aravind Kumar and Justice Ashutosh Shastri took suo moto cognizance of the matter and issued a notice to the additional chief secretary of the state education department.
The High Court also issued notices to the commissioners of Higher Education, Technical Education, Health, Medical Services, and Medical Education. "A communication was addressed to one of us (chief justice) by a sitting judge of this court highlighting the issue of ragging menace occurring in the state of Gujarat by enclosing a newspaper report", said High Court.
"Considering the said menace as reported in the newspaper on January 3, 2023, it was of the view that the concerned departments should be called for steps taken to contain the same, while issuing notices returnable on January 30", the court said.
What was the Issue Reported in News?
The news report was related to three senior resident students of a private medical college in Vadodara. They were being suspended by the college authorities for allegedly ragging a junior student. According to the reports, the senior students were accused of abusing him in public, snatching money, and compelling him to carry out their errands.
Authorities were compelled to take action when the father of the victim filed a complaint after knowing that his son had left home to commit suicide. It was due to the depression that he was suffering from after being ragged by the seniors.
Similar Ragging Cases of Gujarat
Apart from this, junior students of an Ahmedabad-based medical college had similarly registered a ragging complaint last month. Not merely this, another case of ragging was reported in October at a private university in Rajkot, where a 19-year-old student was sodomised by five senior students living in the same hostel.
Also Read: MBBS Students Demand Postponement of NEET PG 2023, Extension of Internship Cut-off Date, Check Details