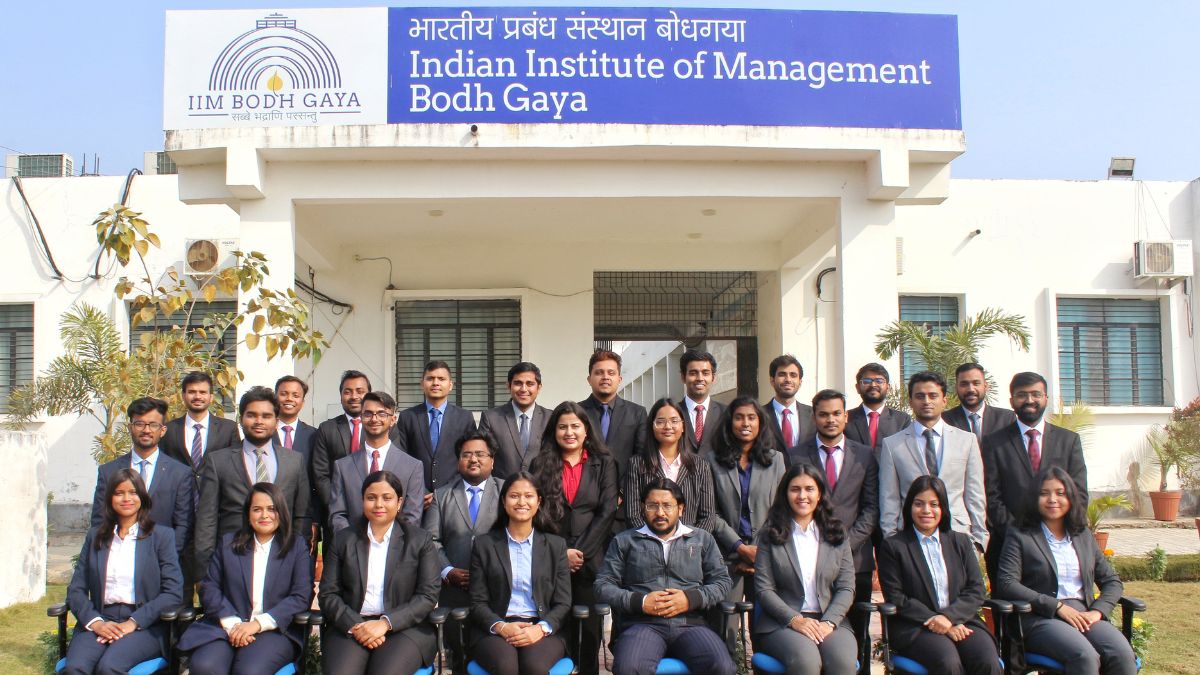 CBSE Term 2 Accountancy Syllabus- Class 11th
IIM Bodh Gaya Placement Report 2023: The Indian Institute of Management (IIM) Bodh Gaya has concluded the placement sessions for its flagship management programmes for the current MBA 2021-2023 batch on an exceedingly high note. As per the recent updates, for a batch of over 200 students, the institute hosted around 70 companies to take participation in the final placement process.
According to the official press release, companies spread across sectors and industries like BFSI, Consulting, FMCG, IT & Services, IT & Analytics, e-Commerce, and Manufacturing were among the major recruiters. However, the BSFI sector has emerged as the largest employer, extending close to the 50% of the total offers.
CBSE Term 2 Accountancy Syllabus- Class 11th
Companies Participated in IIM Bodh Gaya MBA Placements Drive
As per the recent updates, all the major banks, insurance firms, and fintech firms including BNY Mellon, Axis Bank, HSBC Bank, HDFC Bank, ICICI Bank, ICICI Prudential, Kotak Mahindra Bank, IDBI Bank, SBI Capital, Spice Money, Yes Bank, ICICI Securities, and Fincare SFB participated in the final placement process and 97 offers were made to the graduating batch.
Recruiting Companies in various sectors
As per the official press release issued by the IIM Bodh Gaya, BFSI was followed by Consulting, IT-Services, and Analytics firms extending 53 offers together, the other major recruiting companies that offer placements in various management specializations are mentioned below.
CBSE Term 2 Accountancy Syllabus- Class 11th
MBA Specializations

Recruiting Companies

Consulting and Analytics

Deloitte US

Tiger Analytics

Kantar Analytics Practice

Kore.ai Software

Factspan Analytics

Brillio

CRISIL

Accelalpha

IT & Services

Sutherland Global

Bharti Airtel

CTS

Trinamix Inc

HCL Tech

iQuanti India

Infosys BPM

Zycus

Adobe Inc.

Affinity

DemandFarm

Park+
Highest Package Offered in IIM Bodh Gaya's Placement Drive
CBSE Term 2 Accountancy Syllabus- Class 11th
As per the recent updates, the highest domestic package offered is more than doubled to Rs 48.58 LPA, and the average median domestic package for the MBA batch stood at Rs 16 LPA and Rs 15.25 LPA, recording a growth of 34% and 22% year over year growth. However, the average domestic package of the batch top 25, 50, and 75 percentile stand at INR 21.82 LPA, INR 18.79 LPA, and INR 17.08 LPA respectively.
IIM Bodh Gaya Director's View on Placement Record 2023
As per the official notification, Dr. Vinita S. Sahay Director & Head of the Institute, IIM Bodh Gaya, congratulated the career development team for achieving a marvelous performance and also thanked the recruiters for reposing their faith in the graduating students.
CBSE Term 2 Accountancy Syllabus- Class 11th
However, the institute has planned the programme commencement for the incoming batch in the new campus enabled with state-of-the-art architecture blended with modern facilities spreading across a green ecosystem with a vibrant student community varying across undergraduate, postgraduate, and doctoral programmes.
Also Read: Pariksha Pe Charcha 2023: Check Key Takeaways from PM Modi's Live Address Ahead of Board Exams