5 essential interview tips for college students
Preparing for the college placements? Here are some helpful tips to help you give your best in the interview.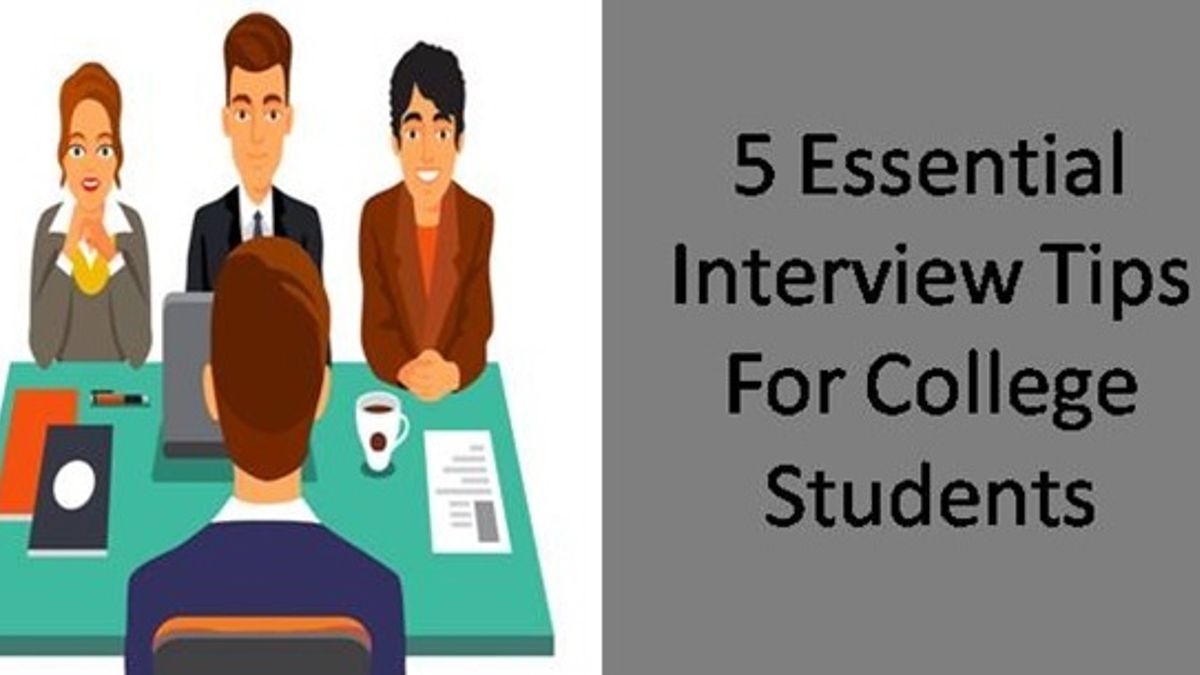 5 essential interview tips for college students
The placement season in college is full of nervous final year students making final preparations for their interviews. They have their hands full with things like searching for interview tips online, giving mock interviews and prepping their resumes. But what happens is they end up researching too much and face an overload of information. Thus, being unable to decide which ones are really important and requires more practice.
Also, college placements being their first real job interviews there is a lot anxiety in the student's mind. They are worried about messing up their interviews and missing out on the chance of employment at their dream organizations. The trick to giving their best at the interviews, is to remain calm and composed and for that to happen they need to be confidant of their preparation. Here are some tips to help students be fully prepared and feel confidant during their interviews.
Read the Job Description thoroughly
It is imperative that you read the job description before applying for profile. But it is equally important to go through the description before you appear for the interview. Going through the JD again can be of great help to you. For one it would help you ask relevant questions thus, leaving a positive image in the employers mind.
Maintain a positive body language
A person's body language plays a very big role during interviews. In the highly competitive job world of today employers are not just looking for people with skills and knowledge set for the job profile but also for candidates with the right personality. Interviewers are great at reading the subtle cues that the candidates body language conveys. Familiarize yourself with positive body language postures and practice them in mock interview sessions to get used to them. The right body language leaves a confidant and positive image of your personality in the interviewers mind. At times it also happens to be a deciding factor for interviewers decision whether to hire you or not.
Do some background research on the company
Whenever you are going for an interview it is important that you have some background knowledge about the company. There are chances that the interviewer might ask you what do you know about the kind of work that we do here. You will need to have some basic understanding of the company's background to answer that. Researching about the company before hand can help you stand apart from the crowd by having a more relevant conversation with your interviewer.
For example, you could tell the interviewer that I read that your company is involved in such and such work and this is how I can contribute to the project. Such things showcase your professionalism and seriousness towards your work. They set you apart from the crowd and leave a positive impression of yours on the interviewer.
How to Impress Your Interviewer?
Prepare yourself for the basic all-time questions
There are some common questions that are asked by almost all interviewers regardless of the job profile or the industry. For example questions like, why do you think you are a suitable candidate for the profile, why do you want this job, what skills do think you posses that are fitting for this job profile and one of the most common being what do you think are your strengths and weaknesses? You can expect at least one of these questions to pop up no matter what is the profile that you are applying for.
So, have a well drafted and practiced answer for these basic all-time questions. Also, secondly be aware of what you have written on your CV. There are instances when students get their resume written from outside sources to make it look good and professional. But, no matter who wrote it you or someone else you should have a thorough knowledge what is written on it. Because, most times interviewers put up questions from your resume only.
Tips for conducting an effective mock interview
It's natural to feel nervous
The feeling of nervousness is quite common among students when appearing for their first job interviews. It's nothing to fret about being a little nervous might also keep you alert and conscious of your actions during the interview thus, preventing you from making stupid mistakes. But make sure that you are not feeling too nervous. It might make your over conscious and more prone to making mistakes. Try to feel as much relaxed as you can before the interview. Try taking deep breaths it will help you feel more calm and composed when you start with the interview.
Body Language for Job Interview
Now that you know all that there is to prepare your best for the interviews focus on these points. Also, make sure that you practice them thoroughly during the mock interviews. Liked this article? You can also find other similar articles related to job interview tips in our dedicated section, www.jagranjosh.com/college. Alternatively, you can also get such articles directly in your inbox by submitting your email id in the form given below.