Companies that offer the best Employee Benefits in India (Part - 3)
Companies that offer best employee perks and benefits in India.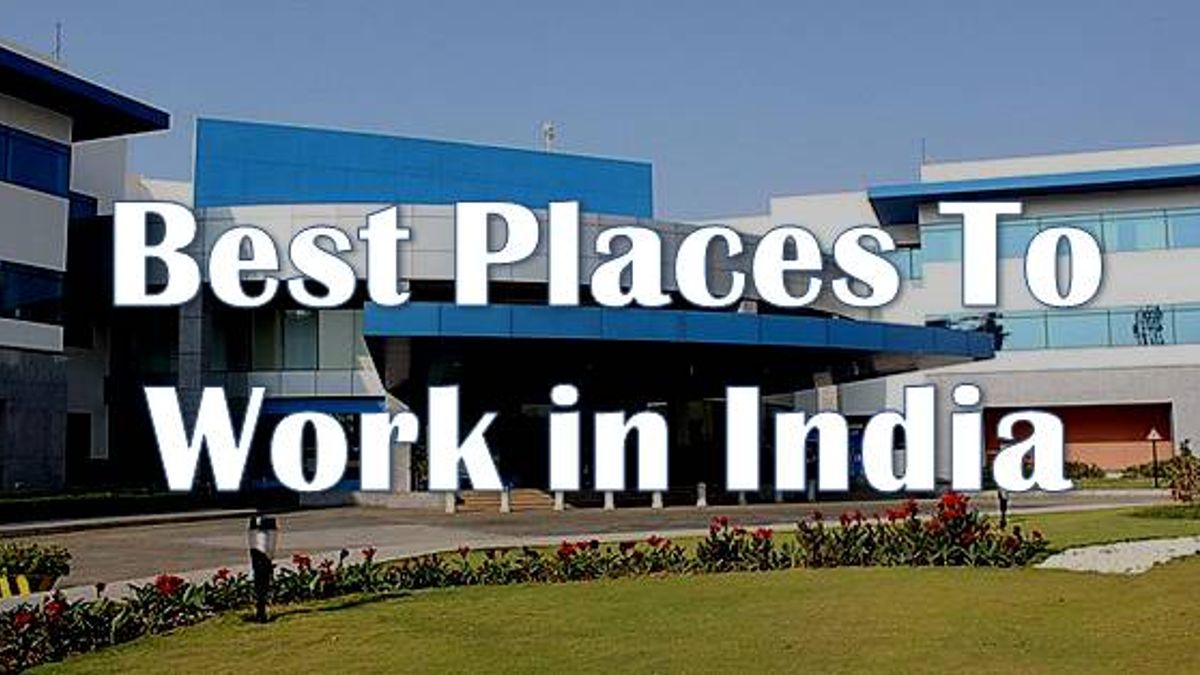 Companies that offer the best Employee Benefits in India (Part - 3)
Employees are the key factors behind the success to any company. And many business leaders have been quoted to have said that focus on keeping your employees happy and satisfied and they will take care of the customer's satisfaction. There are many companies that abide by this rule but there are some who go out of the way when it comes to employee benefits and perks. In this article, we have covered four such companies in India that offer some of the best employee perks in the industry.
Intel Technology
Company Profile:
Intel Technology is an American multinational cooperation headquartered in Silicon Valley, California. It's the world second largest and second highest valued semiconductor chip makers (based on revenue) in the world. Intel Technology started their first operation in India in the year 1988. Today, the Intel Technology is expanding its high-end technology research and development efforts in India to bring on board the areas such as that of Mobile Internet Devices, high-density packaging, thermal management and health problems.
Employee Perks:
Intel Employees enjoy a lot of perks and benefits some of which are as mentioned below
Financial Assistance For Job-Related Education
Any employee who wishes to pursue a course in the field related to their job is entitled to financial assistance for Job -related education.
Recreational Facilities
On-campus sports facilities are provided for both Indoor and outdoor games. Playgrounds are available for playing sports like basketball, cricket, net practice pitch, football, volleyball. There are a lot of indoor recreational activities also such as that of billiards, games room, ping pong, foosball, TV etc.)
Bonus Programs
At Intel Technology most of their employees are entitled to two major bonus program in a year.
Health Facilities
At Intel Technology they are quite serious about the health of their employees. There is a 24/7 fitness center with the facility of personal trainers also available. The Health for Life Center, onsite clinics, occupational health services, mother rooms, blood pressure machines and other such amenities are also provided on-campus. Most of their employees are also entitled to a medical, dental and vision coverage program.
Other Benefits
Employees are also entitled to an annual vacation leave. There are also some pampering amenities such as that of massage chairs and even on campus massage services. Employees even have access to cafes with free fruits, snacks, discounted meals along with a farmers market and community garden. Intel also has hobby clubs for its employees to help them pursue their passions like for example, the Intel's Gamers Group.
Wipro
Company Profile:
Wipro Limited is a leading name in the global information technology, consulting and business process service company. They work mainly towards helping their clients make a smooth entry in the digital world and make them successful. They have a great portfolio of clients and services they render to them. Wipro has over 1,60,000 employees spread over six continents. And these employees enjoy some of the best employee perks and benefits in the industry. And here is a small glimpse of those benefits
Employee Perks :
Life of a Wipro employee is defined by a carefree campus and a friendly workplace environment. A workplace where along with their professional grooming, personal grooming also takes place.
Financial Assistance
Wipro provides it employees with interest free-loans that are mainly indented to help them cover their housing deposits or purchase a two-wheeler and even contingency loans for marriage, illness or death of a close family member. Apart from that Wipro also has the Wipro Employee Stock Exchange Option Plan (WESOP) that is specifically designed to share the rewards of the company's success with its employees.
Opportunities for Career Growth
The management at Wipro believes that investment reaps dividend. And thus they encourage their employees to build on to their existing qualifications and have partnered with some of the best institutions in the world. They offer state of art programs for their employees in the fields of leadership and learning and have also established a virtual campus. This virtual campus enables the employees to be completely in charge of their learning process.
Transparent Job Posting System
Wipro has a very transparent job posting system where the open positions in the company are visible to everyone. And anyone who wishes to switch their departments or fields internally is free to apply for the position. This system allows the employees the flexibility to apply for the job their choice and map their careers.
Other Benefits
Incentives at Wipro are abundant from paid holidays, maternity benefits with extended leave of absence, vacation and even counseling sessions. Wipro employees have a lot of perks to their credit.
Hindustan Unilever Limited
Company Profile:
Hindustan Unilever Limited (HUL) is India's largest Fast Moving Consumer Goods (FMCG)company with a heritage of over 80 years in India. It's a subsidiary of Unilever, a British Dutch Company that owns over 67% shareholding in HUL. They have over 35 brands that range over 20 different categories in their portfolio. HUL has a workforce of about 18,000 employees but they indirectly provide employment to many more people.
Employee Perks:
Health benefits
HUL provides health insurances and hospitalization insurances for both the employees and their families. One can also take up yoga class classes or make use of the meditation room on campus.
Quality Education for Kids
HUL employees can enroll their kids at Aditya Birla School and ensure a quality education at quite a nominal cost for their children. There is even an on-campus library that the employees have access to. Furthermore, 'Pratibha' the company's scholarship scheme is open to the children of the employee's for professional education both in India and abroad.
Career By Choice Program
This program is specifically designed for women on a career break and looking to come back into active work. However, its open only to women with minimum two years of experience in the fields of marketing, human resources, supply chain or research and development. The insight behind the program is to help the women on a career break to make a gradual transition back to the working world. And to aid in this transition, HUL has designed comprehensive programs that allow for a great balance of one's personal and professional needs.
Bharti Airtel
Company Profile :
Bharti Airtel Limited is an Indian Global Telecommunications service company that is based out of New Delhi, India. They operate in 16 countries across South Asia and Africa. They are the largest mobile network operator in India and the third largest in the world with over 386 million subscribers. Employees at Bharti Airtel Limited enjoy some of the coolest employee perks, let's have a look at what they are.
Employee Benefits:
Flexible Work Timings
Employees don't just have a choice of flexible work timings but also the flexibility to work from home, from a far off location or even work part-time for a specified period of time.
Leaves
Employees can opt for a leave of up to 6 months for personal reasons. They are also allowed to take a leave of up to one year to pursue higher education, maternity leaves etc.
On-Campus Facilities
Daycare for kids, grocery shopping centers, fitness and spa facilities Bharti Airtel provides its employees with plenty of facilities on-campus to assist in/make their personal lives better.
So fellas, here is the last and the final part of the best comapnies to work for in India based on employee benefits and perks offered. For more such artilces please visit, www.jagranjosh.com/jobs
Also Read -
Companies that offer the best Employee Benefits in India (Part 1)
Companies that offer the best Employee Benefits in India (Part - 2)