Tips to Crack IIFT 2021 in 60 Days - Study From Home and Ace IIFT Exam
IIFT Exam preparation tips that will help you to ace the exam in the first attempt. Know the plan for the next 60 days to crack one of the toughest MBA entrance exams of India.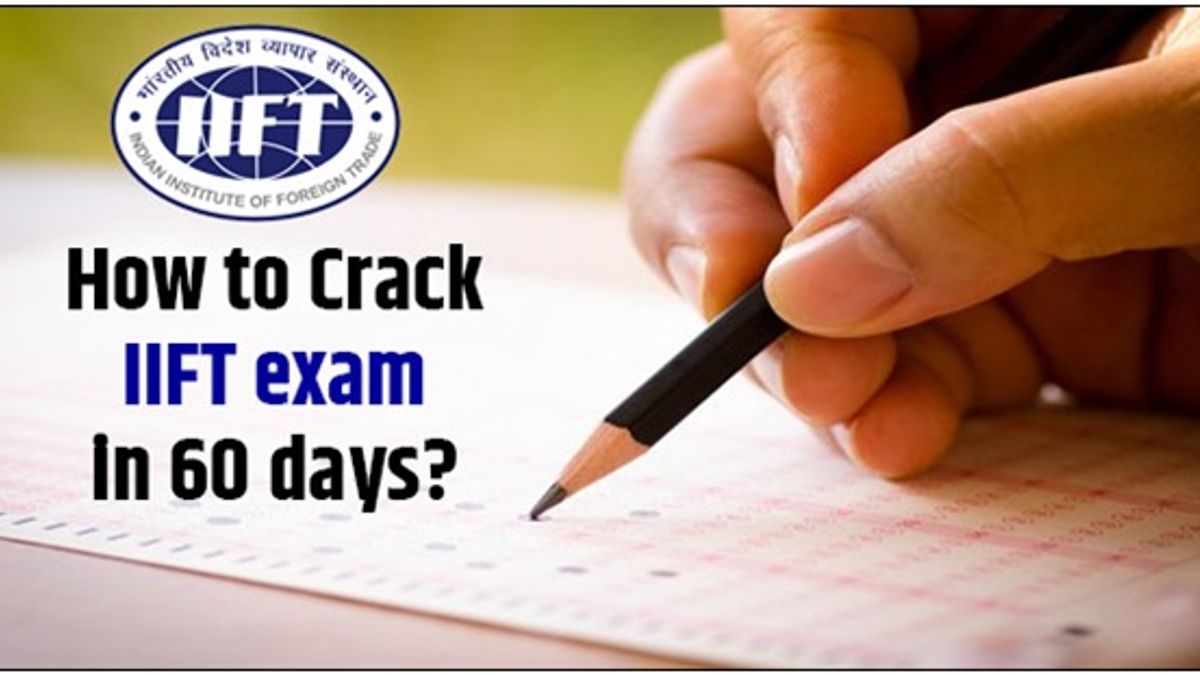 How to Crack IIFT exam in 60 days
Indian Institute of Foreign Trade (IIFT) is one of the prestigious management institutes in the country. IIFT conducts a national level management entrance exam every year for admission to its master's level Management program. IIFT's MBA entrance exam is one of the most competitive Management entrance exams in the country. At IIFT, students are offered exposure to international trade industry by teaching them subjects like international finance, international marketing, international strategy etc.
In this article you will find a fool-proof plan to crack IIFT 2021 MBA entrance exam in next 60 days. These tips are helpful for the aspirants especially at the time when everyone is locked in their homes due to the spread of COVID19 pendamic.
Reading Comprehension in 10 days
Read the columns, editorials and articles from the news paper and find out how many words are there which you do not know. Note down these words, know their meaning, frame good sentences upon them and start using them in your conversation to practice more on them.
While reading the passage concentrate on central idea of the passage.
Read the practice passage quickly and then read slowly. Write a summary in one third/fourth in length to the original length of the passage.
Prepare a chart on time taken in reading and writing the abstract of the passage. Time taken should reduce considerably.
Note down important phrases and words that determine the main idea of the passage. By the time you are done with the passage you will have all the concepts handy with you.
Verbal Ability in 5 days
Practice and revise your stuff well.
Identify the type of questions that appeared in last year exams and practice them well.
Question based on grammar comes as savior when you are not lucky with the passage.
The questions are not very tricky but the preparation tactic requires constant study and practice on different topics.
Use of "flash cards" with words & their meanings can be of major help. Keep a target of memorizing at least 10 cards daily and keep using them in sentences.
Logical Reasoning and Data Interpretation in 10 days
Speed is most important to solve this question. For this, you will have to work on your speed to attempt maximum number of questions.
Vedic maths is very helpful to solve this section in time.
Study materials provided by good coaching institutes are very helpful to practice this section.
Know the section pattern from last years' exam papers.
Mock test papers and study materoials from coaching institute is sufficient for studying DI. Do not waste much time on DI.
Quantitative Analysis in 10 days
Revise almost everything from class 10th mathematics.
Good knowledge of vedic maths is always helpful.
IIFT has a feature to show surprises. It had most of the questions from Modern Maths including Functions, trigonometry, in the Year 2008 to 2010 but in 2011 and 2012 the questions in the exam were mainly from Arithmetic and Algebra. So revise the basics well.
Work on understanding concepts.
GK in 10 days
You cannot prepare for this section at the nth hour, a continuous reading of newspapers; especially the economy sections &business section would be more than enough.
Don't lose hopes even if you have not been doing that.
Study a good yearbook such as the Manorama Year Book.
Also give regular online GK tests and solve all previous years IIFT GK sections.
Revision in 10 days
Solve atleast one mock test paper every day. Try to reduce the involved time every day.
Identify your weak areas and work upon your mistakes.
You have 3 days to go
Take a break and relax. Involve your time in activities you enjoy. It can include watching movie also.
Don't forget to take in between naps. It will ease your mind and body both.
Meditation is also helpful.
Keep only 1-2 hours for revision.
Best of Luck!
Click here for IIFT Exam Analysis 2010
Click here for IIFT Exam Analysis 2009
Click here for IIFT Exam Analysis 2008