Know the challenges you will face in new academic year and tips to overcome these
This article talks about the challenges that every student has to face in new academic session. Here, you will learn various tricks and suggestions to overcome these challenges and improve your performance in new class.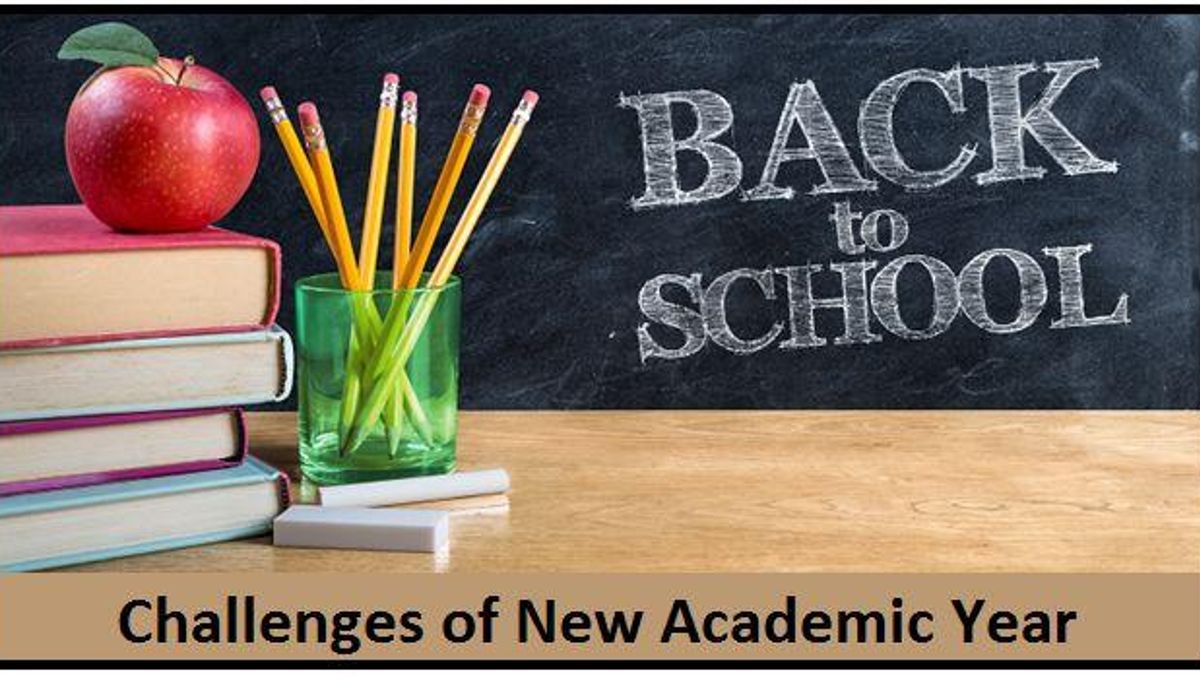 Challenges of New Academic Year
New class, new faculties, new curriculum, new study schedule; this is what a new academic year is all about. You will be posed to all new academic challenges in the new session. Just prepare your mind accordingly to tackle all the problems and make this new session a huge success for you.
This article is all about the challenges that the students of CBSE, UP Board or any other state board, will face in the new class, in the new academic session. Here, you will also learn the tricks to overcome these challenges and excel your performance this year.
Challenges waiting in the new academic session are listed below:
1. New system
It is quite obvious that in new class everything will be new. For you, all new subjects would seem like something out of the box. Adding to your trouble, there come new teachers to teach new subjects. You would already have got familarised with the teaching criteria followed by your previous class teachers. Now, you need to revise your intellect to adapt to the teaching methods followed by new faculties. The earlier you absorb the new teaching techniques, the easier you will learn the things.
2. New timetable
Different time slots will be arranged to teach the new study curriculum. As the syllabus will be vast and tougher (to some extent) than that you read in the previous class, so might be the recreational periods are deducted to arrange extra classes for the difficult subjects. For higher classes, more periods for practical activities will be introduced in the school timetable. So, don't be surprised, if you are unable to get enough time for breaks or play games with your friends during school hours.
Things to do before joining new class in new academic year
3. New work/life balance
This is a matter of concern not only limited to the professional life, but it has emerged out to be a big problem in academic life also. In the world full of cut-throat competition, every student wants to leave no stone unturned. Higher the class, the harder you will have to work. For example, a student of CBSE or UP Board Class 12 has to go for coaching classes not for the core subjects but also to prepare for the entrance exams which he/she will have to take after class 12. Due to such tightly packed schedule students generally miss the daily lively/fun activities like games, movies, outings and many more.
To survive all the deadly challenges stated above, we have compiled a list of tips and tricks which you can follow to make your academic life easy and successful.
Brush up all the basic concepts and ideas even before the classes start for the new academic year.
Start your preparations for finals from the very first day of the class.
Be attentive and alert to grab what is being taught in the class.
Do not hesitate to ask your teacher to re-explain the topic which you couldn't understand during the lecture.
When you get back home, take out the time to revise everything that you learned in the class and note down the topics which you find difficult to absorb and next day ask your teacher to help you clear the problem.
Always come with the advance preparation for each class. You should have a basic knowledge about the topics which will be taught during the lecture. Idea can be dropped for the topics which are absolutely new for you.
Prepare handy notes for each chapter in your own language and format which you may revise easily when required.
Pervious year papers, practice papers, sample papers shouldn't just come as a stuff for the exam days, but you should start following them from the very first day of your class. This will help you get a better understanding of the important topics.
A lecture attended with full concentration and attention can help you stay away from the burden of coaching classes. You can organise the spared time as per your priorities to balance your academic and personal life.
Draw a study timetable that suits you the best and helps you meet all academic and personal requirements.To get some effective tips on how to create a good timetable, you may click here.
Never work without a proper plan and strategy. Because, an unplanned system always ends in failure. Get some effective tips and strategies here.
All the above mentioned tips and suggestions if followed properly can surely help a student to confront all the academic challenges and make this new academic year a big success.