IIM Bodh Gaya Placement 2019: Highest salary stood at Rs. 16 LPA
The final placement report of IIM Bodh Gaya is out. Highest placement package of INR 16 LPA grabbed by a candidate. Find out the detailed placement report here.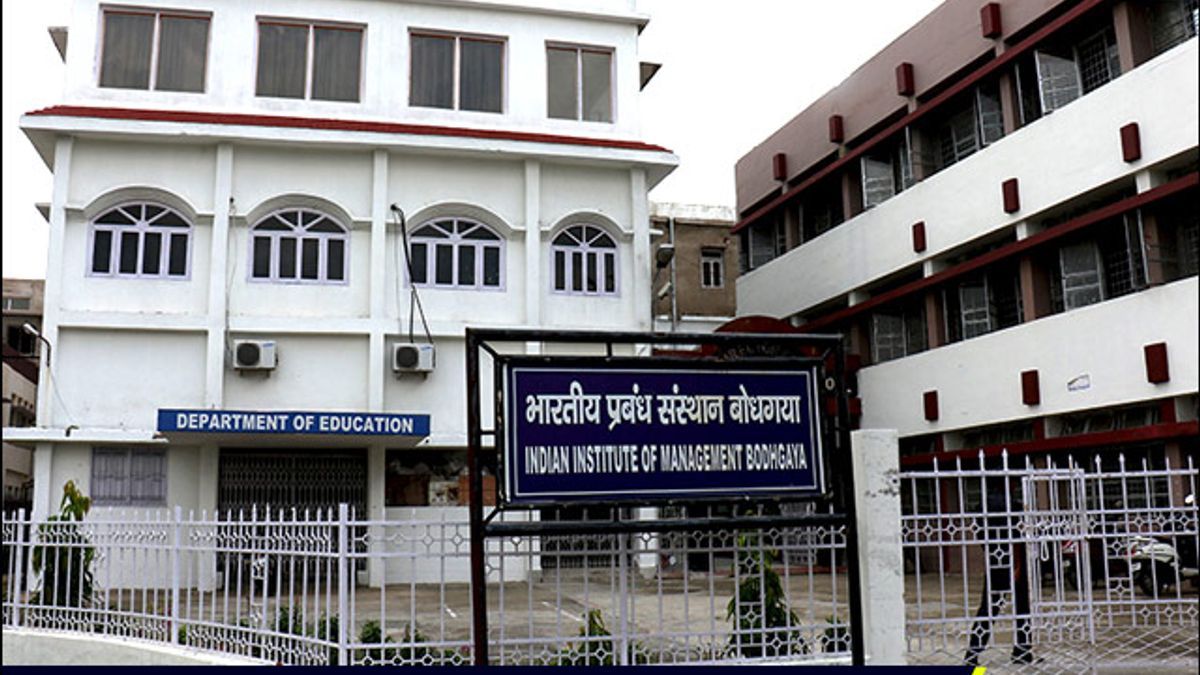 IIM Bodh Gaya Placement 2019: Highest salary stood at Rs. 16 LPA
IIM Bodh Gaya has completed final placements for the 3rd PGP batch and has achieved success by proving a track record of 100% placements consistently. The institute saw major brands visiting the campus and has also ticked average placement package of INR 10 LPA. This year the institute saw more recruiters as compared to the last season's placement drive. Prominent recruiters from the area of Project Management, Marketing, Sales, Brand Management, Wealth Management and Business Analytics among others have shown trust in the capability of the institute to hone skilled managers for the industry.
IIM Bodh Gaya Placements: Key Highlights
Here are some key highlights which have been observed in the PGP Placements at IIM Bodh Gaya this year. The institute feels pride in sharing these achievements:
Highest salary recorded this year was Rs. 16 LPA
Average Salary stood at Rs. 10.90 LPA in Placement 2019 from Rs.10.60 LPA last year
Average Salary for top 25 percentile of students for this year was Rs.12.6 LPA
Average salary of the top 50 percentile batch stood at Rs.12.2 Lakhs.
The top recruiters in this placement season were HSBC Bank, Kotak AMC, E&Y, KPMG, EdCIL, DTDC, SafeXpress GMR, TCS, Cadila, DS Group, Edelweiss among others recruiters
IIM Bodh Gaya: Placement Profile
The IIM Bodh Gaya campus saw influx from major brands starring from E&Y, KPMG, HSBC Bank, VLCC, Kotak AMC, EdCIL, Cadila Pharmaceuticals, DS Group, Edelweiss, DTDC, SafeXpress GMR Group, TCS, Oyo, Nestaway, AGS Transact, SIS Prosegur, and Ogilvy & Mather among others.
Profiles were offered on the roles of FMCG Manufacturing, HealthCare, Logistics and BFSI to the talented pool of candidates. Candidates were extended roles on Project Management, Logistics and Operations, Marketing, Brand Management, Wealth Management, B2B Sales, Business Analyst, Relationship Management, Corporate Strategy among others profiles.
Overall it was a rewarding placement season considering that IIM Bodh Gaya is one of the new IIMs that has joined the league of other IIMs in the year 2015.
Do watch this video - MBA at IIMs: Preparation for Placements
Comparative Analysis with last year
Compared to the previous year, the MBA placement drive at IIM Bodh Gaya was less rewarding for the institute. Some of the key statistics are here:
This year the average salary of the PGP batch stood at Rs. 10.90 LPA from Rs.10.60 LPA last year
To add more, in 2019, the highest salary also went down to Rs.16 LPA from Rs.24 LPA last Year
Contrary to the falling statistics of the highest placement package, this year, the institute welcomes more recruiters this year than last year.
Also Read: CAT Exam: Effective Time Management tips to score high
About IIM Bodh Gaya
IIM Bodh Gaya is a premier MBA institute that was established in the year 2015 under the mentorship of IIM Calcutta. It is the 16th IIM that was set up by the 2014 Union budget of India. The institute grants admission to the PGP course to the interested and eligible candidates using the CAT Entrance Exam score.
Do not miss out on: Strategies of Top B-Schools to ensure 100% placements
You can read more about the MBA Institutes at the MBA section of jagranjosh.com. You can also subscribe to our newsletter to receive updates directly in your inbox.