About Maharashtra Board of Secondary Level Education
Maharashtra Board Secondary and Higher Secondary Education has been setup for for Class 9th, Class 10th and Class 11th and Class 12th of schools in the state. Know here all about Maharashtra Education Board secondary syllabus, pattern, scheme of examination, subjects etc.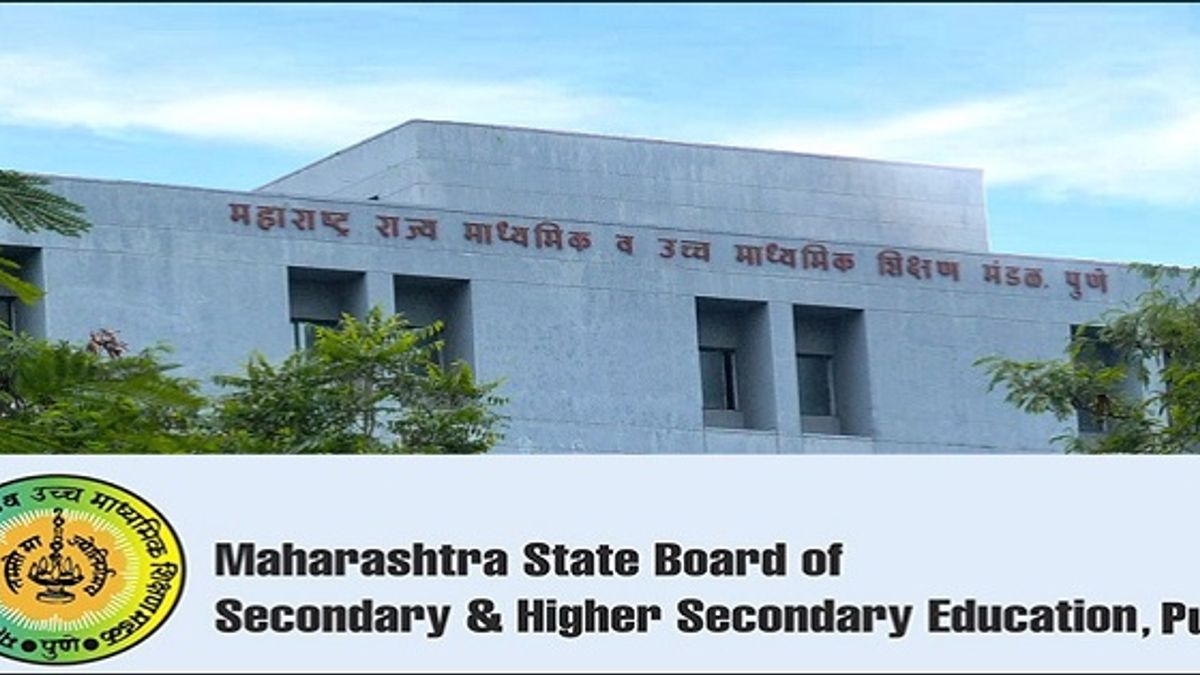 Maharashtra Board Secondary Education
Maharashtra State Board of SSC and HSC Education, Pune is an autonomous education board recognised under the provisions of Maharashtra Secondary and Higher Secondary Education Boards Act in 1965. The Maharashtra Education Board conducts SSC Examinations i.e. Class 9th and Class 10th board for 21000 secondary schools of Maharashtra state.
Features of Maharashtra State Board of Secondary & Higher Secondary Education (MSBSHSE):
The MSBSHSE has 9 Divisional Board that are located in Pune, Mumbai, Aurangabad, Nasik, Kolhapur, Amravati, Latur, Nagpur and Ratnagiri
The Board conducts Class 10th board examination twice a year i.e. in March-April and October -November
As many as 17 lakh students appear for SSC level of examinations conducted by Maharashtra state education board
Moreover, around six lakh students take supplementary examination for both HSC and SSC
As many as 21000 schools affiliated to MSBSHSE at secondary level
Maharashtra Board SSC Statistics–
Maharashtra Board SSC Subjects and Syllabus – The board has prescribed syllabus for secondary level education. The Maharashtra Board SSC syllabus is available Class 09th and Class 10th level. The syllabus of Maharashtra Board SSC mentions the topics to be studied by students during two years of secondary level education.
MSBSHSE has considered syllabuses of different states like Tamil Nadu, Jammu and Kashmir, Madhya Pradesh, Karnataka, Andhra Pradesh, and West Bengal for designing the syllabus of Secondary level
Moreover, the syllabuses of NCERT, CBSE and ICSE were also studied and then the board decided and prescribed the SSC syllabus.
The Maharashtra Board SSC syllabus comprises of subjects as under–
The subjects are as under –
Compulsory subjects – These are the main subjects that every student need to study at secondary level
Mathematics
Science
Social Science (History+ Civics+ Geography)
First language – Students need to study any one of the following subjects –
Marathi
Hindi
English
Urdu
Gujarati
Kannada
Tamil
Telugu
Malayalam
Sindhi
Bengali
Punjabi
Second language - Students need to study any one of the following subjects
Hindi
Hindi (Composite with Marathi or Sanskrit or Urdu)
Marathi
Marathi (Composite with Hindi)
Sanskrit (Composite with Hindi)
Urdu (Composite with Hindi)
English
Third language - Students need to study any one of the following subjects
Marathi
Hindi
English
Urdu
Gujarati
Kannada
Tamil
Telugu
Malayalam
Sindhi
Punjabi
Bengali
Sanskrit
Hebrew
Pali
Ardhamagadhi
Persian
Arabic
Avesta
Pahlavi
German
French
Scheme of subjects for MSBSHSE Secondary Education–
The scheme of Subjects for Secondary level of Maharashtra education board is –
6 Compulsory subjects
One optional subject
Medium of Instructions for MSBSHSE for Secondary level education –
The 21000 secondary schools affiliated to Maharashtra State Board of Secondary and Senior Secondary Education can adopt any of the following languages as medium of instructions for imparting education to students –
1. English
2. Marathi
3. Hindi
4. Gujarati
5. Urdu
6. Sindhi
7. Kannada
MSBSHSE Secondary Education Passing Marks –
Students need to pass in all six subjects selected from the compulsory group
They must have secured at least a Grade C in the optional subject
The candidate's failing to secure at least C Grade or minimum 35% marks in the optional subject will have to appear in the examinations again to secure the minimum qualifying marks
Grade Criteria for SSC level of Maharashtra Board of Education:
| | |
| --- | --- |
| Grade | Criteria or Passing Marks required |
| A | 60% and above marks |
| B | 45% to 59% marks |
| C | 35% to 44% marks |
| D | below 35% marks |