In this article, students of Class 7 can find NCERT Solutions for Chapter 9 of the English subject. Chapter 9 from the Poetry section of the Honeycomb textbook is a poem on a harmless garden snake. The NCERT solutions have been provided after a detailed analysis of the marking scheme of CBSE by the English subject expert. Class 7th students can study the answers provided here to score well in school as well as Class 7th annual exams.
NCERT Solutions for Class 7 English - Honeycomb Textbook (Poetry)- Chapter 9

Ques: Answer the following questions.
1. Pick out the line that suggests that the child is afraid of snakes.
2. Which line shows a complete change of the child's attitude towards snakes? Read it aloud.
3. "But mother says that kind is good…" What is a mother referring to?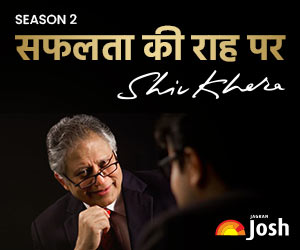 Answer: 1. "I saw a snake and ran away."
2. "I'll stand aside and watch him pass."
3. The mother is referring to the garden snake.
NCERT Solutions for Class 7 English: Honeycomb Textbook (Story) - All Chapters

Ques: Find the word that refers to the snake's movements in the grass.
Answer: Wiggle
Ques: There are four pairs of rhyming words in the poem. Say them aloud.
Answer: (a) Good, food
(b) Pass, grass
(c) Away, say
(d) Mistake, snake
Ques: A snake has no legs or feet, but it moves very fast. Can you guess how? Discuss in the group.
Answer: A snake has no legs or feet. It wiggles on the surface.
Ques: Can you recall the word used for a cobra's long sharp teeth? Where did you come across this word first?
Answer: A cobra's long teeth are called fangs. I first came across this word on National Geographic Channel.
Through these NCERT solutions, students of Class 7 can gain a detailed understanding of each chapter and the questions and answers at the end will allow them to review what they understood instantly. These solutions are prepared exclusively for the new academic session 2020-21 so students can start their preparations for the exams right from the beginning of the session. Students can easily prepare their school assignments with reliable solutions and complete their homework.
NCERT Book for Class 7 Science (PDF): Hindi & English