6 great mobile apps to earn extra pocket money in college
Want to earn a few extra bucks while in College? You can earn a little extra money to splurge on the things you want in college through these mobile apps.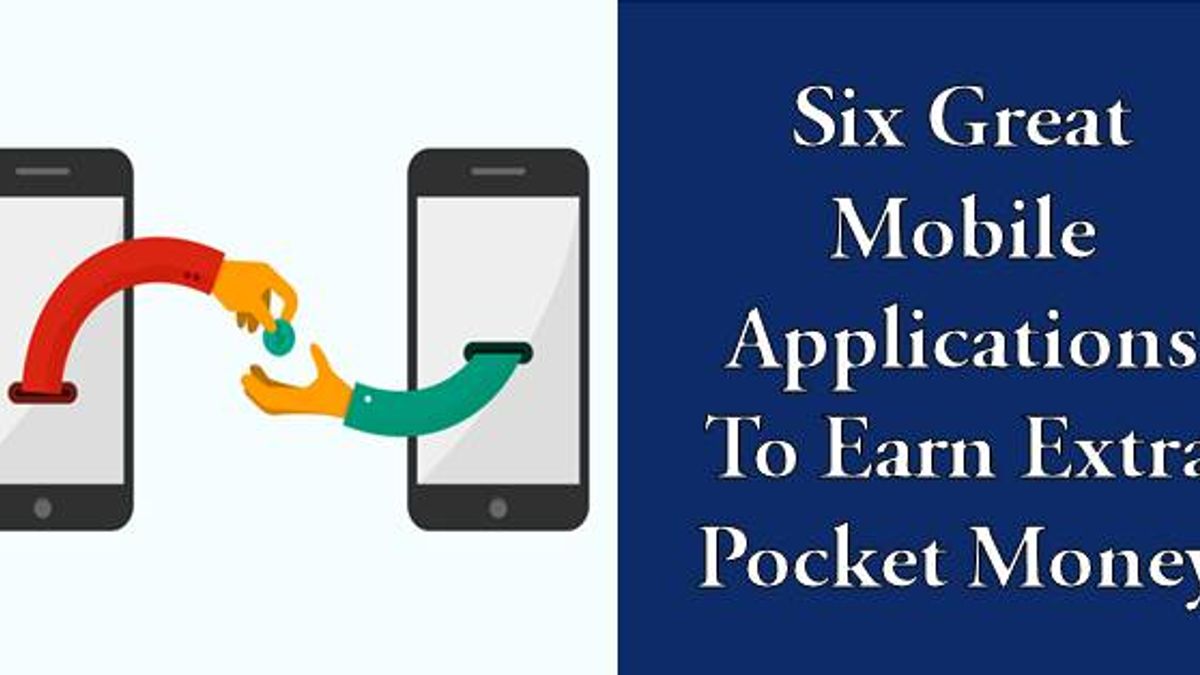 6 great mobile apps to earn extra pocket money in college
Are you a college student struggling to keep up with your fun lifestyle? If money management, budgeting and how to cut down your expenses are the things that constantly occupy your mind then, maybe you need an extra source of income to meet your expenses. So, how about looking for a means to earn some extra pocket money? And what if we tell you that you can easily find a job by downloading a few apps on your smartphone. And what's more is that you could minimize on the hassles like that of having to deal with difficult clients in most of the situations. Sounds great, right? So, here are a few mobile applications that can help you earn a few extra bucks quite easily.
UrbanClap
When it comes to getting services at home, UrbanClap is one of the largest online marketplace available in India. UrbanClap allows customers to hire local professionals from the area in a wide variety of fields including Yoga Trainer, Dietician, Salon Stylist, Fitness Trainer at Home, etc. Therefore, it has become a great platform for youngsters and college-goers who want to earn some extra pocket money by offering their services. For instance, if you are trained Salon Stylist or a Dietician, you can easily earn a few extra bucks by offering your services to the people around you. However, in order to offer your services through UrbanClap, you will have to complete the registration process, training and background verification as per the norms of the agency.
Cab Services Apps
The emergence of mobile app based cab services like OLA and UBER has opened new opportunities for youngsters to gain some extra pocket money. Anyone above the age of 18 and owns a car can easily be a driver at one of these cab services, as both these companies are aggregators. The best part is that you are paid per trip, meaning you take trips as per your convenience. Even if you make 2-3 trips a day and you are lucky enough to catch some long route rides then you can easily make a decent amount of money.
Notegen
If you have the habit of making notes during lectures, then Notegen is the perfect platform for you to make some extra money. The app allows for students to get varied information regarding their course and subjects. It provides them with a platform to get access to handwritten notes on varied course and subjects. You can upload notes on anything be it simple study notes or assignments or presentations and even for competitive exams Like CLAT, CAT, JEE and many others. The payment is made on a per download basis.
OLX
OLX is one of themost popular online selling platforms in the country today. You can sell or buy almost anything on this platform. For a student, it's a great platform to earn some extra money. You can easily sell your old books or things that you no longer have any use for on the mobile app and earn some extra bucks. All you have to do is upload the picture of the product and add an attractive caption, once prospective buyers start contacting you can easily finalize the best deal.
How can college students make extra pocket money using YouTube?

Canvera
Canvera is an online photography app that allows for photographers to make money for their photographs. It is also responsible for creating an ecosystem that allows amateur photographers across the country to find work and get paid for it. Budding photographers like photography students can also, upload their portfolios and showcase their work on Canvera.
Begin freelancing without experience for college students

BookChor
BookChor is an app that allows its users to buy old, second-hand and used books. They offer a wide genre of books that range from literature to textbooks for engineering, medical and many other academic fields. The website also allows the users to sell their books online on their website; which is a great option for college students as there are many books that they don't require after a particular semester. They can easily trade them here for some extra bucks.
Top money-saving apps for college students

Hope, these mobile apps will come in handy for you to earn some extra pocket money. If you liked this article please share it with your friends and peers groups. For more such articles please visit, www.jagranjosh.com/college. Alternatively, you can also get them directly in your inbox by submitting your email-id in the box below.