Teachers Day Drawing Ideas: Teachers are the guiding angels of our lives. After our parents, they are the ones to inculcate our minds with the right knowledge, beliefs, and values. They are the ones who teach us the difference between right and wrong, correct and incorrect, and guide us throughout our paths so that we end up becoming a successful person and a responsible citizen. Given the importance that teachers impart in the life of an individual, every year on the 5th of September India celebrates Teachers Day to acknowledge the efforts and hard work of teachers all around the world.
As famously quoted by Nelson Mandela, "Education is the most powerful weapon which you can use to change the world", Teachers are the driving force for building a world that is worth living in. But in the process of building future pillars of our nations, their voice often goes unheard and their presence takes a backseat. Thus, to revive their importance and to make them feel heard, a teachers' day celebration is a must.

On this occasion, schools across the country organize various activities for students to educate them on the paramount importance of teachers and their supreme role in society. These activities include essay competitions, speech competitions, drawing competitions, poem competitions, and many more. If you have taken part in a drawing competition or are looking for exclusive pieces of drawings to gift your teacher on this occasion of Guru Purnima, you have come to the right place. Find interesting drawing ideas for Teachers Day, below. These drawing ideas have been specifically picked from the thousands available online.
Teachers Day Drawing Ideas for Students
1. Poster Drawings- Students can make beautiful and simple posters on Teachers' Day. These posters should be colorful, attractive, and relevant to the Teachers Day theme. Students can either focus on showing the bond between a teacher and a student or reflect upon the importance of teachers in society.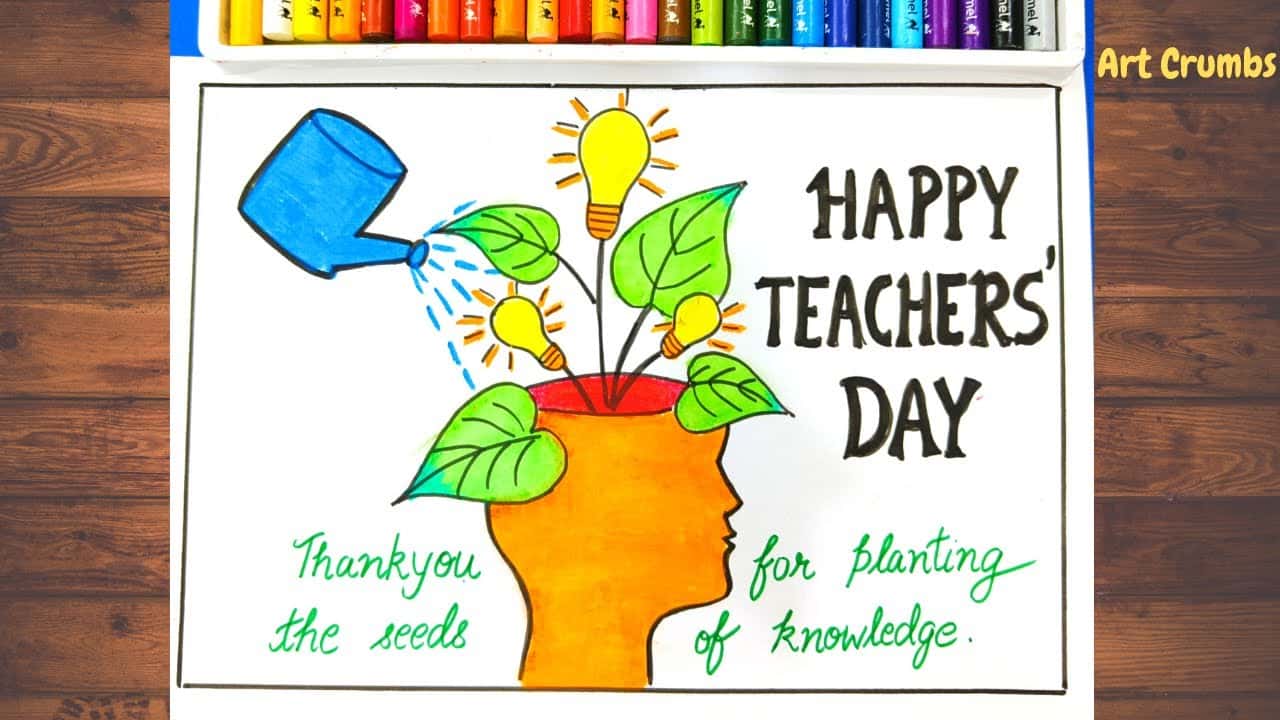 Source: YouTube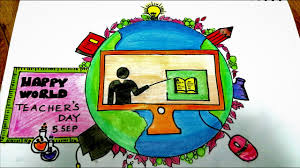 Source: YouTube
2. Card Drawings- The essence and emotional value of cards increase if they are embedded with beautiful and heart-touching drawings. If you are planning to gift a card to your teacher on Teachers Day, include a beautiful handmade drawing. The drawing could be a memory of you and your teacher or can show the relationship both of you have.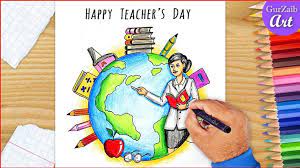 Source: Pinterest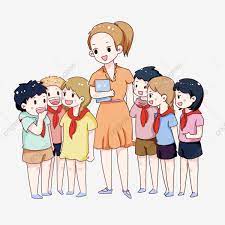 Source: Pinterest
3. Pencil Sketch- As we all know, pencil sketches are a beautiful reflection of the essence of your drawing. They are raw forms of drawings that focus entirely on the art and the essence of the picture. You can sketch your thoughts on teachers, the importance of teachers, the teachers' day celebration at your school, and much more.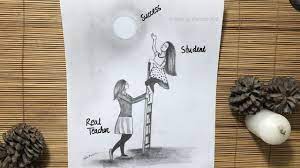 Source: YouTube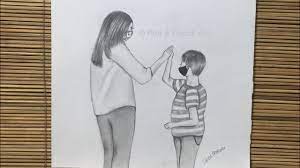 Source: Pinterest
4. Teacher's Sketch- Those students who are good at sketching can make a beautiful sketch of their favourite teacher and gift it to them as well. The sketch can be put on the notice board, staff room, or classroom.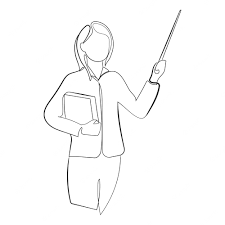 Source: Freepik
The drawing shown here is just an example. Students have to sketch their own teachers.
5. Oil Pastel Drawing- Students can make their drawings attractive by using oil pastels. This enhances your overall picture and might get you the drawing competition certificate.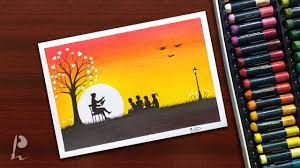 Source: YouTube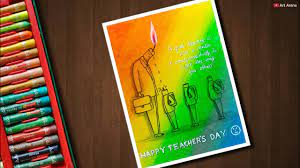 Source: YouTube
6. Hidden message-based drawing- A drawing or piece of art that reflects upon a message is always a win-win work. If your drawing possesses a hidden message and is able to build that connection with the viewer, then your art is worth some value. Students can make drawings that have a hidden message for teachers, be it about their hard work, their importance, their love language, or anything else. This will not only get you the certificate but will also help you develop an emotional connection with your teacher.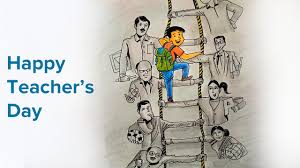 Source: YouTube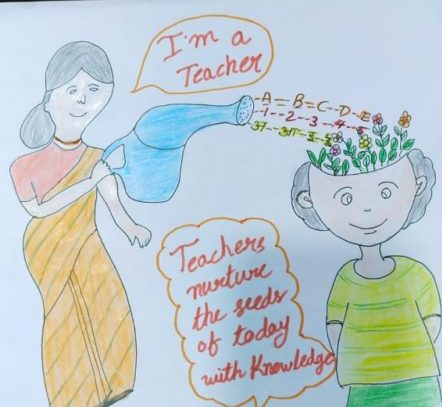 Source: Curious Times
7. Banner Ideas- Though banners are somewhat similar to posters, the former should be more attractive and eye-catching. Within the first glimpse of a viewer, your banner should grab that attention. Thus, if you are taking part in a drawing competition, do not forget to make a banner that is eye-catching and attractive to the core. Again, banners with a message work wonders.
Source: Pinterest
Source: Freepik
These Teachers Day drawing Ideas are not just for impressing your teachers. They are a source of letting out how and what you feel about your teachers. Since the bond between a teacher and a student is attached with some restrictions, we don't often find the occasion to respect that bond and show affection towards each other. Guru Purnima or Shikshak Divas is one such occasion where students have the liberty to appreciate teachers and adore them with all the respect and love they have. Students are free to use any of these ideas and let their own creative juices flow into their drawings. These drawing ideas can act as inspirations and motivate you to build something completely new, on similar lines. Students who don't have sufficient time to give thought to it can use these drawing ideas to create beautiful pieces of art and gift them to their teachers. For competitions, students are advised to use these as inspirations and create something magnificently beautiful and heart-touching.
Also Read:
Teachers Day Speech in Hindi for Students