Tinder or Truly Madly? Which online dating app can help you find your soulmate?
With online dating apps being the fascination among the college students, it's time we found out which one deserves the crown of best online dating apps in India.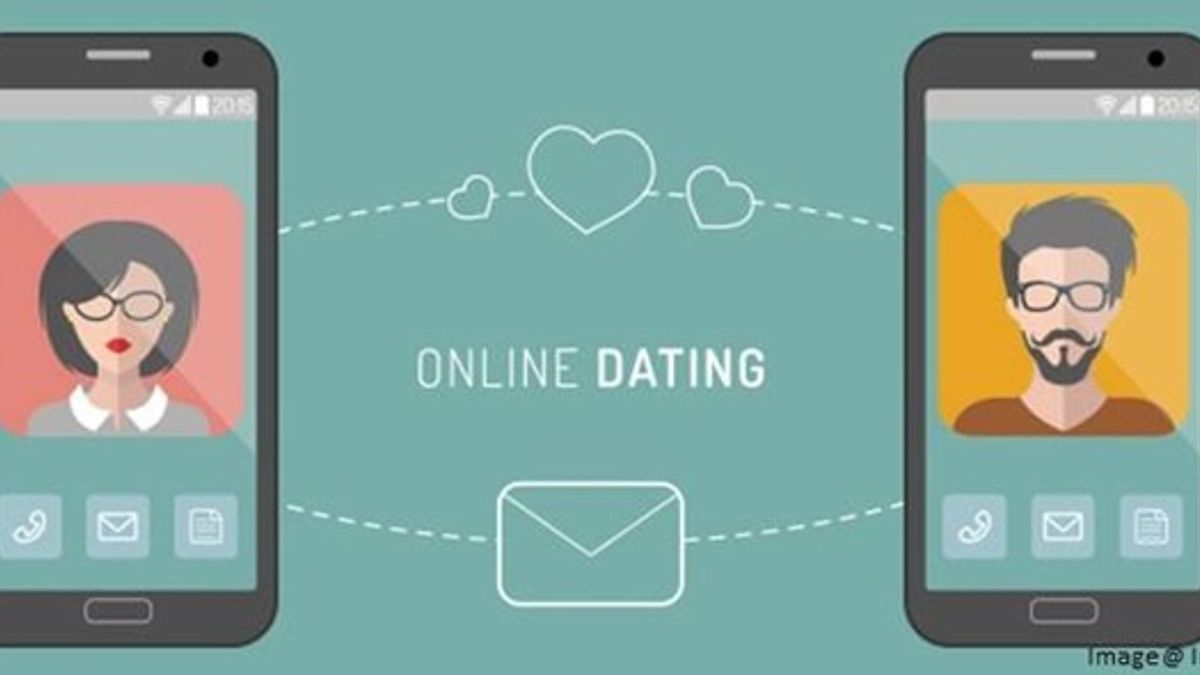 Tinder or Truly Madly?
Online Dating in India: A Trend or a Taboo
Online dating is one topic that has become a general topic of conversation on college campuses. Be it college students, professors or even parents; everyone is somehow talking about these latest trend in the world of love and romance. India is still considered to be the land of arranged marriages and casual dating that too with a complete stranger you met online, still remains a major barrier in the love life of college students.
Just like Game of Thrones, many people like online dating apps while many others dislike but you will seldom meet someone who doesn't hold an opinion on it. Many have termed them to be a passing trend;while others have taken up the opportunity to explore the world of online dating through mobile apps like Tinder and TrulyMadly. Even many Indian start-ups have caught on the trend; developing some indigenous versions of online dating apps in India.
Top Online Dating Apps in India
While some college students have chosen the old-school method of meeting their love interest, several people on college campuses in India can be found swiping left or right to find their next date. If you are one of those who is still linger in the limbo about online dating apps, you are not alone. There are many like you who are still wondering if online dating is the right way to meet their soulmate.
But, before you dive into the world of online dating, let's look at the top online dating apps that can help you find your next best friend or a partner for life.
Tinder
Who doesn't know about Tinder? For anyone familiar with the concept of online dating, Tinder is the first platform that comes to their mind. Like any social networking app to start dating on tinder you'd need to register yourself on the platform. Tinder uses Facebook verification process and can also be used to directly make a profile on the platform. It works on the simple concept of 'Swipe Right' or 'Swipe Left.' Once you are sorted with your registration process tinder starts showing you with the name, age, picture and a short bio of other users and you can swipe right for the people you like and left for the ones you are not interested in. Additionally, there is also an option of 'Superlike.'
The uniqueness of the platform lies in the varied options that the app offers to help personalise your dating experience. Like you can switch off the public discovery of your profile and continue only to chat with the people you have selected. The app also offers other settings like limiting the search area and age of users shown in your feed. And, if you are uncomfortable sharing your location publicly, tinder has a solution for that also. You can download tinder plus for that, however unlike tinder, tinder plus is not a free service. The app comes with different subscription packages and some unique benefits of its own. You can also un-match people mid-way in case you find you are no longer interested in talking to that person.
OkCupid
OkCupid is yet another very popular dating app both in India and worldwide. The reason behind it being this app has someone for anyone. Although the app basically works on a distance based search algorithm but it can make your dating experience very unique if you fill in your interests and hobbies in your profile summary. The apps asks you a varied variety of questions to have a better understanding of both your personality and your preferences for a good match. OkCupid offers its users one of the most elaborate search filter compared to its competitors. Unlike other popular platforms this app it finds you matches based on not only location, age, relationship status etc but also on factors like ethnicity, religion, drinks, income, job and even the person's diet preferences.
The app is a great platform especially for those looking for serious relationships and want to be sure of the person's interests before finalising on them. To some it may appear as if the app is asking for too much information but that is what helps them find the matches based on matching interests and preferences. Another unique feature is that OkCupid caters to an audience base of varied sexual orientations. They straight away ask for your sexual orientation along with your gender.
They also have a paid version called, 'A-List'that comes with some additional features like the option to viewing who visited your profile, more search filters, browsing people in incognito mode etc. One of the other good things about both the versions of OkCupid is that you can browse through numerous profiles without have to like or reject any particular profile to move forward to the next one.
TrulyMadly
Truly Madly is an indigenous version of dating apps and one of the most popular platforms of online dating in the country. The first and the foremost step to finding the right partner on this platform is to first create your profile. You can easily register with either your Facebook account or a Gmail email id. But be warned the verification process on truly madly is somewhat tedious. The app doesn't allow you to start dating unless you have a 30 percent verification score. But how to reach the required score? The process is simple for each step you are awarded points and each option or choice you make different score points are awarded. For example, if you register with yourFacebook profile you are straight away awarded the minimum required 30% verification score on the other hand registering with a Gmail Id you are only awarded with 10% verification score. Adding your phone number to the profile awards you with another 10% score points.
To protect the identity of its users from unwanted spamming, the app is designed in a manner that you can only see the names of the people you choose to select, rest all have xxx in the name section. There is also a 'trust score' system that allows you to rate the people you interact with. Another safety feature allows you to switch your profile visibility only to the people you choose to talk to. There are other interesting features unique to Truly Madly, such as a number of online games like 'Foodie Funda', 'Hocus Pocus,' 'Styletatic' etc have been introduced to make the process more fun. Various fun stickers make things easier to express as there as a lot expressions that you cannot really phrase in words.
Woo
Woo just like OkCupid allows you to browse through multiple profiles without having to reject or like a particular profile. In case you like a person you can click on the heart icon on the profile and message them to connect with them or simply move on to the next by swiping right. Woo urges it's users to ask questions to the potential matches before connecting with them. The users can pick question from the pre-customised list of questions or pop-up some of their own also. The app also allows for its users to upload a seven second recording for a voice message to be displayed on their profiles.
One of the issues with the app is that it requires you to register with your Facebook profile however your profile is visible to people you liked and chatted even after you unmatched them for one reason or the other. The app however doesn't compromise on the safety of its users especially girls as it displays on the initials and not the full names.
To conclude…
In summation, just like any other topic related to college students, even the trend of online dating comes with its own set of pros and cons. But no matter which side of the fence you sit, online dating apps have become a common thing on campuses in India and seems like they are here to stay. So, the best choice for you today would be to make an informed choice by knowing the best online dating apps in India. And once you decide to dive into the world of online dating, you can experiment different apps like Tinder and Woo; depending upon your preference.
Found this article to be interesting, please spread the word in your gang and be the one to introduce your BFFs to the world of online dating apps. You can also find other quirky articles about college life and every day struggles of college students, visit www.jagranjosh.com/college.