Tips to make your college journey easy
It is important to create happy and enriching memories in college. If you are clueless as to how you will make that happen, here's some help.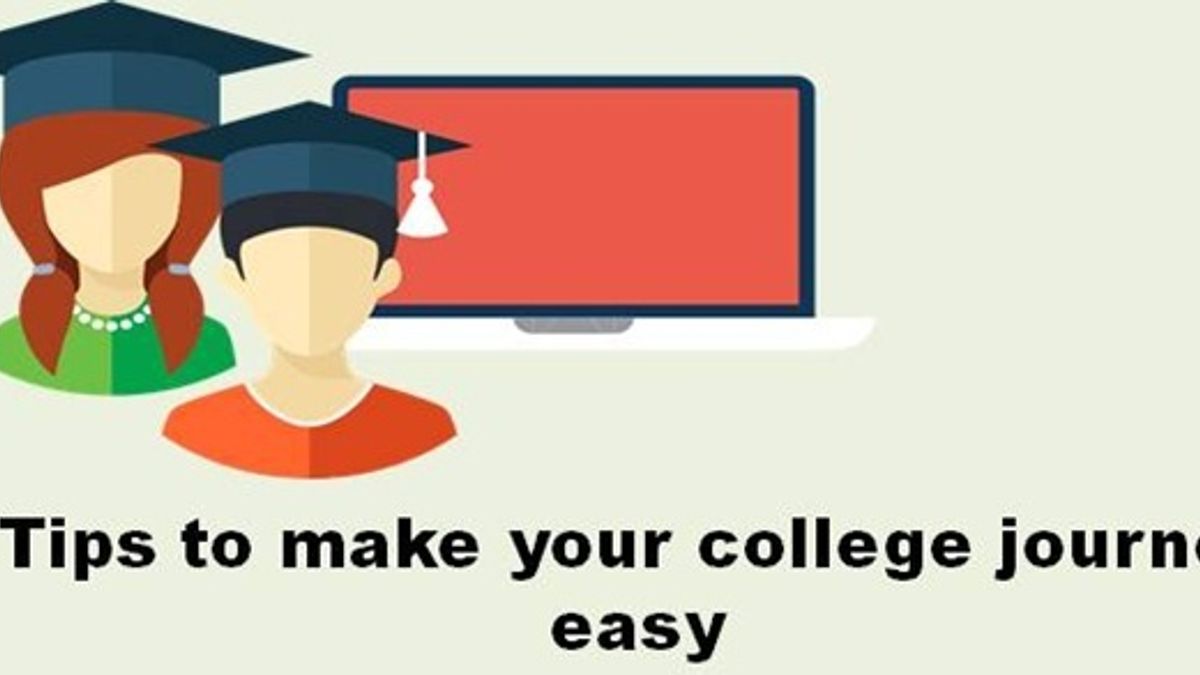 Tips to make your college journey easy
Introduction
Like any other phase in life, the time spent college will pass before you even know. Years from now, when you look back at your college life, you'd want to recollect happy and enriching memories. The first step towards making this possible is creating happy and enriching memories. If you are clueless as to how you will make that happen, here's some help:
1. Meet new people
If you have taken admission into a big university or a college, it is natural to feel overwhelmed, especially if you are from a smaller town. However, you should try your level best to not let that feeling keep you from making new friends. This is your time to meet new, interesting people from varied backgrounds. Attend the freshers party as these are great places to meet people who haven't yet found their 'kind of people' yet. Try building a network by being proactive and enthusiastic about meeting new people. Clubs and societies are another good way of making and maintaining contacts because that's the place where you will be surrounded by people who have similar interests like you do. Clubs, interest societies, sports teams, and academic groups all offer opportunities to get to know like-minded people.
2. Find your calling
College and studies will not feel like a burden if you consider everything as an opportunity to realize your passion. With comparatively lesser to lose, you can try out new things. Explore the many opportunities you have at your disposal. If you've always wanted to act, join the theatre society or an improv group. If dancing is something which has always excited you, you can take a class. Tell yourself that you won't be an expert in everything you try out, and that's okay! Good thing about college is that you have more scope to fail because there are ten other people struggling just like you and hence won't be judging you for the situation you are in.
3. Live within a budget

For many students managing money is a major new challenge. A budget does not mean you are poor, it simply means spending what you have on what you need. That said, many students are on limited budgets. Some techniques for learning to manage your money include:

Learn to live cheaply. You can buy hip clothing in places like Sarojini Nagar, buy groceries using coupons or shop in cheaper neighborhood markets, put collections on hold and do many other many things to reduce your cost of living.
Learn to cook. By cooking your own foods it is possible to eat sensible, delicious food, but spend very little money.
Apply for scholarships which can cut down your tuition fee by a considerable amount.
Get a part-time job to supplement your income.
4. Embracing failure
Coming in terms with failure is one of the essential parts of becoming a college student. You have to accept that things won't always work out the way you want them to and won't be good at everything you try. Learn to look at everything as a learning experience which will enable you to not make the same mistake twice. You will grow as a person if you see things with this approach. College is not the time to be perfect, it is the time to be experimental. Try to get rid of your perfectionalist tendencies even if you believe that they're a sign of ambition or a strong work ethic, perfectionism can actually hold you back from success and happiness. Perfectionism can stem from the fear of appearing weak or vulnerable. It holds you to unrealistic standards and asks you to interpret anything other than perfection as "failure." It can even lead to procrastination because you're so terrified of not doing a perfect job. Nobody is perfect. Not Lady Gaga, George Takei, or Neil DeGrasse Tyson. And you aren't either, and that's okay.
Reframe challenges and setbacks as learning experiences. If you try out for a sports team and don't get picked, don't assume it's because you're a failure. Ask the coach if s/he can offer some feedback for you so you know where to develop your skills. You can learn from any experience, no matter how unpleasant.
Conclusion
College does not have to be a painful experience for you to learn from it. With the steps mentioned above, you can not only have a good experience at college but also become a better human being than you already are.