World Cup 2019: Become the next MS Dhoni by following his success mantras
What is the reason behind MS Dhoni's phenomenal success rate in his cricketing career until now? From his amazing stumping skills to his unorthodox way of hitting sixes, he simply does everything with perfection. The rare combination of a few things makes this man special. Let's try to figure out more about Dhoni's key success mantras.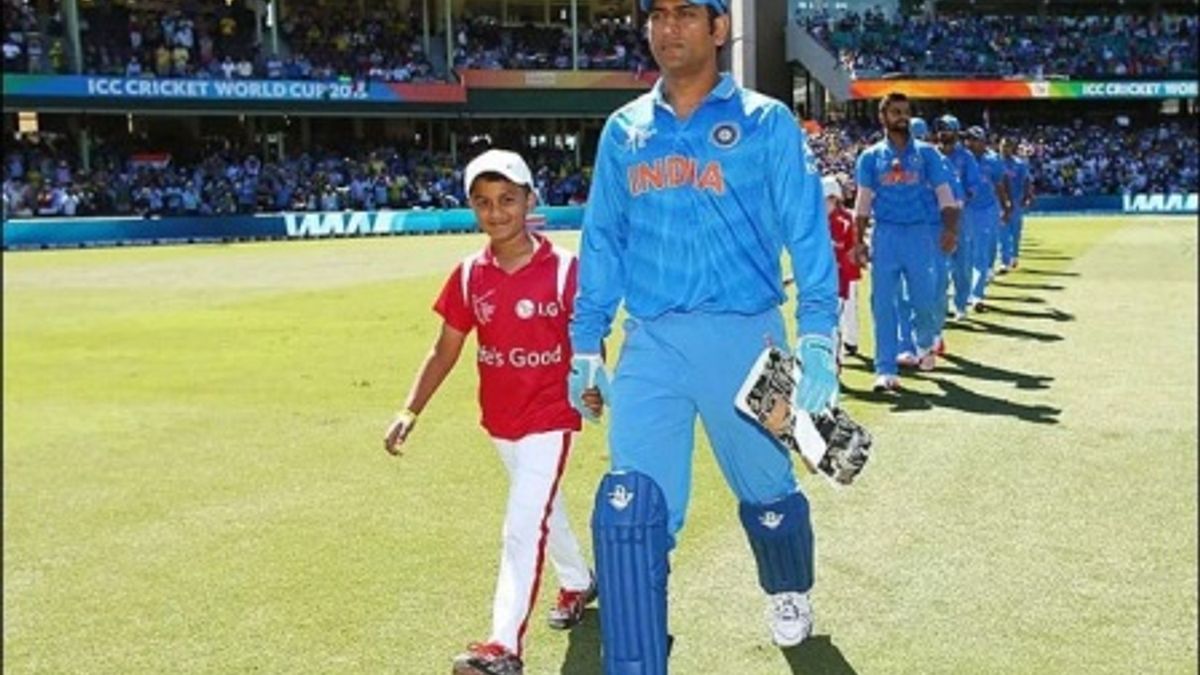 World Cup 2019: Become the next MS Dhoni by following his success mantras
MS Dhoni has become a synonym of cricket in the last 10 years. From his ever-cool character on the field to his unique ways of turning a match single-handedly, Dhoni can do whatever it takes to win a match for India. He is also known for his entertaining nature and his behind the stumps talks that are simply humorous. Recently, Dhoni was in the news for setting the field of Bangladeshi team in the warm up world cup match 2019. Importantly Dhoni will be remembered forever for some of his actions like backhand throw runout, sharp stumping, helicopter short and giving the last over to Jginder Sharma in 2007 IIC World T20 Final. In a nutshell, he is man who understands the game of cricket very well and has the ability to turn the game with his decision-making skills.
Image source: youtube
The Dhoni show is still on as Yesterday when Indian team was in a spot of bother against Bangladesh in the ICC World Cup 2019 warm up match, he came to the rescue by scoring 78 balls 113 runs, finally leading India to glorious victory.
Dhoni is no superman and is a normal human being like all of us, so, what makes him so different and successful? Here are some of the key skills of MS Dhoni that makes him special and every student must follow these skills to march ahead in life:
This is first and foremost skill that makes Dhoni special is his cool and composed temperament. You may hardly seen MS Dhoni getting angry or losing temper even when his team members do mistakes on the cricket field. Being calm at any situation makes a person more mature and gives me the space to think in a constructive way. This is the first skill of Dhoni students preparing for competitive exams must learn. As students and competitive exams aspirants, you must always stay cool no matter what the situation demands as this will help you to take the life decisions in the positive way.
Want to learn how to stay and cool at any situation? Read this Book Now
You must have noticed that Dhoni never flaunts his skill and hardly glorifies his successful career. This skill is known as handling success. Therefore, you must not get overexcited if you get good results in an exam, rather you must take that positively and proceed to the next level without getting lost in the celebration. Handling success is an important skill as this will save you from wasting time and effort in the acts of past for the sake of a constructive future.
Try to build a simple yet effective character by reading this book
Remember the famous helicopter shot or the backhand throw from behind the stumps to run out a batsman or giving the crucial last over to Joginder Sharma in the final match of 2007 ICC T20 Cup that Indian won. These are known as out-of-the-box thinking and innovation. When nothing works out, you need to change your thinking and use some tricks to get the job done. This is known as smart thinking. You can learn from this style of MS Dhoni while preparing for competitive exams and make some changes in your study plan to get success.
If you Read this Book you will be able to think differently
This is one of the major and important skills that MS Dhoni possesses. No matter how easy or tough a game may look, Dhoni tries to stay in the pitch until the game gets over. This is the quality of a match winner. As a student, you must not leave a job half done as this will give no result at all. Whenever you sit to study for an exam, make sure to finish it completely. Become a finisher like MS Dhoni!
Want to learn how to study with full concentration and become a finisher like Dhoni?
For more such interesting stories, stay connected to jagranjosh.com