Why Indian Girls refrain from using dating apps?
Is the trend of online dating really on the rise and why are the girls refraining from making a profile on these platform? Read on to find out.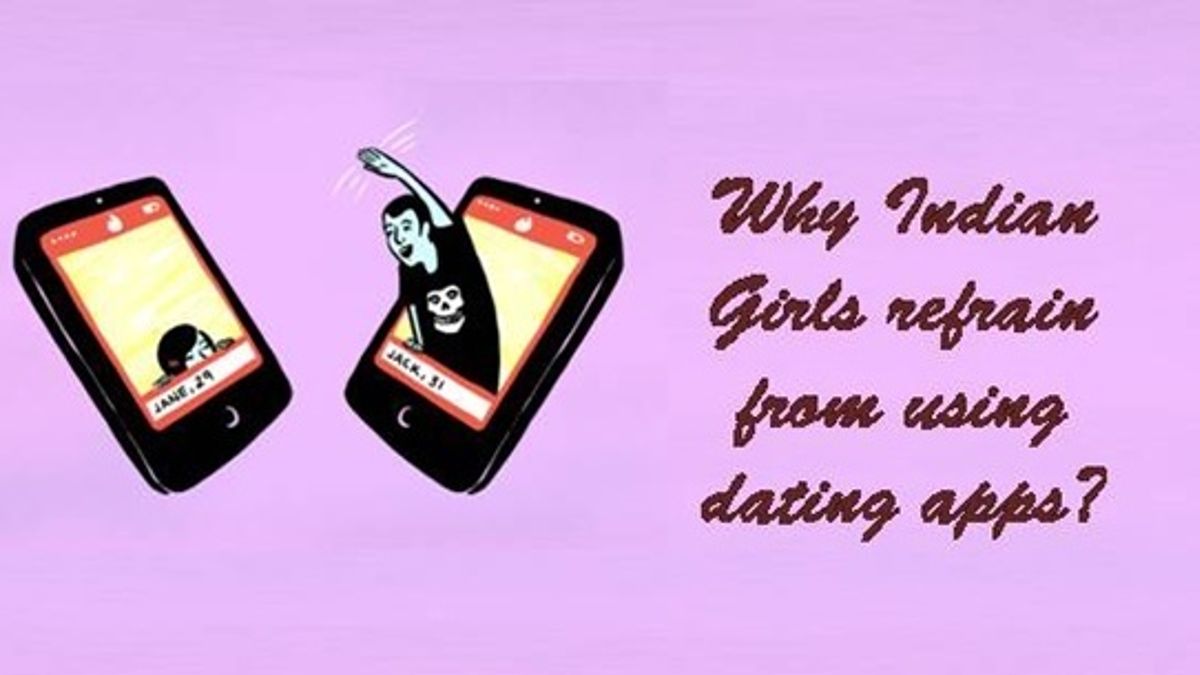 Why Indian Girls refrain from using dating apps?
Gone are the days when college romance use to bloom over coffee dates and canteen hangouts. In today's smartphone driven world, college students are rapidly adapting the concept for online dating globally. Specifically talking about India, with the advent of several online dating apps like Tinder, online dating has caught on with the college going youngsters.
However, when it comes to gender parity on the online dating apps, the sex ratio is quite skewed in the Indian context. College going girls have not really warmed up to online dating apps and the prospect of meeting strangers for a romantic date. India after all, is considered to be a land of arranged marriages and causal dating is looked down upon as a taboo.
But, is it just that, or are there some specific reasons that are keeping college going young girls away from the online dating apps. Let's try to find out what is keeping Indian college girls away from online dating apps like Tinder and TrulyMadly.
Social Taboo
Just like cricket, online dating is also one topic that youngsters can't ignore. You will hardly come across any person or even college student who doesn't have an opinion on the concept of online dating. But apart from a handful of youngsters most of the people have a negative image of these platforms in their minds. India as a market is still opening to concept of casual dating. And the common image that people have of these apps in their mind is that of a quick way for a hook-up or a one-night stand. Going by Indian values and social standards, these things are looked down upon. Given such prejudices that come with having an account on online dating apps it doesn't come as a surprise that young college going girls would want to stay away from these apps.
The Creep factor:
Let's admit it, many boys that you can find on online dating apps like Tinder or Woo are creeps. This is another reason that keeps girls away from Tinder and other apps. Add to that, there is a lot of uncertainty about the genuinity of the profiles of boys on these platforms. There is also a fear factor of going out with a guy that you have never met before. Chatting with a person online is fine but things take a very different turn when you actually meet in person. Although a lot of platforms have taken various measures to eradicate this problem but still there is a taboo that remains with having a presence on these platforms.
Tinder or Truly Madly? Which online dating app can help you find your soulmate?
Fear of being judged
The social taboo is one thing. But what troubles people the most is the fear of being judged. There a lot of prejudices that come with having a profile on such platforms even among college students. But the issue is lot more bigger for girls for having a presence on these platforms raises a finger on their character. It portrays them in a negative light. Moreover, even the people with a presence on these apps never admit having them whether it be girls or boys.
Youngsters beware! Using Tinder may lead to lower self-esteem
Fear of being stalked
Due to the great dearth of women on these apps a lot boys swipe right for almost every girl that is even slightly appealing to them. Hence, woman hardly ever face rejection when it comes to online dating. But the situation is not the same for boys. A lot of girls have been seen complaining that the boys whom they unmatched or rejected after chatting a few times or after a few meetings often turn to stalkers.
In Summation
Online dating apps is a trend that is on the rise in India and will continue to rise in the next few years, as college students from smaller cities and towns take up the trend. However, if these apps really want to be successful in India, they will have to tailor their services better and market their products that overcome the social prejudices and taboos that exist in the Indian society. Until that happens, gender parity on online dating apps will always remain and issue and girls would continue to ignore these apps, despite being interesting in trying them out or experimenting with them.