Youngsters beware! Using Tinder may lead to lower self-esteem
Are you on tinder, trying to find your next date? Here's something important that college students must read first before swiping right or left on the online dating apps in India.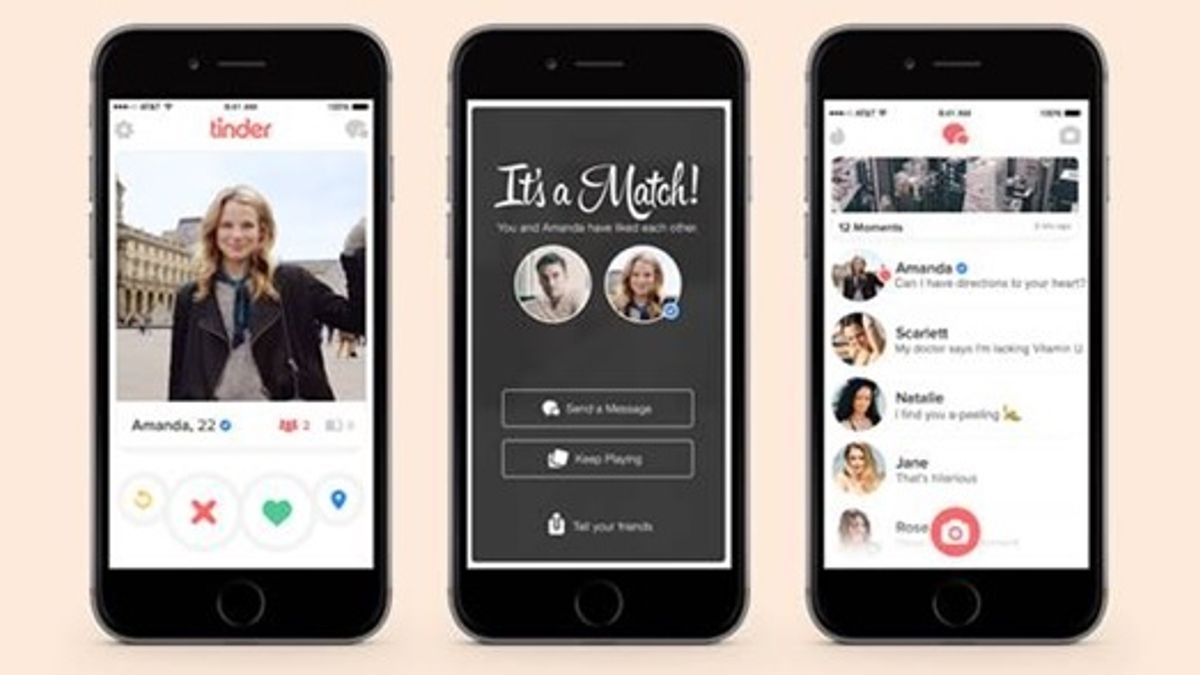 Youngsters beware! Using Tinder may lead to lower self-esteem
Online dating apps have been a huge rage on college campuses all over the world and India is no exception to this latest fascination. The idea of being able to meet thousands of like-minded people through a mobile application seems to be very fascinating to most of the college goers. Therefore, it doesn't come across as a surprise that online dating apps like Tinder have also made their presence felt on Indian college campuses. However, in the short-span that they have been around, psychologists have caught up on a new trend among the users of online dating apps like Tinder.
The latest study by on a group of college-goers has suggested that Tinder-users might have lower self-esteem as compared to the ones that are not using online dating app. The results of the study has been alarming, especially for online dating app users in India – which is still considered to be the land of arranged marriages. So, if you are also one of the millions of Tinder or online dating app users in India, there is something you seriously need to know and understand. Let's dive in and find out what does the new research say about online dating apps and negative self-image of youngsters using them.
Judgement by others
The primary reason behind the lowered self-esteem and the general negative perception about self mong the college students using online dating apps are the very premise of judgement on the basis of which these apps work. Online dating apps like Tinder or TrulyMadly primarily work on the sole criteria of selection of partner on the basis of their photographs and at times a small profile description or bio that is provided at the end of this. Using such limited information about the other person, youngsters, especially college students are expected to choose their date. This kind of judgement based selection surely imbibes a fear among the tinder users who overtly depend upon their appearances to get the attention of others.
Top online dating apps for college students
Personal Insecurities
Next comes, personal insecurities. Everyone is born with a particular set of personal insecurities and using online dating apps only makes them worse. For instance, a youngster who is not really proud of the way they look might aggravate their insecurity regarding physical looks after a few folks start swiping left on their profile. Even if you find the right match for your date, if it doesn't materialize into something real that you were looking for (be it a crush, fling or a one-night stand) you might start blaming yourself for it leading to more negatively about your self-image.
Unhappiness with Appearance
The researchers found Tinder users were less satisfied with their physical appearance and body in general. They felt more shame about their body and were more likely to compare their appearance to others, when compared with non-users of Tinder or other online dating apps. This unhappiness about their physical appearance lowers the self-esteem of the online dating app users and builds a negative mind-set about them and their body. The problem is so grave that many psychologists have termed usage of online dating apps as comparable to body shaming that happens in real life.
Lesser talked about advantages of one sided love affair
Only Physical Attributes Matter
Another alarming trend that has caught on among the youngsters and college-goers is the over-valuation of physical attributes of a persona. Online dating apps such as Tinder and Woo work primarily upon images and flowery biographical description of the user. This essentially reinforces the idea that physical appearance of the person is the ultimate litmus test for being attractive to others. Therefore, college students often resort to using editing softwares or finding camera angles to portray themselves in the best light ignoring their real personality. Many psychologists note that relationships, especially among college-goers which start primarily due to physical attraction are often not healthy and do not last longer. Once you go through a few bad experiences, you start to developing negative self-image and blaming yourself for not being good enough to be liked by others.
How can you turn your breakup into a positive experience?
Self-Objectification
Online dating apps work on the simple principle of putting yourself out there to be judged by others, even strangers who have absolutely no clue about your past or present. In order to be liked by others or to seek companionship from fellow tinder users, you often end to market and self-promote yourself. Such self-promotion over the period of time ends up into self-objectification of yourself. You basically treat yourself as an object, wrapping yourself in the best of the clothes or make-up in order to be attractive to others. Such self-objectification often leads to people leaving their real personalities and self-image far behind. The worse comes when such artificially created self-image does not receive validation (in the form of right swipes), one often starts to feel like a product that has been rejected by consumers in the market.
In summation…
Online dating apps like Tinder started their journey as a tool to help connect people more easily and in an convenient fashion. Meeting new people and getting to know them was the primary premise on which these apps were able to achieve their initial success. But when the recent trends that have been noticed by the psychologists among the users of online dating apps has unravelled a plethora of side-effects that can be detrimental to the self-confidence, self-image and self-esteem of the users.
9 things you need to know about college romance
Usage of Tinder and other online dating apps in India is very much limited to metro cities or few others that have adopted the new cosmopolitan culture. But going by the impact they have had in the western world, their impact needs on Indian college campuses and among young Indians needs to be evaluated very closely. If not monitored, it can lead to a generation of youngsters that are unhappy, unsatisfied and unable to build real meaningful relationships in their life.
Found this article to be useful, please share it among your friend and classmates to spread the word about the side-effects of Tinder and other online dating apps. To read more articles about college relationship advice, you can visit www.jagranjosh.com/college.