Working Women Mantras: Kitchen tools for an easy work day
Here is a list of kitchen accessories and tools for Working Women under INR 400 that can help them glide through their work day in easy manner! Grab these kitchen tools to enjoy a hassle free work day!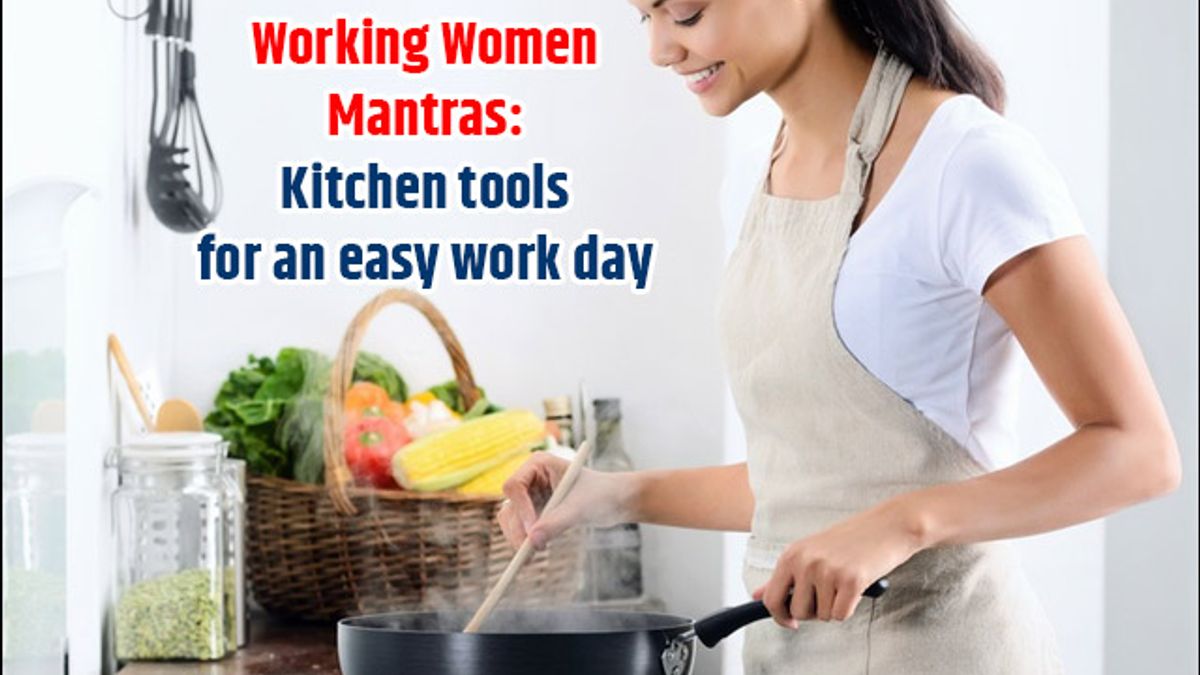 Working Women Mantras Kitchen tools for an easy work day
For a women, kitchen is that room of the house where is she occupied maximum hours of the day, when at home. Be it in the morning, or at night, kitchen eats up the majority of time and leaves you fatigued and still a lot remains pending for another day. This story is endless and there are innumerable tasks that a woman juggles with to keep her kitchen sane for the family members.
While the working women face time crunch in managing the household chores, it is these modern day kitchen tools that can assist you by becoming your second hand on the work station. If you are one of those who see time slipping from your hands in managing the kitchen chores effectively, do buy these kitchen tools at attractive prices and enjoy a hassle free work day.
Chopping the vegetables in kitchen is one task that is most tedious one. It is the pre-cooking preparations which consumes the largest part especially when it's getting late for work. As a result, you prefer buying an unhealthy, oily meal because reaching late to work is no option.
Get over with this hassle in the morning and buy an Amazon Brand - Solimo Large Vegetable Chopper that has 3 Blades for fine chopping of veggies. The blue shade of this chopper adds chic look to your tidy kitchen.
Hurry, and grab the chopper @ just Rs. 275
Cooking spoons are one of the best tools when it comes to serving, frying, turning and skimming food items. You must keep the best quality tools in your drawer, because the quality of the metal will affect the health when you serve the food. This set of 4 cooking spoons pieces by Amazon Brand - Solimo guarantees a premium quality stainless steel for all your cooking needs.
Get this deal at just Rs. 399/- here
It is said that the edges of the knife defines the time it takes to cook the food. When you have the right knife in your hand for chores such as chopping, spreading butter, shaving the peels, it feels great to work quickly. Get a complete set of knives that have triple-rivet POM handles that ensures a comfortable, secure grip along with a Pine wood block organiser for your modular kitchen.
Buy the Stainless-Steel Blades @ Rs. 1999
A detachable scissor is an interesting kitchen tool that you must add to your bouquet of kitchen accessories. This quirky scissor will not only help you in cutting the kitchen stuff but can also be used for scaling fish, peeling vegetables, and opening bottle caps. The ergonomic non-slip grip is designed for a safe use. The Amazon Basics scissor is a quality assurance that will keep the scissor from rust and breakage.
Purchase these kitchen tools today to avoid early morning hassles and save time in the kitchen chores. These tools are a life saviour when you are running late for work but want to prepare homemade meal without much ado.
For more such articles on shopping tips, stay connected with jagranjosh.com to know the best shopping deals this season!