Mayawati permanently cuts ties with Akhilesh Yadav's SP
BSP Chief Mayawati announces her break up with Akhilesh Yadav's SP permanent, says will fight all elections alone.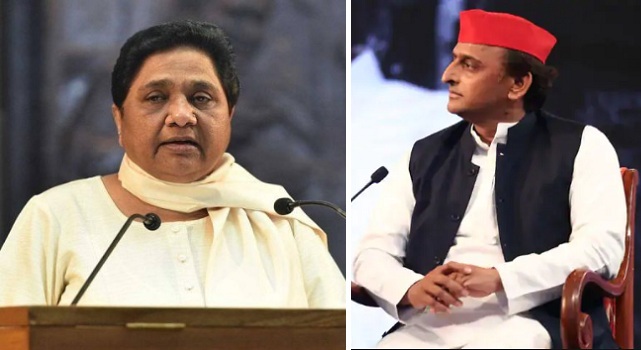 Mayawati permanently cuts ties with Akhilesh Yadav's SP
BSP Chief Mayawati has permanently called off her party's alliance with Akhilesh Yadav's SP. Mayawati tweeted saying that in the interest of the party and movement, the Bahujan Samaj Party (BSP) will now contest all the elections going forward alone on its own.
The announcement comes few weeks after Mayawati's press conference on June 4, in which she had announced the breakup of BSP-SP alliance. However, the BSP Chief had then stated that the 'break-up' is not permanent.
The current announcement, made by Mayawati in a string of tweets, has finalized the breakup between the two regional parties. The BSP chief shut down all possibilities of a future alliance, stating that the BSP would fight all elections, big or small, on its own. The BSP Chief also questioned the Samajwadi Party's conduct after the Lok Sabha general elections and said that it had forced her to review their alliance, as she felt they would never be able to defeat the BJP by going forward in the same way.
Mayawati's tweet:
Background
The two regional parties, SP and BSP, had buried their age-old conflict to come together to form an alliance for Lok Sabha Elections 2019. The pre-poll alliance of the two parties was considered formidable and was thought to pose a big threat to the BJP in Uttar Pradesh.
However, the alliance failed miserably and the BJP was able to win 62 out of the state's 80 Lok Sabha seats.
Mayawati calls off BSP-SP alliance in by-poll elections: 10 important points from Mayawati presser