Current Affairs in Short: 02 November 2019
Rajinikanth is going to get a big honour 'Icon of Golden Jubilee' at the 50th International Film Festival of India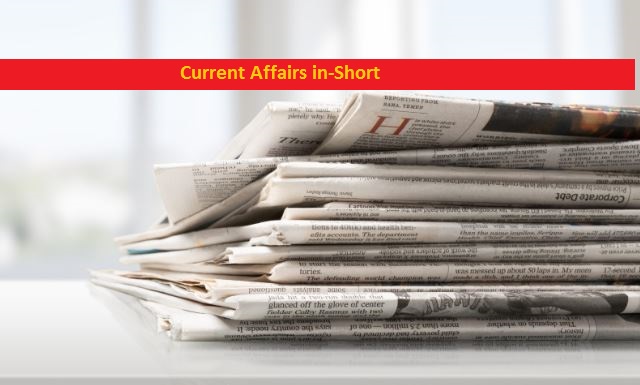 Current Affairs inshort
Rajinikanth to get Special Icon award at IFFI
• Rajinikanth is going to get a big honour 'Icon of Golden Jubilee' at the 50th International Film Festival of India to be held in Goa.
• Rajinikanth will be awarded this award for his outstanding contribution to cinema.
• Information and Broadcasting Minister Prakash Javadekar announced information about this honour to Rajinikanth. Every year awards are given to the different people for their special contribution to the film world in this film festival.
Employees can now generate UAN online
• Employees' Provident Fund Organization (EPFO) has launched a new feature that allows workers to generate universal Provident Fund account number on-line.
• EPFO has developed a new internet-based system for employees of the formal sector to get registered on its digital platform.
• On the occasion of 67th Foundation Day, a Digi-Locker system has also launched. About over 65 lakh EPFO pensioners will be benefitted with this service.
University of Birmingham gets Guru Nanak Chair
• Hardeep Singh Puri, Union Minister for Housing and Urban Affairs, has inaugurated a new Guru Nanak Chair at the University of Birmingham.
• This chair will enable research around the teachings of the founder of the Sikh religion.
• He delivered a lecture on the Contemporary Relevance of Guru Nanak's Teachings and launched a chair to mark the 550th Birth Anniversary of Guru Nanak.
Also Read | 5G in China: Know about its speed and other benefits
Jammu and Kashmir High Court bar association on indefinite strike
• The bar association went on an indefinite strike to protest against the decision to divest the judicial courts of its powers to register various documents vest the same with the revenue department.
• This decision was taken in a meeting called under the chairmanship of Abhinav Sharma, head of the Jammu and Kashmir Bar Association.
• Announcing the strike, bar association warned the government that this movement would continue till the demands were met.
Chandrayaan-2 Orbiter Payload Detects Argon-40
• Chandrayaan-2 Orbiter payload Chandra's Atmospheric Composition Explorer-2 (CHACE-2) has detected Argon-40.
• Argon-40 is an isotope of the noble gas Argon and an important constituent of the lunar exosphere.
• ISRO said in a statement that Argon-40 originates from the radioactive disintegration of Potassium-40 which has a half-life of 1.2 X 109 years.
Also Read | Current Affairs in Short: 01 November 2019
Also Read | What is UCCN: Mumbai and Hyderabad recently joins the list