Current Affairs in Short: 03 December 2019
The 'Surya Kiran' military exercise between India and Nepal has started on December 03. It will conclude on 16 December 2019.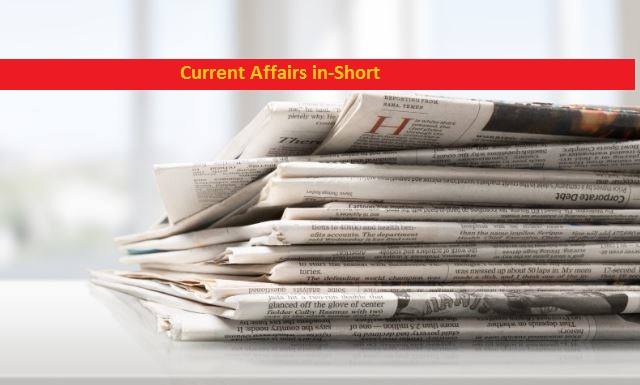 Current Affairs inshorts
Joint Military Exercise 'Surya Kiran' Begins
• The 'Surya Kiran' military exercise between India and Nepal has started on December 03. It will conclude on 16 December 2019.
• This year about 300 soldiers from the armies of India and Nepal will participate in the 'Surya Kiran' exercise.
• The armies of both countries will share counter-insurgency strategies with each other. In addition, both armies will also work together on humanitarian aid missions.
Mobile calls, internet charges become 50% costlier
• Mobile calls and the Internet will now become 50 percent costlier in the country. Private telecom operators Bharti Airtel, Vodafone Idea and Jio have announced new plans.
• The new rates of Airtel and Vodafone-Idea will be effective from 3 December, while the new rates of Jio will become effective from 6 December.
• It can also affect the commencement of 5G services in India as companies have asked the government to reduce the spectrum rates.
Prithviraj Singh becomes President of Mauritius
• The members of Mauritius Parliament have selected Prithviraj Singh Rupan as the President of Mauritius. It is mostly a formal post in the country.
• Earlier, Rupan was the Art and Culture Minister of Mauritius. He is an advocate by profession and selected in National Assembly for the first time in 2000.
• The Prime Minister is the head of the government and keeps the most political powers while the President is the head of the state but considered as the guardian of the Constitution.
Also Read | Ballon d'or 2019: Lionel Messi wins the title for record sixth time
Australia rolls out mobile phone detection cameras
• Australia has rolled out the 'world's first mobile phone detection cameras to prevent road accidents caused by mobile phones.
• The government estimates that about 158 people died due to the use of mobile phones in New South Wales while driving during the period of 2012-2018.
• This camera is based on artificial intelligence and it is capable of working day and night in all seasons.
India's first maritime museum to be set up at Lothal
• The museum will be constructed at the historical site Lothal in Gujarat. It will have an autonomous research center for underwater archeology.
• Portuguese Maritime Heritage Museum will help Indian authorities to construct this museum.
• Lothal was considered as a major center for maritime trade in the country during the ancient Harappan and Indus Valley Civilizations.
Also Read | Agni-III ballistic missile failed in night test
Also Read | NASA finds Chandrayaan-2's Vikram Lander on Moon, releases images of site