Donald Trump signs Hong Kong pro-democracy bill: What is Hong Kong Conflict?
Donald Trump signed another bill that bans the export of crowd control devices to the Hong Kong such as tear gas, pepper spray, rubber bullets etc.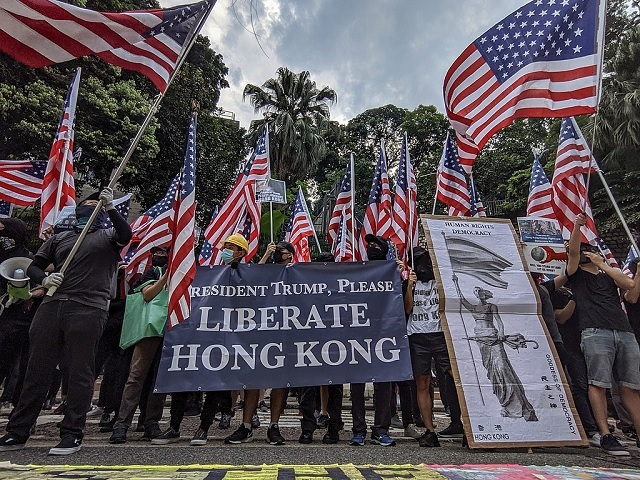 Image: wikimedia.org
US President Donald Trump signed a bill supporting protesters in Hong Kong on November 27, 2019. This bill has now become law after Trump's signature. This law highlights restrictions on the violation of human rights.
Congress has also passed another bill which was also signed by Donald Trump. It bans the export of crowd control devices such as tear gas, pepper spray, rubber bullets and stone gun to Hong Kong Police. China had objected several times prior to Trump's signature on this bill.
According to the bill, the President of America will have to consider every year the preferred business status given to Hong Kong. Apart from this, the bill also says that if the freedom in Hong Kong is crushed, then the prestigious status from the US can also be withdrawn.
Also Read | Dalai Lama succession issue: US rejects China's claims, urges UN to intervene
What is Hong Kong conflict?
Hong Kong is coming to the relative normality after months of chaotic unrest. Protests were at its peak a few days ago. The streets were jammed. All flights were cancelled. Even the protesters captured the airport. Thousands of people were demonstrating on the streets for the last several weeks due to the controversial extradition bill.
Actually, the Hong Kong administration brought a bill in February 2019 that says if a person from Hong Kong commits or performs a crime in China, he will be prosecuted not in Hong Kong but in China. The government of Hong Kong had brought a proposal in February to amend this existing law. The youth of Hong Kong led by Joshua Wang (23) started protesting against the bill and took to the streets to protest against China. Millions of youths gathered on the streets of Hong Kong. Finally, in September 2019, the Hong Kong government has withdrawn the Chinese extradition bill.
Who is Joshua Wong?
Joshua Wong came into the limelight when he started the 'Umbrella Movement' in 2014. The objective of the movement was to bring democracy in Hong Kong and to increase voting rights. He was just 19 years old at that time. The prestigious international magazine' Time' named Joshua Wong among the most effective teenagers of 2014 because of the Umbrella Movement.
Joshua was included in the 'Greatest Leaders in the World' category by Fortune magazine in 2015. Apart from this, Wong was also nominated for the Nobel Peace Prize in the year 2018. He was just 22 years old at that time. Joshua is currently the Secretary-General of Hong Kong's political party Demosisto. He established this party at the age of 19 years.
Also Read | Mahinda Rajapaksa sworn in as new PM of Sri Lanka: All you need to know
Also Read | India introduces new visa exemptions for foreigners seeking medical treatment