Singapore's Gem Changi Airport once again titled 'World's Best Airport 2023', Know Skytrax's Top 10 Airport List here
World Airport Survey of 2023 reveals that Singapore Changi Airport received the World's Best Airport title. Till now, no Indian airport appeared on the top 20 list of global rankings. However, Delhi's Indira Gandhi International Airport this time won the Best Airport in India and South Asia award. Read the fascinating details about the number one airport below in this article.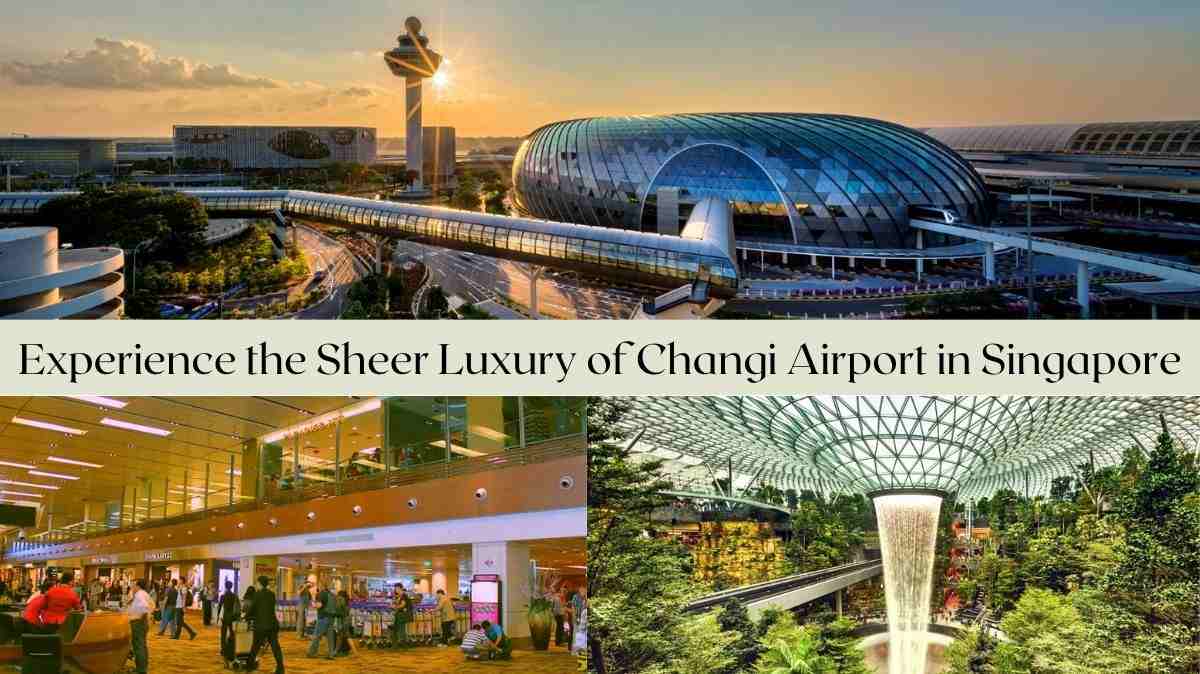 Skytrax releases World's Top 10 Airport List for 2023
The Luxurious Treat for All
One of the busiest passenger hubs for South East Asia, Singapore Changi Airport has topped the list of the World's Best Airports for 2023. This beauty has maintained its rank for eight consecutive years.
On March 16, 2023, the UK consultancy firm Skytrax adjudged Changi Airport as the Best in Annual Ranking. The Airport Awards were held at the Passenger Terminal EXPO in Amsterdam where Singapore's airport won the accolade of being the top choice for excursionists. Skytrax is a leading UK-based airline and airport site that releases reviews and rankings every year.
The Changi Airport is well known for its exceptional passenger experiences. Earlier also the airport was applauded for its top position among all others. Despite the fact that this airport persistently kept its iconic image, there was a gap in its ranking of about two years from 2021 to 2022.
Skytrax World Airport Awards 2023
Changi Airport of Singapore has not only won the Best Airport Award 2023 but is also titled number one in the dining and leisure amenities categories. The airport astonishes and charms its visitors with its avant-garde facilities including a waterfall terminal.
For the 12th time, Changi Airport has been honoured for its unique scenic sights that fill the hearts of travellers with delight. In an official notification, Lee Seow Hiang, Chief Executive Officer of Changi Airport Group asserted that this recognition is a great achievement for the airport community that stood together against all the challenges of COVID-19 over the past two years.
We are honoured to receive our 12th World's Best Airport Award by Skytrax! 🥳

We couldn't have done it without your support and the dedication of our airport community. Thank you and we look forward to welcoming you to Changi Airport! ✨

Find out more: https://t.co/rptQFYMPfC pic.twitter.com/6YbL4nqXNi

— Changi Airport (@ChangiAirport) March 15, 2023
The CEO presented his gratitude to the dedication of the airport staff for serving Changi's passengers and for their perseverance to keep Singapore connected to all parts of the world. He extended his thanksgiving to the passengers who voted for the jewel. Furthermore, he concluded by saying that he welcomes the public from across the world to experience the magic of travel.
While Doha Hamad International Airport missed the spot this year which was the 2021 and 2022 Airport of the Year. It acquired second position and also won recognition for being the best airport in Shopping, in the Middle East along with the Cleanest one in the Middle East categories.
It was followed by Tokyo Haneda Airport which occupied the third spot. Apart from this, it also won awards at the World's Cleanest Airport, the World's Best Domestic Airport and the Best Airport PRM and Accessible Facilities.
World's Top 10 Airports of 2023:
As per the World Airport Survey, customers around the globe rated, ranked and voted for the various top-notch airports. Here is the complete list of Top 10 Airports of the World released by the UK-based global guide Skytrax.
Singapore Changi Airport

Doha Hamad International Airport

Tokya Haneda International Airport

Seoul Incheon International Airport

Paris Charles de Gaulle Airport

Istanbul Airport

Munich Airport

Zurich Airport

Tokyo Narita Airport

Madrid Barajas Airport
Top 5 Things to Experience at Changi Airport
Singapore Changi Airport is considered a destination for globetrotters as it is the centre of attraction and a doting love for many across the world who have visited the place. Let's know why its beauty transcends all airports of the world and what it has to offer.
An Abode for Nature Seekers -

The Shiseido Forest Valley in Jewel has been designed within a dome-shaped architectural marvel. Most people must have seen or heard about its rich greenery and myriad gardens. Over 900 trees and 60,000 shrubs in the indoor forest valley are appealing to one's senses with peaceful music making it number one.
World Cuisine in Singapore -

This airport has a prodigious variety of food and dining. The ones who are bon vivant can surely give it a try as there are many food courts at Terminals 2, 3 and 4 which have scrumptious food items like

Bak Kut Teh (peppery pork ribs soup), Hainanese Chicken Rice, Satay (meat skewers), Roti Prata (flat bread, usually served with curry on the side) and much more to feel the ecstasy. There are bars which have AI-powered drinks.
Bewitching Art Pieces -

Kinetic Rain has 1216 bronze droplets that reflect patterns of flight objects. These sculptures are true examples of engineering and artistry which can only be enjoyed at this airport. There are bright bird carvings made from stainless steel wire.
Jurassic Mile -

There are more than 20 dinosaur displays which are differently built in a 1 km long path. This is Singapore's largest permanent outdoor display. With a number of plants and trees, it recreates the historical era. Both children and adults can visit the exciting jogging mile.
Snooze Lounges -

Bone-tired travellers can have a calming experience at various lounges that have been designed to provide comfort along with a flavour of luxury. These resting areas are made across terminals, slightly away from the dining and shopping complexes. People can revive their journey where they can set an alarm before they catch some sleep.
Also Read: Who is K. Krithivasan? The New CEO of TCS, long-lived Head Rajesh Gopinathan Opts for Step Down
Take Weekly Tests on app for exam prep and compete with others. Download Current Affairs and GK app
एग्जाम की तैयारी के लिए ऐप पर वीकली टेस्ट लें और दूसरों के साथ प्रतिस्पर्धा करें। डाउनलोड करें करेंट अफेयर्स ऐप
Android
IOS