Gujarat anti-terror bill gets president's nod, know provisions and controversial aspects
Gujarat anti-terror bill can intercept phone calls and it can be considered as legitimate evidence.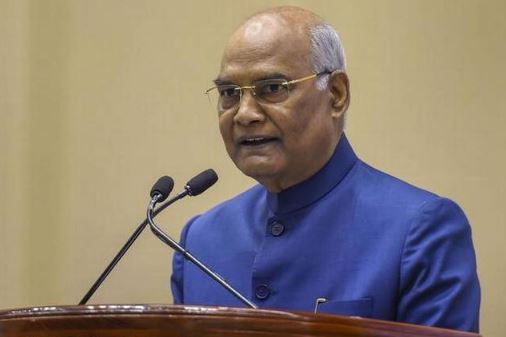 President Ram Nath Kovind
President Ram Nath Kovind has given his assent to the 'Gujarat Control of Terrorism and Organized Crime Bill' also known as Gujarat anti-terror bill. Now, under the Gujarat Terrorism and Organized Crime Control Act, investigating agencies can record phone calls and present them in court as evidence.
According to this law, any act which is intended to disrupt law and order or public order or endanger the unity, integrity and security of the state or to spread terror in the minds of any certain section of people, will fall into the category of terrorism.
Gujarat Control of Terrorism and Organised Crime Bill (GCTOC)
• It includes economic offences under GCTOC like Ponzi Schemes, Fake Multi-Level Marketing Schemes and organized betting.
• One of the most important features of this law is that intercepted phone calls can now be considered as legitimate evidence.
• The act includes forced recovery, land grabbing, contract killings, cybercrime and human trafficking.
• There is a provision for 5 years of jail or life imprisonment in cases of involvement or planning any such crime. Also, there is a provision of life imprisonment and capital punishment in the context of the death of a person as a result of such crimes.
• The law provides for the constitution of a special court in the context of organized crimes as well as the appointment of special public prosecutors.
• As per the provisions of the law, assets acquired through organized crimes can be auctioned and the transfer of assets can be cancelled.
Also Read | Bihar Govt bans vehicles older than 15 years in Patna
Controversial Aspects of GCTOC
• The provision of recording phone calls by the investigating agencies and presenting it to the court as evidence is an infringement of the fundamental right of privacy, Article 21.
• The provision of presenting the statement taken from the accused in police custody as evidence is a violation of the fundamental rights of the accused in Article 20.
• A person accused of any crime cannot be compelled to be a witness against himself under Article 20 (3).
Background
The Gujarat Terrorism and Organized Crime Control Bill was introduced in the Gujarat Legislative Assembly in 2003. Earlier, it was named Gujarat Control of Organised Crime Bill. The President of India has rejected this bill three times in the years 2004, 2008 and 2015.
Also Read | HS Code to Khadi: How will export get a boost?
Also Read | Govt approves Rs 25,000 Cr fund to revive stalled housing projects