Immunisation campaign against Filaria in UP starts from today
UP Government launched this campaign because the central government has announced to eradicate Filaria from the country by the year 2021.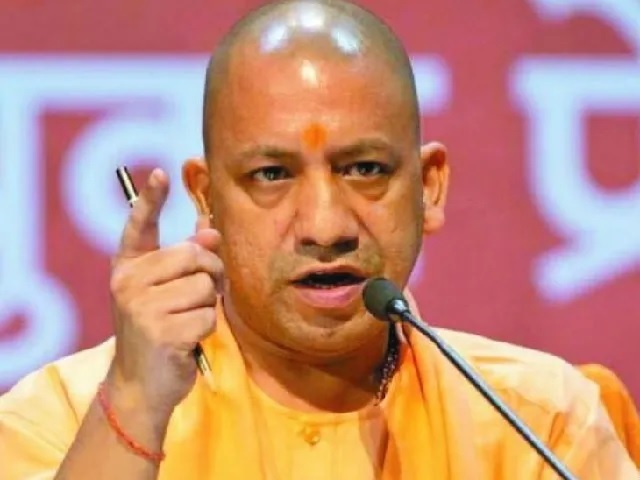 UP CM Yogi Adityanath
The Uttar Pradesh government has decided to launch a three-week intensive campaign in 47 districts to eradicate Filaria from Uttar Pradesh. Filaria campaign in Uttar Pradesh will start from 25 November till 10 December.
UP Government launched this campaign because the central government has announced to eradicate Filaria from the country by the year 2021. The team will go door-to-door to provide medicine during this campaign.
About Campaign
The 19 districts of the state have been divided into two parts i.e. triple-drug and double-drug. The 11 districts under Triple Drug are Kanpur Nagar, Kanpur Dehat, Unnao, Sitapur, Prayagraj, Lakhimpur Kheri, Mirzapur, Pratapgarh, Chandauli, Fatehpur and Hardoi. At the same time, under the double drug 8 districts Kaushambi, Rae Bareli, Sultanpur, Auraiya, Etawah, Farrukhabad, Kannauj and Ghazipur. The population above six and a half crores will be given Filaria medicine in all 19 districts.
Also Read | UP State Law Commission recommends seven-years of jail term for forced conversion
As per the schedule of the campaign, medicines will be given from the children to the elderly in the selected districts. There will be one tablet of DEC and one tablet of Albendazole. Its dose is also fixed according to age. Filaria disease is caused by the bite of infected Culex mosquito. Therefore special emphasis will be given on a mosquito-free environment and cleanliness during the campaign.
What is Filaria
Filaria is spread by infected mosquitoes, especially through the parasitic Culex fatigans female mosquito. When this mosquito bites a person suffering from Filaria, it becomes infected. And when this mosquito bites a healthy person, the virus of Filaria enters into the body through the blood and also causes him to suffer from Filaria. But most infections remain unknown or silent and can be detected after a long time. There is no effective cure is available for this disease. Prevention is the only solution.
Filaria in India
• Filaria is the world's second-largest disease that is making people handicapped on a large scale. According to the World Health Organization, 65 million Indians are at risk of this disease.
• About 85.6 million people in 52 countries of the world are at risk of Filaria. Lymphatic Filaria is commonly known as Filaria.
• About 4.5 Lakh people are suffering from Filaria in India. A government policy was launched in 2015 to eliminate Filaria from the country.
• Most of the Filaria outbreaks are seen in eastern India, Malabar and eastern areas of Maharashtra.
Filaria Symptoms
Filaria patient may experience fever, itchy body, elephant's feet, swelling around testicles or there are some common symptoms. Its infection comes from childhood in many patients. However, its symptoms remain undetected for many years.
Also Read | Arundhati Scheme: Assam Govt to gift 10 gm of gold to every bride
Also Read | Haryana to set up new Foreign Cooperation department