Morning Current Affairs: 20 November 2017
42nd International Congress of Military Medicine, Military Medicine, Girish Karnad, Universal Children's Day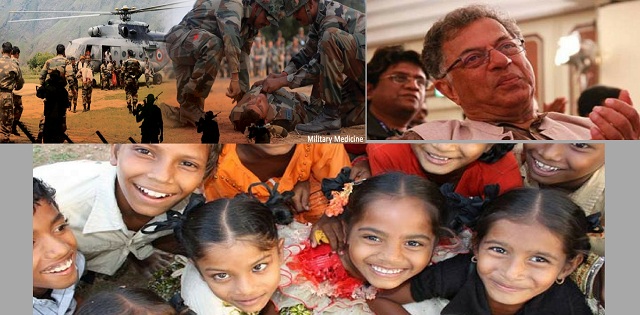 Morning Current Affairs: 20 November 2017
42nd International Congress of Military Medicine begins
The 42nd World Congress of the International Committee of Military Medicine (ICMM) began on 19 November 2017. The congress was organised by the Armed Forces Medical Services (AFMS) under the aegis of the Ministry of Defence (MoD).

The theme of 42nd World Congress is 'Military Medicine in Transition: Looking Ahead'.

The ICMM is an international inter-governmental organisation created in 1921 with its secretariat at Brussels in Belgium and currently has 112 nations as members.

Girish Karnad conferred with Tata Literature Live Lifetime Achievement Award
Actor-playwright Girish Karnad was on 19 November 2017 conferred with Tata Literature Live! Lifetime Achievement Award 2017 for his outstanding contribution in the field of theatre. Famously known for writing plays like 'Tughalak', Karnad has had his works translated into various Indian languages.

On the other hand, Tata Trusts' Big Little Book Award' for Author in Bengali Children's Literature was presented to Nabaneeta Dev Sen.

While, Book of the year in non-fiction category went to 'Age of Anger: A History of the Present' by Pankaj Mishra, whereas in the fiction category, Easterine Kire's 'Son of the Thundercloud' bagged the award.

Universal Children's Day 2017 observed across the world
The Universal Children's Day was observed across the world on 20 November 2017 with the theme '2017: It's a #KidsTakeOver'.

This year, UNICEF celebrated the day by inviting children from around the world to voice their support for millions of their friends and kin who are unschooled, unprotected and uprooted.

The Universal Children's Day aims to advocate, promote and celebrate children's rights to build a better world for Children.