NRC Assam Final List Declared: Check Direct Link
NRC Assam final list has been released. The Government has already made it clear that people whose names are missing from the final list will not be declared as foreigners immediately.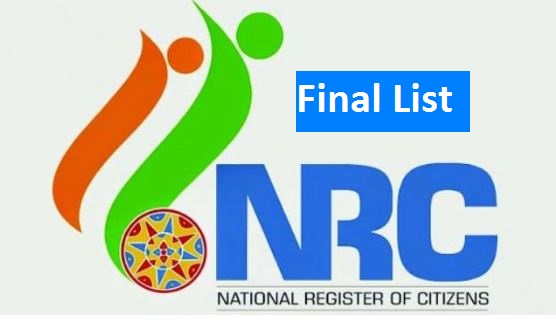 NRC Assam Final List
NRC Assam Final List: More than 19 lakh people in Assam have been excluded while 3.11 Cr people found eligible for inclusion. Those people who are facing statelessness can file an appeal in Foreigners' Tribunal. Millions of Assam residents finally got to know whether they are Indian citizens or 'foreigners'.
The state coordinator, Prateek Hajela tweeted that a total of 3,11,21,004 persons found eligible for inclusion in final NRC leaving out 19,06,657 persons including those who did not submit their claims. Those not satisfied with the outcome can file an appeal before Foreigners Tribunals.
Government has released the final list on its official website. NRC Final list can be checked through your ARN number. If one's name has not appeared on the list, he/she will get complete cooperation to prove his/her citizenship. People excluded from NRC will now have to appeal to the foreign tribunal within the stipulated time frame.
People can check their names here: http://www.nrcassam.nic.in
The government has deployed fifty-one companies of the Central Armed Paramilitary Force (CAPF) in various parts of the state. Assam Secretariat and Assembly complexes are located at Dispur and Section 144 has been clamped in this entire area. NRC final list will be released at 10 am on August 31.
How to check your name on NRC Website
• Login to the website - www.nrcassam.nic.in or www.assam.mygov.in.
• Click on the given link - 'Supplementary List of Inclusions and Exclusions Lists (Final NRC) is Live Now.'
• Now, Enter your "Application Reference Number" (ARN) to check if your name has been added to the final NRC.
How to check your name Offline
You can visit any of the NRC Seva Kendras in the state and find out your name from 10 am to 4 pm. The list will be available at all NRC Seva Kendras. Government officials or deputy commissioner of the area will be there to cooperate with people.
What is NRC?
The NRC is a list of all citizens domiciled in Assam and is currently being updated to retain bonafide citizens within the state and to expel immigrants illegally came from Bangladesh. Citizenship is being identified in Assam for the first time since 1951 because of a large number of people living illegally in the state. In the year 2018, 40.37 lakh people out of 3.29 crore people were not included in the NRC list. Now, the final NRC list will include the names of those people who are citizens of Assam or their parents came here and settled before March 24, 1971.
Download our Current Affairs & GK app for Competitive exam preparation. Click here for latest Current Affairs: Android|IOS