Pankaj Advani wins record 22nd World Billiards Title: IBSF World Billiards Championship
This is Pankaj Advani's fourth consecutive world title in billiards short format (150-up).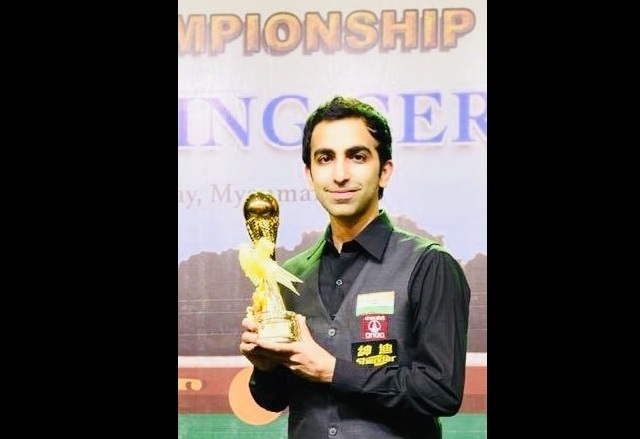 Pankaj Advani wins 22nd World Title
Pankaj Advani recently won his 22nd World Billiards Title at the IBSF World Billiards Championship 2019. This is Advani's fourth consecutive world title in billiards short format (150-up). Speaking on his consecutive victories, Advani stated that it is such a touch-and-go format and so unpredictable that winning these four years on the trot and five out of the last six is extremely special.
On winning his 22nd gold medal, Advani said, "Every time I participate in a world championship, one thing is clear - my motivation to excel has not diminished. This win is a testament to the fact that my hunger and fire are both well and truly alive."
PM Narendra Modi congratulates Pankaj Advani on winning 22nd world title:
Pankaj Advani: India's most consistent sportspersons
Pankaj Advani is one of India's most consistent sportspersons. Following his return in 2014 after a brief professional stint in the UK, Advani has won a world title every year in billiards or snooker or both.
Pankaj Advani has won more world titles in cue sports more than anyone in the world making him the greatest cueist of all time. Pankaj Advani has won a global title every year since 2003.
Pankaj Advani claimed his 22nd World Championship title in Mandalay similarly as he had won in the 2018 IBSF World Billiards Championship. The match ended up being one-sided, with the same outcome and an identical score of 6-2 as it was in 2018.
Pankaj Advani beat the local favourite, Myanmar's Nay Thway Oo again to claim his 22nd title, while Oo had to settle for silver for the second time in a row.
Previously, Advani achieved a hat-trick of hat-tricks in billiards by simultaneously winning the World, Asian and Indian National Championship titles in 5 different years- 2005, 2008, 2012, 2017 and 2019.
Advani is currently the only player in the world to win world titles in both short and long formats of snooker (6-red and 15-red standard) and both formats of English billiards (time and point).
He is also the first Indian to become a world champion in 6-red snooker. Since 2014, Advani has solely focused on billiards.
The Indian government honoured Advani's achievements by conferring him some of the biggest sports and civilian awards including the Arjuna Award in 2004, Rajiv Gandhi Khel Ratna in 2006, Padma Shri in 2009 and Padma Bhushan in 2018.
Download our Current Affairs & GK app for Competitive exam preparation. Click here for latest Current Affairs: Android|IOS