PUBG Lite to be available from July 4 with Hindi Language option; Get All Details Here!
PUBG Lite Beta version will be available in India from July 4 with Hindi language option. The PUBG Lite Beta version was first launched in Thailand. Brazil and Turkey were the most recent additions to the list of countries that joined the PUBG Lite Beta club.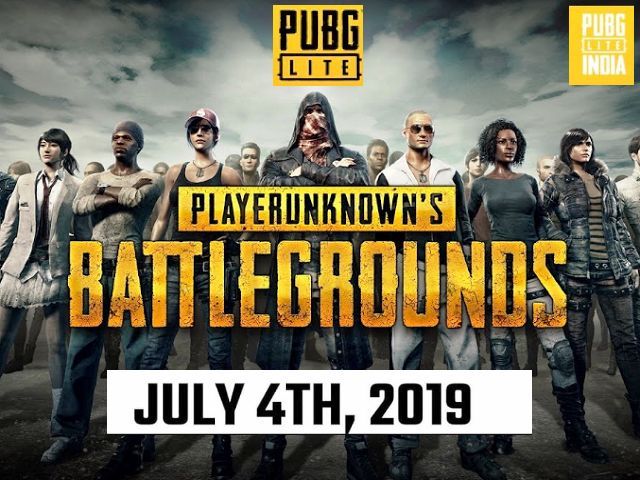 PUBG Lite to be launched in India on July 4
PUBG Lite Beta server to be available in India from July 4! The official PUBG Lite India Facebook page has made it public that PUBG Lite version will be available in India on July 4. PUBG Corp might launch the PUBG Lite with Hindi language option in India. Apart from India, PUBG LITE Beta Service will also be available from July 4 in Nepal, Afghanistan, Pakistan, Bhutan, Maldives and Sri Lanka. PUBG Lite Beta pre-registration will end on July 3 at lite.pubg.com. This PUBG LITE version will be available for low-end Computers without graphics card and higher RAM and will be free to play, unlike the fully loaded PUBG PC version. If you have already registered for PUBG Lite and waiting to try your hands on the lightweight version of the Player Unknown's Battlegrounds, your wait is about to be over soon.
PUBG Mobile Tips: How to win PUBG battle- Level 3 Loots, Guns, Gears, Circle & Chicken Dinner
The PUBG Lite version has been launched by the PUBG Corporation and Tencent Gaming Buddy to draw more players and gamers who don't have access to hi-end gaming platforms. To play PUBG Lite on PC, it is necessary that the PC is installed with an Intel Core i3 processor, 2.4GHz processor, with 4GB RAM and 4GB storage. Though only Intel HD Graphics 4000 would be sufficient, players will be able to play PUBG Lite smoothly with the Nvidia GeForce GTX 660 and AMD Radeon HD7870 graphics card.
Frequently Asked Questions: Source: PUBG Lite India Facebook page
1. How to Register or Play?
Step 1: New players need to open an account on PUBG Lite for free at official website- lite.pubg.com.
Step 2: Existing players will be able to login via existing credentials
Step 3: Once the player signs-in or logs-in, he or she will have to link their device accounts with the PUBG account by clicking on the 'Participate in Event' button.
2. Will my former account be available?
Answer: Yes, Indian PUBG Gamers can use their former accounts without any difference.
3. How can I participate in the pre-register event if I already have an account?
Answer: Players need to visit event page - lite.pubg.com, log-in, and click "Participate" button.
4. How do I check my pre-register is completed or not?
Answer: If your participation is completed, you will receive "Already participated" notice when you click the participate button.
5. What happens after the closing of Pre-registration?
Answer: Once the PUBG Corp is done with the pre-registrations, it will send the event code through the email to players on July 11, 2019.
Special in-game rewards: PUBG Lite has reached 200K pre-registration!
• Players will be rewarded with the special in-game rewards such as Cheetah parachute and a Tiger M46 tank for participating in the event.
• If PUBG Pre-registration crosses 100K, the gamers will be gifted with Bloody combat pants, Black scarf, and punk glasses.
• If PUBG Pre-registration crosses 200K mark, players will be gifted with Red Sports top, Gold scarf, and Striped long-sleeve shirt.
• These special rewards will be offered in the game via codes and the gamers will be notified on their email.