Rahul Gandhi resigns: social media reactions
Rahul Gandhi declared that he was no longer the party chief and shared his resignation letter on Twitter.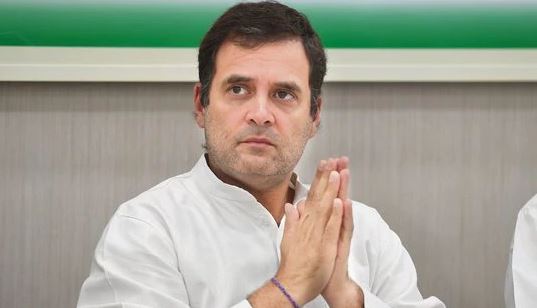 Rahul Gandhi
As soon as Rahul Gandhi's resignation letter from the post of Congress President flashed on Twitter, there is a flood of reactions on Twitter, Facebook and other social media platforms. Some users are saying that Rahul Gandhi's decision is correct. At the same time some people are saying that even after the resignation of Rahul Gandhi, nothing can improve in the Congress. On the other hand, some users are saying that what will happen to BJP after Rahul Gandhi's resignation, because Rahul Gandhi was the only person who was beneficial for BJP because of this campaign.
A Twitter user BushIndia said in his tweet, "Bad news for Tamils ! Monthly ₹6000 is ruled out ! Bad news for BJP , our Star campaigner might be abroad all the time !"
One of Twitter user Geetika Swami tweeted while speculating next Congress chief, "Motilal Vora, a 90 year old as Congress interim president? Rahul Gandhi may have opted out as Congress President but Party men's servile attitude still continues."
A Twitter user Md Obaidullah said in his tweet, "I have no hatred or anger towards the BJP but every living cell in my body instinctively resists their idea of India. Yes RG is not going anywhere, he has greater responsibility to fight for idea of India than political power."
A Twitter user posted a meme:
Also Read | Rahul Gandhi resigns as Congress President, tweets resignation letter