Rahul Gandhi resigns as Congress President, tweets resignation letter
Congress president Rahul Gandhi tweeted his resignation letter in which he took responsibility for his party's defeat in the Lok Sabha elections.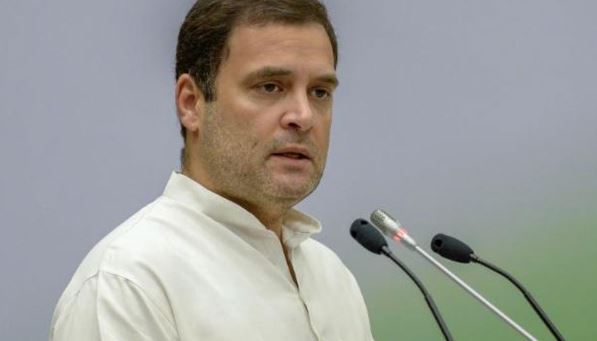 Rahul Gandhi
Rahul Gandhi announced his resignation from the post of Congress President on Twitter. He tweeted four page letter as his resignation, he said in tweet, "It is an honour for me to serve the Congress Party, whose values and ideals have served as the lifeblood of our beautiful nation. I owe the country and my organisation a debt of tremendous gratitude and love. Jai Hind"
Earlier in the day, Rahul Gandhi had asked the party to hold elections to appoint the next chief quickly and without any delay. Speaking on the delay in the selection of the new Congress chief, Rahul Gandhi said he was not involved in the process as he had already resigned and added that the party should decide on the new chief without further delay.
Rahul Gandhi said today it was "an honour to serve the Congress party" in a letter he tweeted hours after declaring that he was no longer the party president. Rahul Gandhi said the Congress Working Committee (CWC), the party's top decision-making body, should call a meeting at the earliest and decide on a new chief. He reiterated what he had told that he was "not going to get involved in the process as it would complicate things". He also said he would continue to be in the party and would continue to work.
"The attack on our country and our cherished Constitution that is taking place is designed to destroy the fabric of our nation. In no way, shape or form am I stepping back from this fight. I am a loyal soldier of the Congress party and a devoted son of India and will continue to serve and protect her till my last breath,"Gandhi added in the letter.
"Accountability is critical for the future growth of our party. It is for this reason that I have resigned as Congress President," Rahul said in his resignation letter.