Sony launches S.Ride service; PIO led CubeSat to be launched by NASA – Current Affairs
Sony has launched a taxi-hailing service in Tokyo named S.Ride. S.Ride uses artificial intelligence (AI) technology to predict where demand will be highest.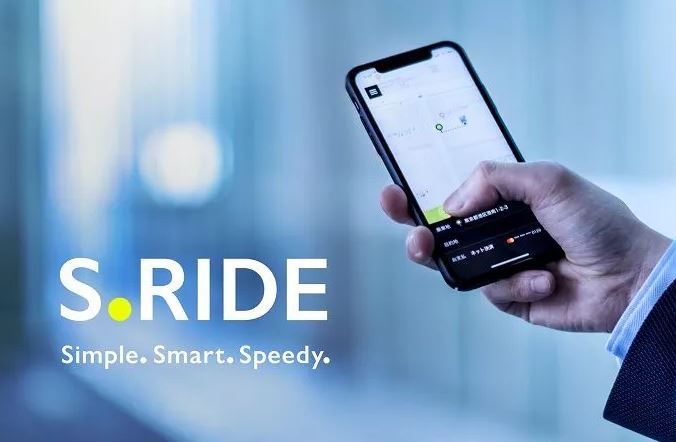 S.Ride Service
Story 1: Sony launches S. Ride taxi-hailing service in Tokyo
Sony has launched a taxi-hailing service in Tokyo named S.Ride. Sony S.Ride uses artificial intelligence (AI) technology to predict where demand will be highest and dispatch drivers accordingly. Daiwa and Kokusai, two of Tokyo's biggest operators and Sony says the total size of the fleet will exceed 10,000 cars.
The S in S.Ride stand for simple, smart, and speedy. Everybody's Taxi Corporation was formed last year by Sony Payment Services, Sony Corp. S.Ride isn't the first app of its kind in Japan, chat app Line launched a similar collaboration with leading taxi company Nihon Kotsu in 2015, although it ended service last year.
Key Highlights
As per the S. Ride official release, after launching the app, the closest taxi from Tokyo's largest taxi network will pick you up with One Slide immediately.
The taxi pick-up position is automatically adjusted to the closest road from the current location, so it does not have to be set up on your own.
After confirmation of the start-up vehicle, you can exchange a simple message with the driver.
If you register a credit card in advance with the S. Ride application, you can make an online payment. In addition, you can read the QR code displayed on the back seat tablet with the S. Ride application.
From the largest taxi network in Tokyo, the nearest taxi will pick you up. You can move smoothly to your destination without losing time.
For all taxis, S. Ride plan to expand services such as supply and demand forecasting service using AI technology within this fiscal year.
Sony will continue to promote collaboration with partners who have strengths in various business areas, and maintain an environment where taxi operators throughout the country can use the services provided by everyone's taxis.
Everybody's taxi is a joint venture of Sony and Sony payment service with five taxi companies in Tokyo (Green Cab, International Motor Vehicles, Kotobuki Kotsu, Daiwa Car Transportation, and Checker Cab). The taxi vehicles owned by five taxi companies currently exceed 10,000, the largest in Tokyo.
Liked the article? Do watch our videos too!
Story 2: PIO Keshav Raghavan-led team's CubeSat to be sent to space by NASA
Person of Indian Origin (PIO) Keshav Raghvan has been chosen to lead the team CubeSat to be sent to space by NASA. CubeSat is a mini research satellite to detect cosmic rays, flown into space on future missions.
The researchers from the Yale Undergraduate Aerospace Association (YUAA), led by 21-year-old Keshav Raghavan, are among the 16 teams across the country whose CubeSats will be flown into space on missions planned to launch in 2020, 2021 and 2022. The team's CubeSat BLAST (Bouchet Low-Earth Alpha/Beta Space Telescope) is named for physicist Edward A Bouchet, the first African American to receive a PhD in America.
About mission BLAST
BLAST (Bouchet Low-Earth Alpha/Beta Space Telescope) will contribute to the ongoing search for the origins and nature of cosmic rays, which will provide an insight into the origins of the universe.
About CubeSat
CubeSats are miniature satellites intended as a standard, inexpensive design that can easily fit alongside larger satellites aboard launch vehicles.
The CubeSat model has given student groups, hobbyist organizations, and research teams operating with limited funding or experience unprecedented access to space.
CubeSats are built from a modular structure of 10x10x10cm cubes and feature a wide variety of commercially available off-the-shelf components, designed to fit the structure from various manufacturers.
NASA Ames launched its first CubeSat, GeneSat, in December 2006. Since then Ames has launched 16 CubeSat spacecraft varying in size from 1U to 3U with an additional 12 CubeSats in development or awaiting launch.
About Cosmic rays
Cosmic rays are atom fragments that rain down on the Earth from outside of the solar system. They blaze at the speed of light and have been blamed for electronics problems in satellites and other machinery. Most cosmic rays are the nuclei of atoms, ranging from the lightest to the heaviest elements in the periodic table. Cosmic rays also include high energy electrons, positrons, and other subatomic particles. The term "cosmic rays" usually refers to galactic cosmic rays, which originate in sources outside the solar system, distributed throughout the Milky Way galaxy.