Facebook announces Libra Cryptocurrency Project: What is Libra? Everything you need to know
Facebook's Libra cryptocurrency: Libra cryptocurrency is a digital currency, built on a blockchain designed with security in mind. Will the cryptocurrency be secure? How will it work? Get all your answers here.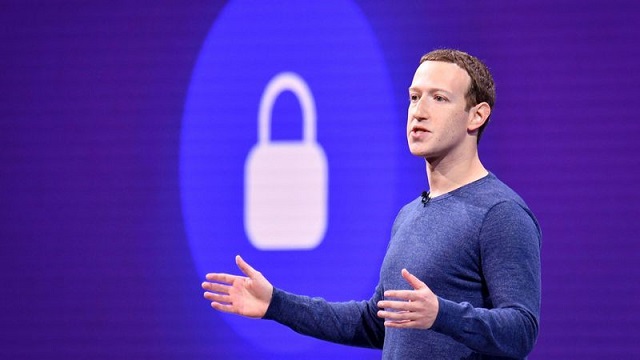 What is Facebook Cryptocurrency Libra? Everything you want to know
Facebook's Libra cryptocurrency project: Facebook has formally announced its much-anticipated 'Libra' cryptocurrency project, which aims to make moving money around the world as easy and cheap as sending a text message. The main objective behind the creation of Libra cryptocurrency is to create a simple global currency that can reach and empower billions of people around the world.

Speaking on the cryptocurrency, Facebook CEO Mark Zuckerberg said that he wants to make sending money as easy as sending a photo: digital, immediate, free and secure.

What is Libra Cryptocurrency?

The Libra cryptocurrency is a digital currency, built on a blockchain designed with security in mind. It will be stored in a digital wallet called 'Calibra', which will be available as an app, as well as within Facebook Messenger and whatsapp as an integrated payments system. This will enable users to send and receive money through messages.

Will the Libra cryptocurrency work offline as well?

Facebook aims for Libra to be used for offline payments as well including for public transport, buying groceries or paying bills. Facebook also plans to make its cryptocurrency available for exchange from traditional currency through physical ATM machines.

Who will be able to access the Libra cryptocurrency?

The Libra cryptocurrency will be accessible to anyone with an entry-level smartphone and data connectivity. It will be available for everyone around the world. The cryptocurrency aims to foster an ecosystem of products and services, where people can use Libra is their daily lives. The Libra transactions will be quick and easy, no matter where you are sending, or spending your money.

Who will manage the Libra cryptocurrency project ?

Facebook will not be governing the services of the Libra cryptocurrency. The social media giant has created an independent organisation called the Libra Association, which will build applications related to the new digital currency.

Will Libra Cryptocurrency be secure?

The cryptocurrency will be backed by a reserve made to keep its value stable. Libra is designed to be a currency where any user will know that the value of a Libra today will be close to its value tomorrow and in the future. Similar to Euro, holders of Libra, too, can be confident the value of their coins today will be relatively stable across time. Further, Facebook clarified that the digital wallet account details will not be shared with Facebook or third parties for advertising purposes, except for cases of data sharing.

What is the difference between Bitcoin and Libra cryptocurrency?

Though popular, Bitcoin cryptocurrency has been known to be volatile, especially in recent years. Unlike Bitcoin, Libra will be backed by a reserve of real assets, meaning that the value of the currency will be linked to something with intrinsic value rather than driven by demand or scarcity. The Libra reserve will include bank deposits and government bonds in several international currencies. The reserve will be administered by a non-profit associated headquartered in Geneva, Switzerland.

Where is Bitcoin legal and illegal?

Introduced in 2009, Bitcoin cryptocurrency is popularly used for transactions in many nations across the world including the United States, European Union, Canada and Australia. However, the cryptocurrency is considered illegal in many nations such as China, Russia, Vietnam and Bolivia.