World Music Day 2019: With this music, you can practice perfect yoga on Yoga Day
World Music Day 2019: 2019 theme, objective, history and learn how music compliments yoga on this International Yoga Day 2019.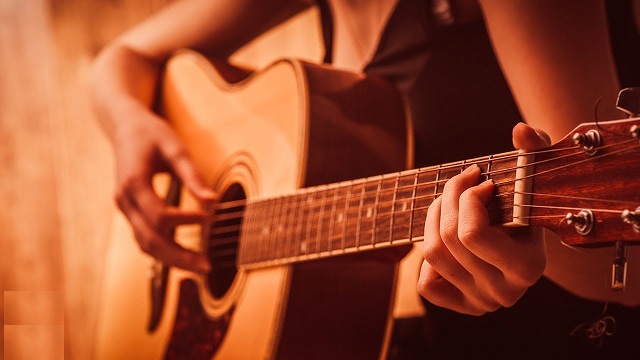 World Music Day 2019: Pep up your yoga on Yoga Day with this music
The World Music Day 2019 is being observed across the world today, on June 21, 2019, the same day as the International Yoga Day. The International day, also known as the Fête de la Musique, is an annual celebration of music and on the occasion, people are urged to play music in public places and parks and various free concerts are also organized, where musicians play for free.
World Music Day Theme 2019: 'Music at the intersections'.
When was the first International music Day celebrated?
The first such music celebration was initiated by French Minister of Culture, Jack Lang and Maurice Fleuret. The International Music day was first celebrated in Paris in 1982 and later it spread across 120 countries around the world.
World Music Day: Objective
The World Music Day aims to encourage both amateur and professional musicians to perform on the streets.
The day aims to make all genres of music accessible to the public through the medium of free music concerts.
World Music Day: Origin
The World Music Day came into being due to the vision of Maurice Fleuret, who when was made the Director of Music in 1981 by France's Culture Minister Jack Lang, envisioned a way to bring people out on the streets.
Fleuret had discovered that at least five million people in France, one person out of two, played a musical instrument. Hence the first World Music Day was organized in 1982 in Paris as the Fête de la Musique. Now the music festival is celebrated across the world.
World Music Day 2019 and International Yoga Day: Music that compliments Yoga

For many, music is a way of expressing themselves, relieving themselves of stress or relating to their current situations and mood. Music and exercise often go hand-hand, as both are activities that people often enjoy doing alone and music not only keeps them company but also helps revitalize their energy.

Music doesn't just elevate one's mood, but it is also known to increase one's productivity and mental health. It is also known to reduce stress, anxiety and increase focus, which is something that describes yoga as well, so it is not a wonder that both World Music Day and the International Day of Yoga fall on the same day.

While both music and yoga provide the same kind of comfort, the two compliment each other as well, as music can also help one perform yoga better and in a much relaxed way and together the two can increase focus and concentration. Given below are some music genres that can really boost one's yoga performance on this International Day of Yoga:
1. Instrumental Trance Music

Instrumental music, especially instrumental trance music can have an extremely soothing impact on one's body and mind while performing yoga. Some of the popular tunes that one can listen to while perfoming yoga include 'Practicing the Jhanas, Lost Shores, Soothing heartbeat, Inner peace and relaxation and Indian native American flute for meditation and Stars rising during dawn.

2. Classical Music

Classical music is another genre, which when combined with yoga can help in calming the mind, increasing focus and relieving the stress. It can be both classical and Indian classical music. Besides popular artists such as Beethoven and Mozart, Indian Hindustani and Carnatic songs can work wonders coupled with yoga.

3. Indie Folk

The Indie folk music, which hybridizes the acoustic guitar melodies of traditional folk music with contemporary instrumentation, in another great combination with yoga. It can really help in revitalizing one's energy and sooth the mind. Besides international artists, there are a lot of young indie folk artists coming up in India, who are worth exploring.

4. Pop

Pop with its sooth melodious music is another form of music that complements yoga on this International Day of Yoga. So, listen to your favourite Pop artist, be it the King of Pop Michael Joseph Jackson or the all-time favourites, the Beatles or even Coldplay or artists like Rihanna and Madonna.

5. Chants/ Mantras

Traditionals chants and mantras such as Sri Venkateshwara Suprabhatam and Om Mani Padme Hum are also known to really sooth the mind and help one relax, adding to the benefit that is provided by yoga. So, together, yoga and such kinds of music can really heal a lost soul.