Children's Day 2022: Wishes, Greetings, Quotes, Slogans, WhatsApp Status & More
India observes Children's Day on 14th November to promote awareness of the rights, welfare, and education of children.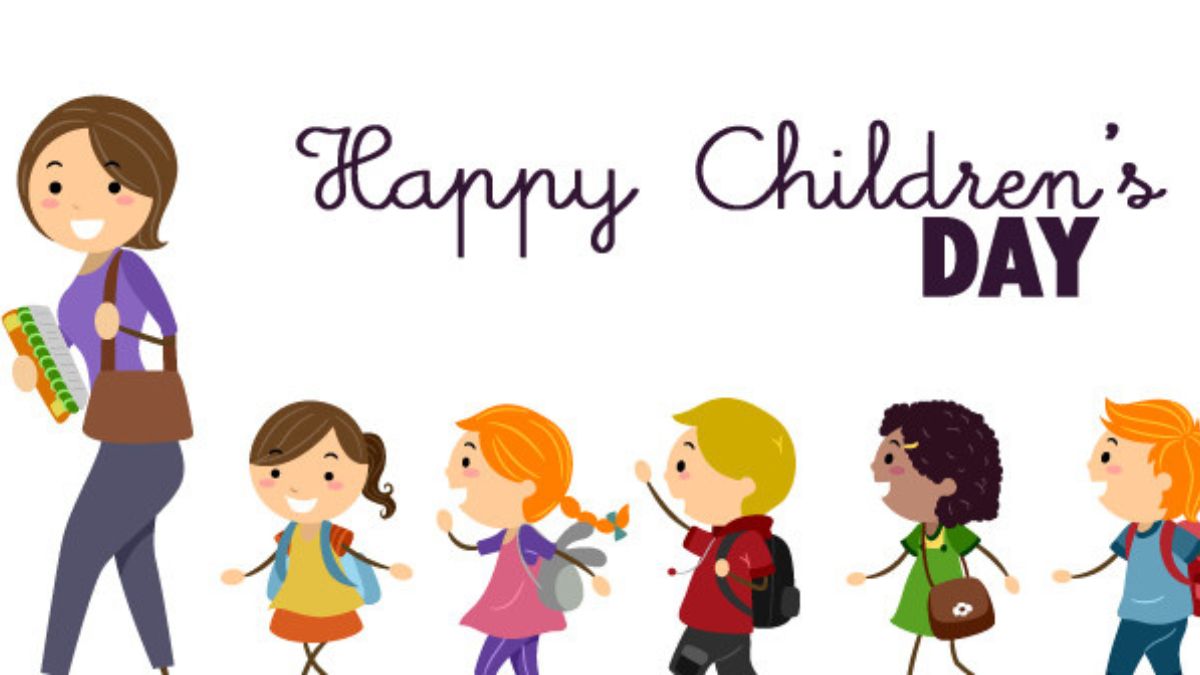 Happy Children's Day 2022
Children's Day is celebrated across India to raise awareness about the rights, education, and welfare of children. It is celebrated on 14 November every year on the birthday of the First Prime Minister of India, Pandit Jawaharlal Nehru, who was known to have been fond of children. On this day, many educational and motivational programs for children are held all over India.
History
Every year on November 14, people honor Jawaharlal Nehru, also known as "Chacha Nehru," by celebrating the day. He was famous for his love of kids and was born on November 14, 1889. He also founded the Children's Film Society in 1955 to produce children's films in their own cultures.
When Chacha Nehru passed away in 1964, the nation started observing his birthday as Children's Day. A resolution to observe National Children's Day on November 14 in his honor was approved by parliament after consideration of his appeal to kids.
But why Children's Day is celebrated on 14th November?
Significance
In the words of the Late Pt. Nehru, "The children of today will make the India of tomorrow. The way we bring them up will determine the future of the country."
Former Prime Minister Pandit Jawaharlal Nehru had a distinct vision for what Modern India should resemble and realized that the best way to understand his goals was to build solid foundations that would support the recently independent country in the future.
Chacha Nehru was a fervent supporter of children's education and consistently held that the advancement of a newly independent nation depended on the well-being of its youth. He held that young people were a country's true strength and the cornerstone of society.
Wishes
Children spread joy and happiness in every season as they are the most beautiful creation of God.

Every child is a different kind of flower, and all together, they make this world a beautiful garden. Happy Children's Day.

Without children, the world would be devoid of sunshine, laughter, and love. That's why children are the most precious creation, and we should protect, guide, and love them with all our might. Happy Children's Day!

The most precious thing in this world is a smile on a child's face. Happy Children's Day to every kid in the world.

You never become old, if you carry your childhood with you. A Happy Children's Day to all!

Children are the little angel of God. Wishing them the best on this Children's Day.
Quotes
"Let us sacrifice our today so that our children can have a better tomorrow." – APJ Abdul Kalam
"Our children are our greatest treasure. They are our future. Those who abuse them tear at the fabric of our society and weaken our nation." – Nelson Mandela
"Only through right education can a better order of society be built up." - Pandit Jawaharlal Nehru
"I have a dream that my four little children will one day live in a nation where they will not be judged by the color of their skin, but by the content of their character." – Martin Luther King
Check more inspirational quotes by Pt. Jawahar Lal Nehru here
Slogans
Keep children innocent – today, tomorrow, forever.

Children are the keys to paradise.

Children's Day Out Where Children Come First!

All children deserve laughter, play, and joy.

Celebrate what makes families – families!

The soul is healed by being with children.
The day is joyfully observed, and many events are held in schools and other educational institutions. To make the day special for the kids, toys, gifts, and treats are given out. Teachers perform for children's amusement in several schools.