10 Amazing Movies to Learn English
Movies are a source of entertainment, but they can also be an excellent educational tool under the right circumstances. And so, we bring you a list of 10 amazing movies to learn the English language.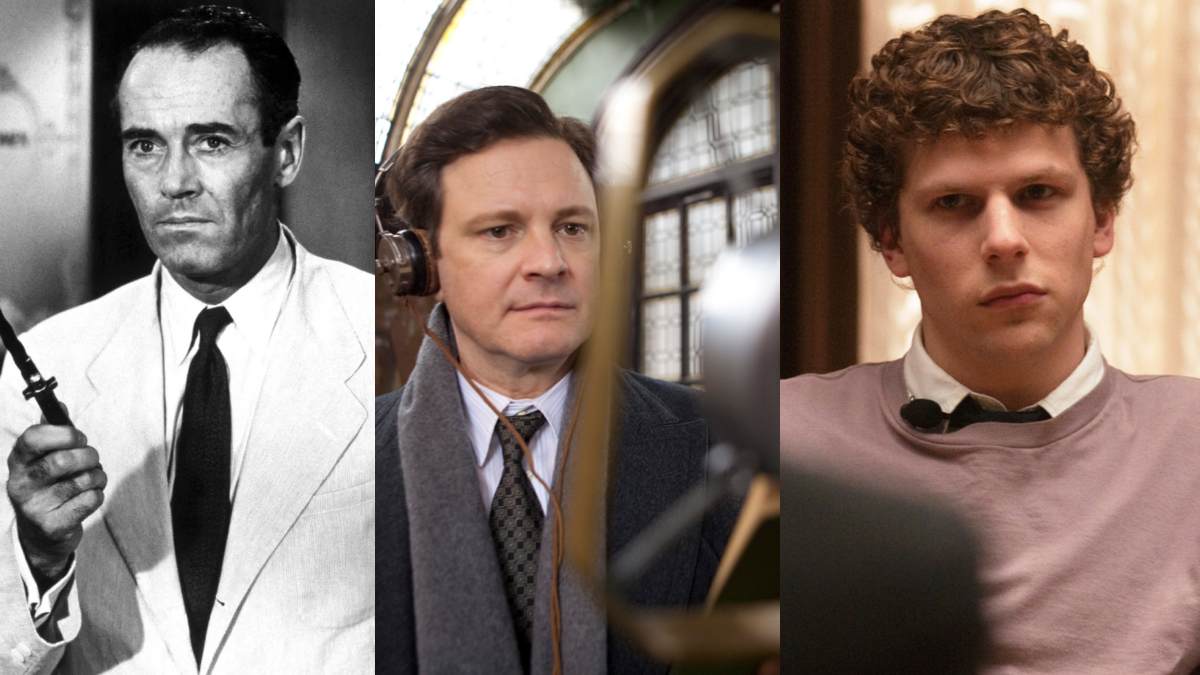 10 Amazing Movies to Learn English
How does a child learn a language? By observing and imitating others. The same holds true for adults as well, although the process is not as simple for them.
In this digital age, learning a new language can get one better work opportunities, help in travelling, or simply improve communication skills. English, being a global language, has the highest value, and it's totally possible to learn English by watching movies.
Most people are already consuming media content on a regular basis, so why not learn a few things while doing it? Plus, movies are entertaining and help relax as well. With that being said, we bring you 10 amazing movies to learn the English language.
List of 10 Amazing Movies to Learn English
1. Toy Story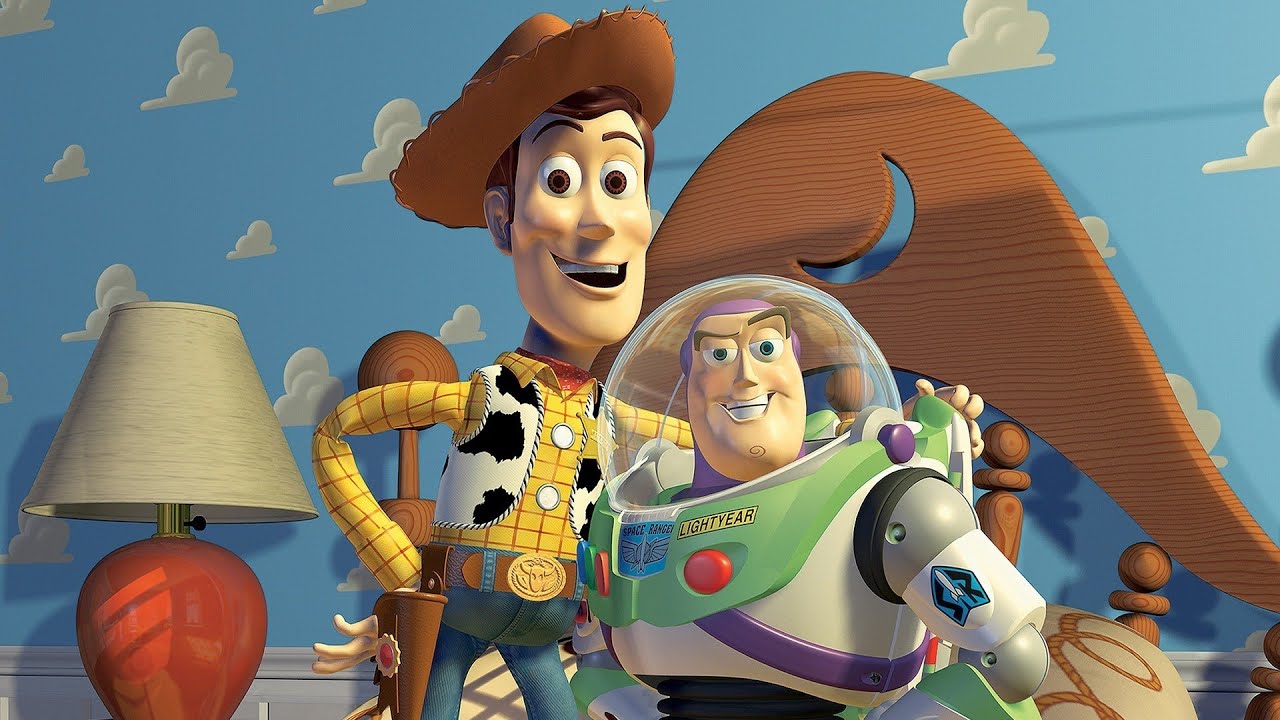 Release Date: 1995
Cast: Tom Hanks, Tim Allen, Annie Potts, Don Rickles
Animated movies are generally targeted towards children, and as we all know, they are not the most well-spoken individuals. On top of being fun and family-friendly, animated movies also feature simplistic storylines and dialogue that can be easily understood by everyone.
And the best of the genre belongs to Disney and Pixar. If you're looking for a good animated movie to start with, try Toy Story. The film centers on the secret lives of children's toys, who, when not in use, get up to their own adventures.
Toy Story was a huge critical and commercial success and is widely regarded as one of the best-animated movies.
2. The Avengers
Release Date: 2012
Cast: Robert Downey Jr., Chris Hemsworth, Scarlett Johansson, Chris Evans
Superhero movies are all the craze nowadays and are popular worldwide. And like animated movies, filmmakers choose dialogue and references that will be easily understood by everyone, irrespective of race, culture, or language.
Superhero movies range back to the 1960s, but the modern Marvel Cinematic Universe is probably the best superhero franchise in existence. Once you watch all the solo movies, try to pay better attention to the ensemble movies like The Avengers. These movies feature multiple actors from varying backgrounds and accents that can be quite educative.
3. The King's Speech
Release Date: 2010
Cast: Colin Firth, Geoffrey Rush, Helena Bonham Carter, Guy Pearce
The King's Speech will probably feel like a horror film to those with social anxiety or speaking disorders. The film is based on the true story of King George VI of England, who suffered from a stammering problem throughout his life.
The King's Speech takes place just before the Second World War, and Prince Albert (later George VI) ascended to the throne at the same time. To be a good leader and inspire his country, Albert decides to overcome his affliction with the help of an eccentric speech therapist. The King's Speech is a great movie to learn a few tricks for speaking in public and improving English. The King's Speech won the Best Picture and Best Actor Oscars as well.
4. Before Sunrise
Release Date: 1995
Cast: Ethan Hawke, Julie Delpy
Before Sunrise is a dialogue-driven romance movie that takes place over the course of one fateful evening in Vienna. Richard Linklater directed Before Sunrise and its two subsequent sequels.
Before Sunrise revolves around two strangers who meet on a train in Europe and instantly form a deep connection. The film features multiple, thoughtful conversations that will definitely come in handy for someone looking to learn English.
5. Thank You for Smoking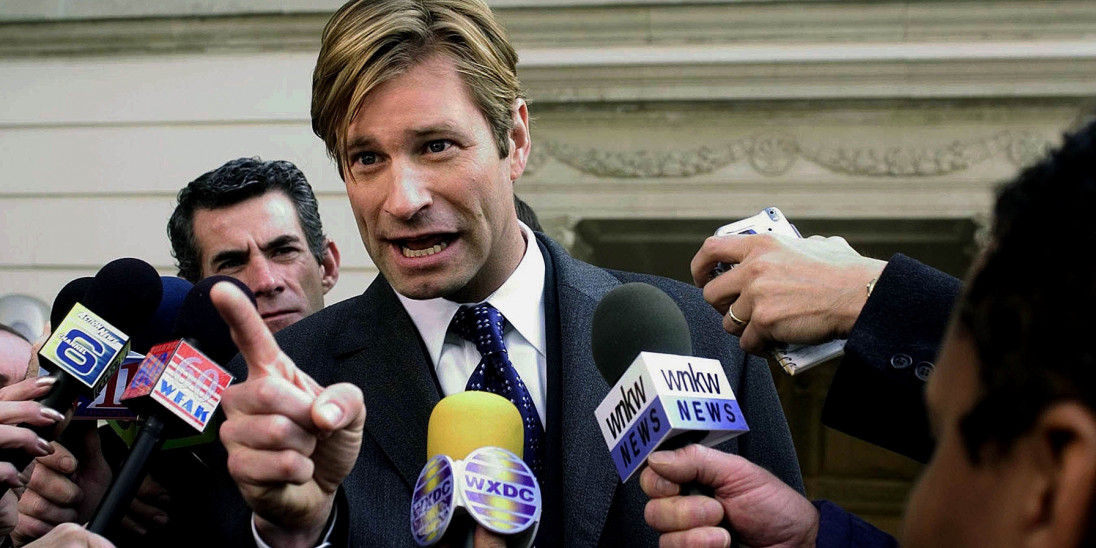 Release Date: 2005
Cast: Aaron Eckhart, Katie Holmes, J.K. Simmons
Satire is one of the best ways to demonstrate command of any language, and Thank You for Smoking is arguably the best modern satirical movie in Hollywood.
Thank You for Smoking centers on a lobbyist for Big Tobacco whose only job is to convince everyone that tobacco is not harmful and should be consumed even more. Interestingly, the film doesn't feature a single shot of a cigarette.
Thank You for Smoking can teach a lot about the hypocrisy in politics and the media, and the spin tactics they use to fool people.
6. 12 Angry Men
Release Date: 1957
Cast: Henry Fonda, Lee J. Cobb, Joseph Sweeney
12 Angry Men is an essential movie that everyone should watch at least once in their lives. This Sidney Lumet film takes place in one room where 12 jurors deliberate on the conviction or acquittal of a teenager charged with murder.
12 Angry Men is an amazing movie that deals with issues of racism and stereotypes. And since all the characters in the movie remain unnamed, the viewers can see facets of their own personalities in them. 12 Angry Men is a dialogue-driven movie, so you'll have to pay some attention, but it's quite easy to understand.
7. Jurassic Park
Release Date: 1993
Cast: Sam Neill, Laura Dern, Jeff Goldblum
Steven Spielberg's Jurassic Park is another essential watch for everyone. Jurassic Park centers on a visionary billionaire who opens a theme park where the main attraction is dinosaurs. But to no one's surprise, all hell breaks loose when a T. Rex goes awry.
Jurassic Park explains scientific topics and jargon with simple language and is a movie suited to all age groups. If you're looking for some great English dialogue and also epic action, Jurassic Park should be on your watchlist.
8. Pulp Fiction
Release Date: 1994
Cast: John Travolta, Samuel L. Jackson, Uma Thurman, Bruce Willis
When it comes to dialogues, Quentin Tarantino is one of the best writers working in Hollywood. Tarantino is also an accomplished director whose best work is perhaps Pulp Fiction.
Pulp Fiction consists of four interconnected narratives, and each is more absurd than the other. While Pulp Fiction features some rich dialogue, it's not suited for everyone. Pulp Fiction is high on vulgarity and violence, but it is an outstanding movie regardless.
9. Gosford Park
Release Date: 2001
Cast: Maggie Smith, Helen Mirren, Michael Gambon, Clive Owen
The period genre is also an excellent way of learning English. The Victorian era didn't have any modern slang etc. And the English that was spoken was quite unadulterated. Gosford Park is a prime example of this.
Gosford Park is a period mystery movie directed by Robert Altman and written by Julian Fellowes. The film centers on a group of wealthy Britons and their servants who become embroiled in a murder investigation after a dinner party.
Gosford Park won the Academy Award for Best Screenplay and is widely regarded as one of the best movies of the 21st century.
10. The Social Network
Release Date: 2010
Cast: Jesse Eisenberg, Andrew Garfield, Armie Hammer, Justin Timberlake
Finally, we have The Social Network, one of the best movies of the century. Written by Aaron Sorkin and directed by David Fincher, The Social Network tells the story of the creation of Facebook and the subsequent lawsuits against its co-creator, Mark Zuckerberg.
The opening scene of The Social Network is enough to throw even the most eloquent English speakers off. It's no surprise the film ended up winning an Oscar for its screenplay.
The Social Network is an intricately written film that demands the viewer's complete attention. So, only watch it when you've checked out all the previous entries on the list.
Conclusion:
Movies can teach you about mannerisms and tone, but not about grammar and syntax. However, it's a great short-term solution to learn or brush up on your English while also having fun. Hopefully, you liked our list of 10 amazing movies to learn English. Keep reading Jagran Josh for more informative content. Before you go, take another look at the list below.
Toy Story (1995)
The Avengers (2012)
The King's Speech (2010)
Before Sunrise (1995)
Thank You For Smoking (2005)
12 Angry Men (1957)
Jurassic Park (1993)
Pulp Fiction (1994)
Gosford Park (2001)
The Social Network (2010)
FAQ
Is it really possible to learn English by watching movies?
Movies aren't a substitute for an English class but can help learn the language. Everyone is already using English daily, whether it's on phones, social media, or in movies. So, just a little focused effort is required to learn English by watching movies.
What should one focus on while trying to learn English from watching movies?
Observe the mannerisms and tone modulation of the actors. Try not to jump straight to a Quentin Tarantino or an Aaron Sorkin movie. They are considered the best dialogue writers in Hollywood, so their movies might go over your head if you're a beginner. Also, stick to mainstream movies. English independent movies are just like regional movies in India. They may have entirely different accents or dialects of English that a non-native will just not be able to grasp without subtitles.
Which genre of movies is best to learn English?
Any movie that has good and clear dialogue is ideal to learn English. If you're a beginner, start with animated or blockbuster movies, then proceed to classics and only then to the Oscar winners.